15 Images
Travel Photos of the Week: May 28 - June 3
Over-water villas bask in the warm morning sun at the InterContinental, one of the island's ritzy hotels. The thatched-roof bungalows, which sit on stilts over the water, are an island trademark.
(Bob Chamberlin / LAT)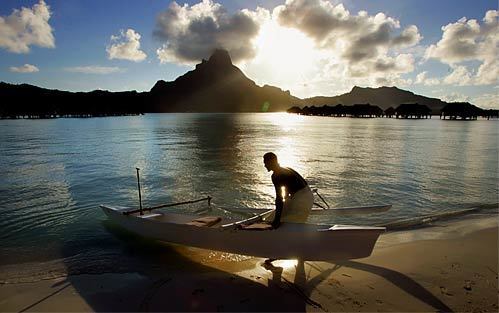 A paddler maneuvers his outrigger canoe into the water near the InterContinental as the sun sets behind Mt. Otemanu. Author James Michener dubbed Bora-Bora's lagoon "the most beautiful in the world." Michener, stationed here during World War II, is said to have used the island as one of the models for the mythical Bali Hai in his book "Tales of the South Pacific."
(Bob Chamberlin / LAT)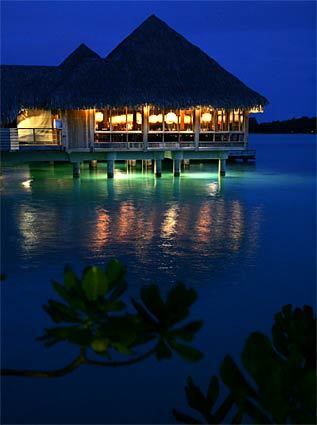 Lights from the over-water restaurant at the St. Regis are reflected in the lagoon. The St. Regis prides itself on service — and in accommodating guests' every whim. "Our goal is to build an absolutely unique experience," says its general manager, Milton Sgarbi.
(Bob Chamberlin / LAT)
Brightly colored butterfly fish look for lunch in the mature coral heads beneath the over-water bungalows at the Hotel Bora Bora. The hotel was Bora's first, and it has one of the best locations on the island.
(Bob Chamberlin / LAT)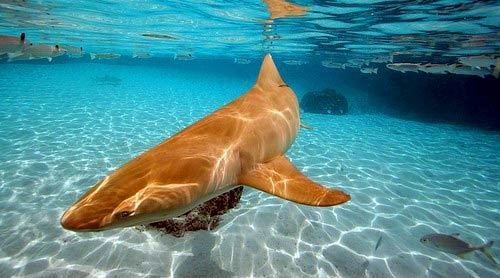 Off Bora-Bora, the life aquatic includes curious lemon sharks. The water is so clear in this stunning slice of French Polynesia that snorkelers can see to the bottom of the lagoon — and its many colorful inhabitants. Water sports are big in this playground for the rich and famous, but because of development and the island's growing popularity, there are far more jet-powered skis and far fewer schools of brightly hued fish.
(Bob Chamberlin / LAT)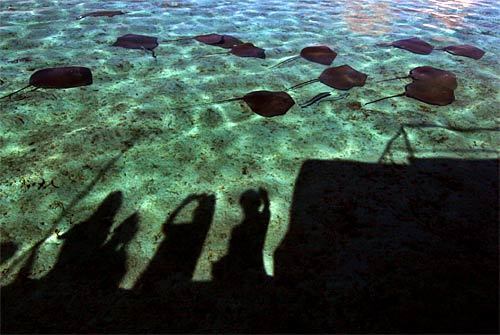 Tourists throw their shadows into the water as a school of bat rays glides by a shark-ray feeding excursion boat. Even with its growing popularity, the best-known of Tahiti's sister islands hasn't become Maui South. No pink high-rises, no sprawl of condos and mini-malls, no snorkeling adventures in intimate groups of 75.
(Bob Chamberlin / LAT)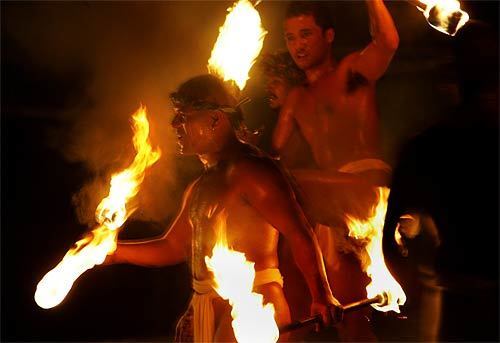 Dancers from a local ensemble, the 22-member Maui Nui, perform a native fire dance during a show for guests at the very exclusive Hotel Bora Bora.
(Bob Chamberlin / LAT)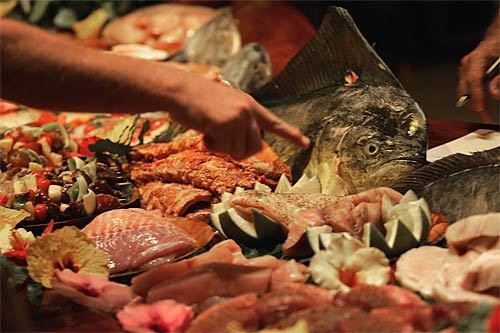 "I'd like that one, please": A diner selects his main course at Bloody Mary's. A wide selection of fresh fish, beef and chicken is offered at the restaurant, which is run by two Orange County expats.
(Bob Chamberlin / LAT)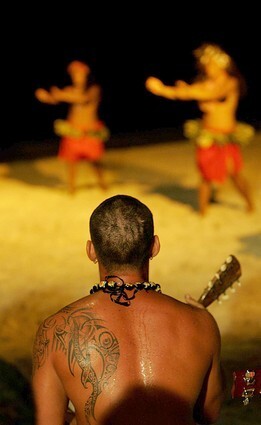 Manu accompanies members of the Maui Nui ensemble on his ukulele, during a show at the Hotel Bora Bora. Tattoos such as Manu's tell his family's story.
(Bob Chamberlin / LAT)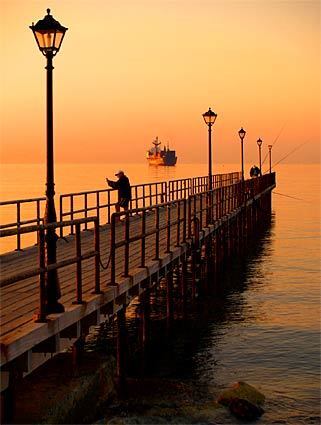 Sunrise, sunset — those are the magic moments for photographers, as Hovsep Yergatian of Glendale proved with his May 2006 shot of a pier in Limassol, a seaside resort town in Cyprus.
(Hovsep Yergatian)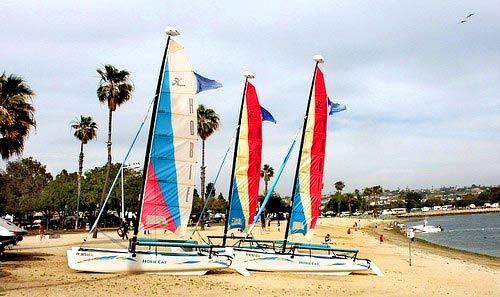 Catamarans, kayaks and pedal boats can be rented at the Campland marina in San Diego's Mission Bay. Along with water recreation, there are plenty of land-based activities.
(Tim Hubbard / LAT)
Whitechapel Bell Foundry in London, where the Liberty Bell was made, has a free museum.
(John Lee)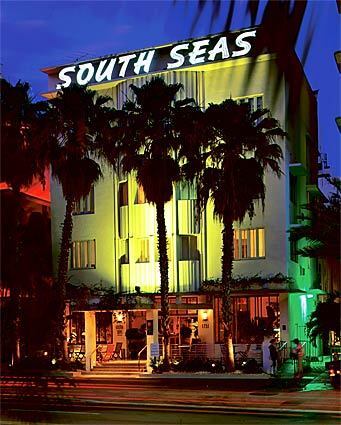 A package at South Seas Hotel in Miami Beach, Fla., includes drink tickets, gift certificates and beach passes.
(South Seas Miami)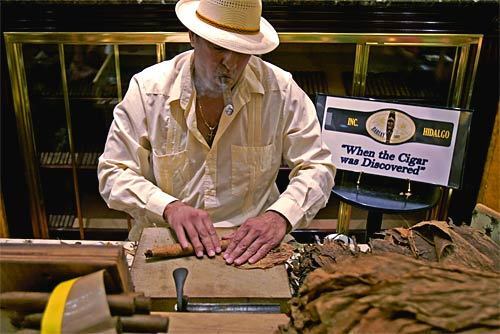 Cesar Ramirez hand rolls cigars at Havana Republic in the Miracle Mile shopping promenade. At this shop, you can enjoy one of his best cigars and watch him roll them.
(Gina Ferazzi / LAT)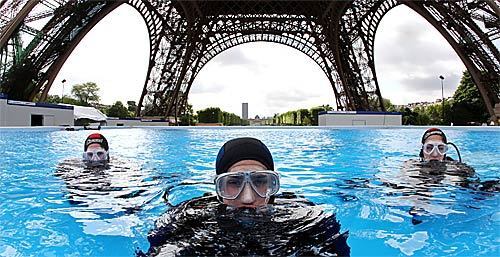 Scuba divers pose in a temporary swimming pool at the foot of the Eiffel Tower in Paris, where free diving lessons will be offered to the public through June 10, courtesy of the tower's operating company.
(Bertrand Guay / AFP/Getty Images)