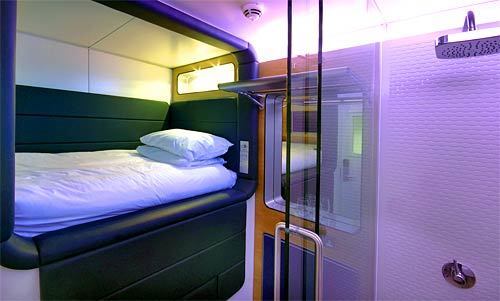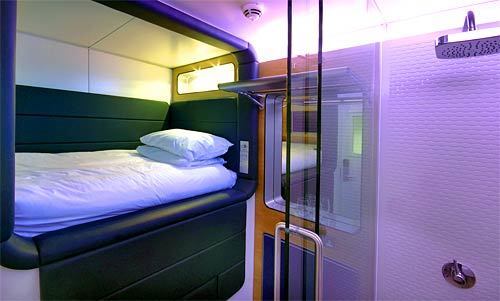 The bed in a standard room at Yotel, a subterranean retreat with high-tech flourishes at Gatwick Airport.
(John Lee)
A bathroom in a standard Yotel room, though on the cozy side, offers all the basics—toil, sink and shower.
(John Lee)
The furnishings and fixtures in each Yotel room are designed to be as space efficient as possible.
(John Lee)
The exterior of one of small-format easyHotel's three London locations, which offer basic amenities from $51 a night.
(easyHotel.com)