Escape room based on 'Saw' horror films opens in Las Vegas. And yes, it's creepy and challenging
Prepare to be challenged and creeped out by the newest escape room to open in Las Vegas.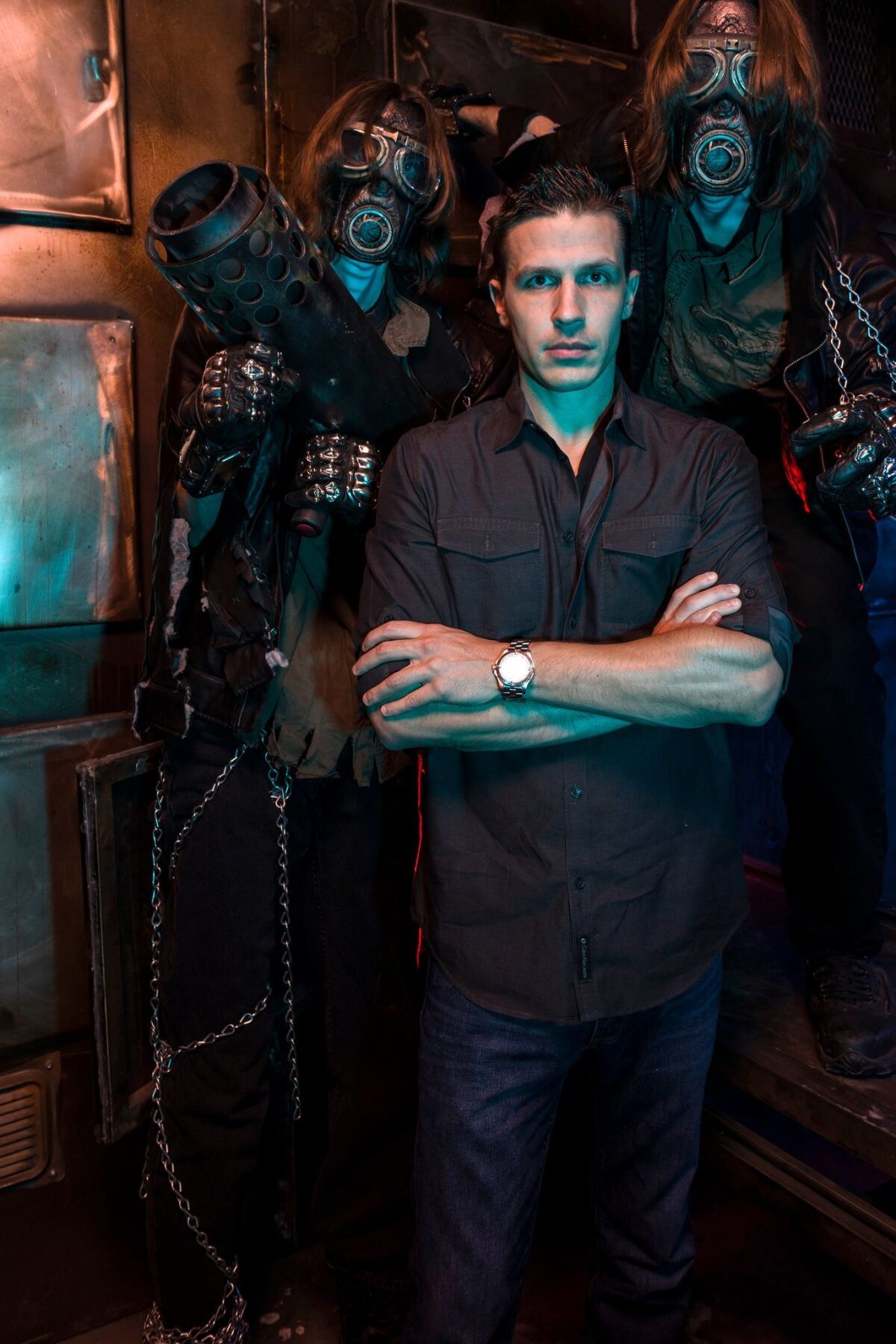 "I truly wanted a showpiece that I could show off year-round because there's nothing more disappointing than having to tear Fright Dome down starting November 1," he said.
" 'Saw' is one of the highest-grossing horror movie franchises of all time, and I truly think 'Saw' is the reason escape rooms are around," Egan said, referring to a scene in which characters are locked in a bathroom and have to figure a way out.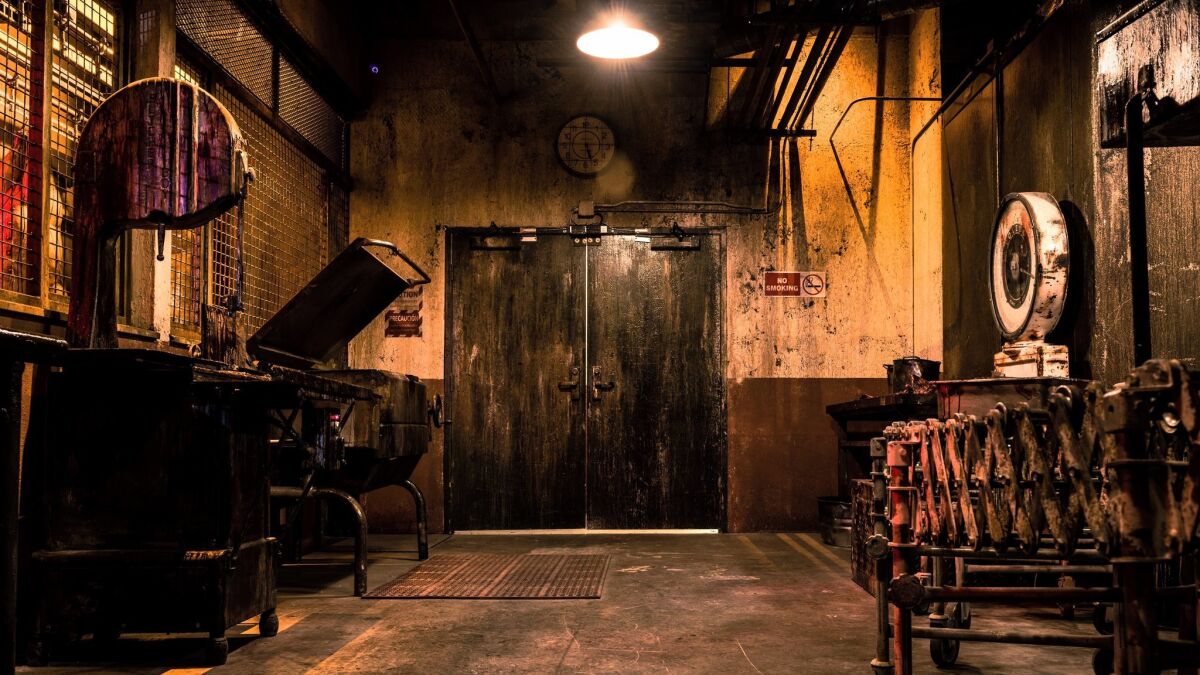 Unlike most escape room attractions, which give guests up to an hour to free themselves from a single room, The Saw Escape Room re-creates an entire meatpacking plant full of horrifying scenarios.
"They have to escape the whole meatpacking plant, 13 different rooms," he said. "Approximately seven of them, you have to escape out of. You're in there for five to 10 minutes a room."
Fans of the "Saw" movies will find the atmosphere familiar; Egan partnered with entertainment company Lionsgate to create the themed attraction.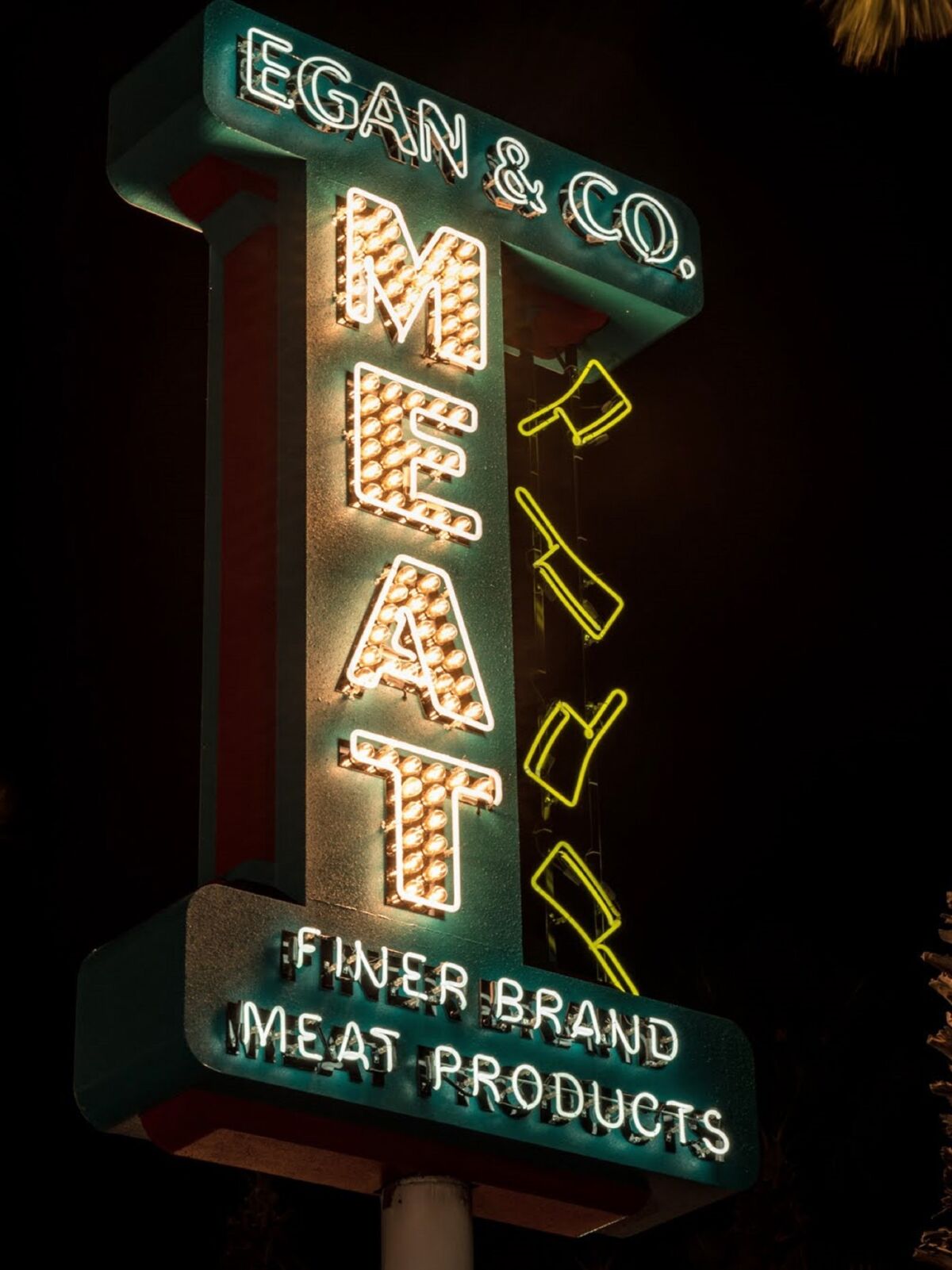 Located about half a mile west of the Stratosphere, visitors arrive to find a large neon sign (complete with meat cleavers) for the fictional Egan & Co. Meat. The night watchman standing near the entrance is one of the handful of actors who help set the mood.
"I wanted you, from the moment you get here, to be immersed," Egan said.
Inside, teams of up to 10 people combine their skills during the dash to leave the plant's horrors behind. In a room in which pig carcasses are purportedly rendered, people have to crawl through a narrow chamber beneath make-believe swine.
"Not everyone has to crawl, but at least one person in a group has to crawl underneath this vat of pigs that smell and are spinning above you," Egan said. "They have to crawl to find a clue."
Adding authenticity, the voice of actor Tobin Bell, who plays Jigsaw in the movie series, booms through speakers inside the factory.
Players have 75 minutes to make their way through the attraction.
"I think these experiential, immersive experiences are exciting," Egan said. "You have to talk to each other if you're going to …figure a way out. You're going to learn so much about each other."
Saw Escape is open from 6 to 11 p.m. Wednesdays, Thursdays and Sundays and from 5 p.m. to midnights Fridays and Saturdays. It's closed Monday and Tuesday.
Tickets cost $49.99 (look for an online promo code to save 10%).
Get our L.A. Goes Out newsletter, with the week's best events, to help you explore and experience our city.
You may occasionally receive promotional content from the Los Angeles Times.