Skiing and snowboarding in Las Vegas? Local resort says it's a banner season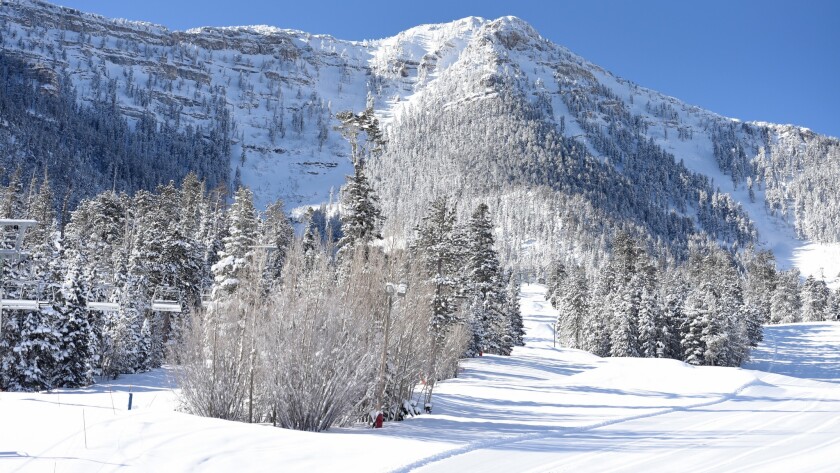 Las Vegas is open for skiing and snowboarding. Really, and conditions couldn't be better.
"It's refreshing to have a nice, consistent snow year like we're having this year," said Jim Seely, marketing director for Lee Canyon, formerly the Las Vegas Ski & Snowboard Resort. "We're on par with average snowfall."
The resort in the Spring Mountains, roughly an hour northwest of the Strip, received 18 inches of snow between Saturday and Monday, bringing the seasonal total to 137 inches. That's almost double the dismal 69 inches that set a record low last winter.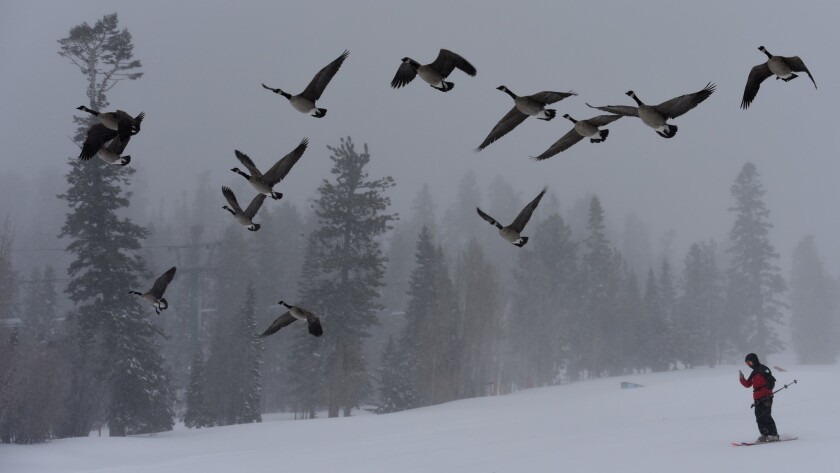 It currently shows a base of 60 inches, with all 26 trails and three lifts open. Snow showers are expected Tuesday through Thursday, with temperatures plunging as low as 7 degrees.
"Fresh snow more frequently … makes for great conditions for skiers and snowboarders," Seely said. Two years ago, the slopes got a record 200 inches.
Lee Canyon has a base lodge elevation of 8,510 feet, with the summit soaring above 11,000 feet. Lifts can handle up to 5,000 people an hour. There's also a snow tubing park for kids, which costs $30 for 90 minutes. and a terrain park called — what else? — The Strip.
You can reach the mountain in the Humboldt-Toiyabe National Forest on Nevada Highway 156. Seely said snow typically falls only above the 6,000-foot level of the 18-mile roadway, and the state transportation agency has done a good job of keeping the road cleared. Even so, visitors should check road conditions before they head up the mountain.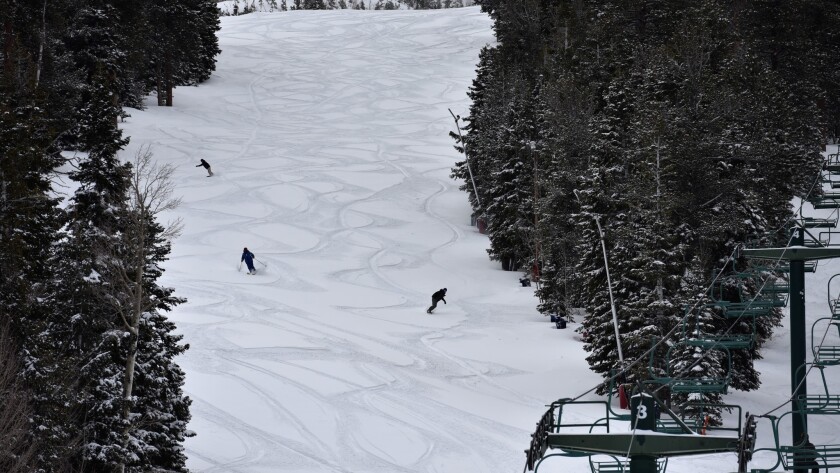 The lodge and mountain are open daily 9 a.m.- 4 p.m. Lift tickets cost $70 at the resort, with discounts available for advance purchases online.
Info: Lee Canyon, (702) 385-2754
The nearest place to stay overnight is the Retreat on Charleston Peak, about 15 miles away, where weekend rooms start at $213 a night.
---
Get inspired to get away.
Explore California, the West and beyond with the weekly Escapes newsletter.
You may occasionally receive promotional content from the Los Angeles Times.