Las Vegas' new wedding options: a Meghan & Harry-inspired ceremony and one for 'Zumanity' fans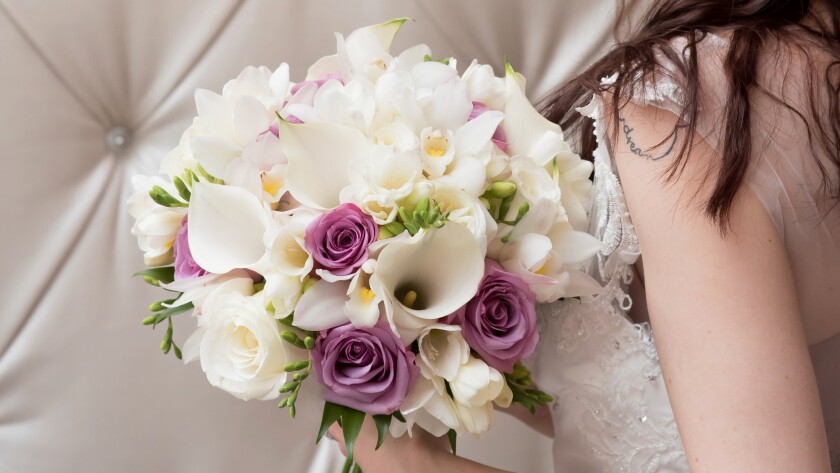 Las Vegas is adding two new ways for couples to tie the knot: a ceremony featuring cast members of Cirque du Soleil's erotic show "Zumanity," and one tailored for couples getting married the same day as Britain's Prince Harry and American actress Meghan Markle.
The May 19 royal nuptials are the genesis for the Majestic, a new offering from Vegas Weddings.
Available at six of the company's nine chapels in the city, the royal treatment will cost couples $2,519. The package includes a specially decorated chapel; a bouquet with roses, freesia, calla lilies, orchids and amaranth inspired by the one carried by Prince Harry's mother, Diana, Princess of Wales; photo and video shoots; and limousine service.
While intended for couples marrying on the same day as Harry and Meghan, the package is available on other dates as well.
Info: Vegas Weddings, (702) 933-3464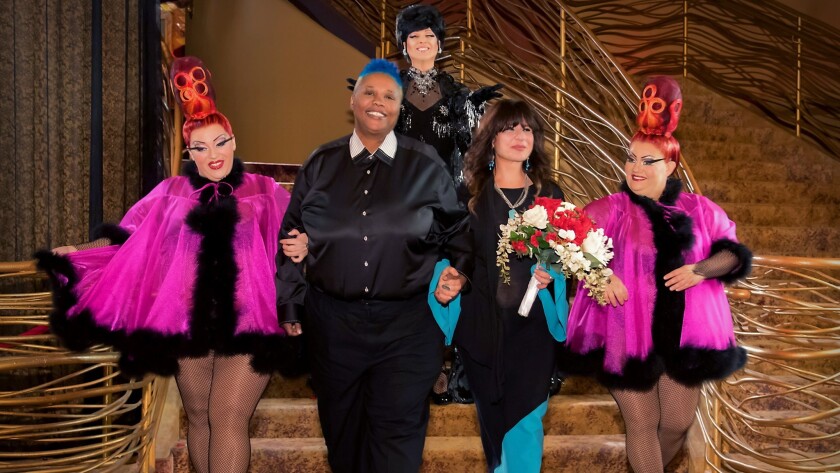 In a totally different twist, the cast of "Zumanity," the erotic, adults-only Cirque du Soleil show at New York New York, is offering pre-performance nuptials featuring cast members.
In the theater's plush lobby, couples are escorted down the aisle by two costumed performers ready to hit the stage as soon as the ceremony is over. The ceremony is then performed by Edie, the production's "Mistress of Sensuality."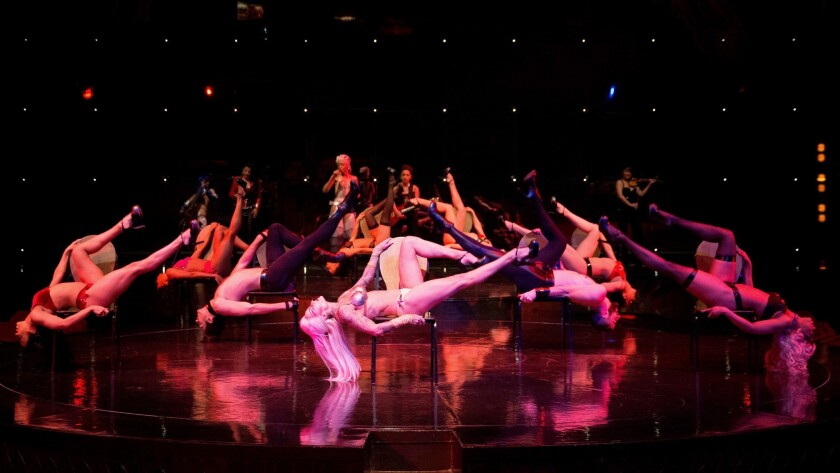 The wedding services are held about 6 p.m., before the 7 p.m. performances.
In addition to cast participation, the packages include live music, seating for the show in a VIP love seat, wine, photos and video.
Info: "Zumanity" Weddings, (855) 776-2537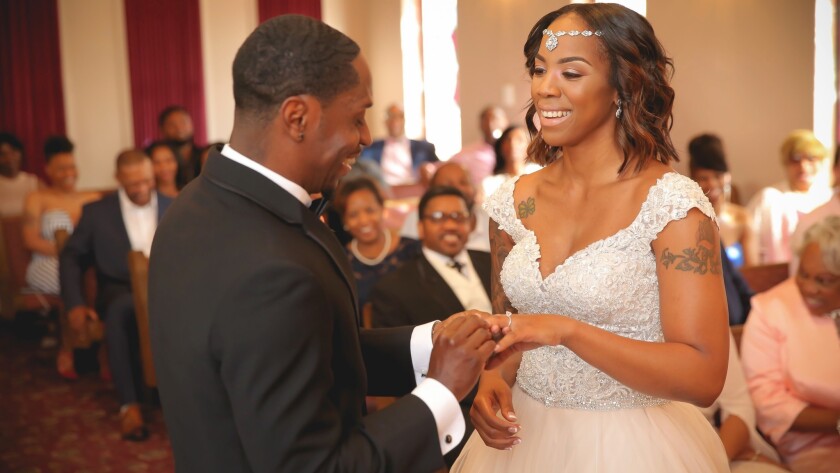 While Las Vegas remains a wedding capital, the number of couples getting hitched there is steadily declining.
The Clark County clerk issued 78,187 marriage licenses in 2017, more than any other county in the country, according to the clerk's website. But that total is down nearly 40% from the record of roughly 128,000 licenses issued in 2004.
To read this article in Spanish click here
---
Get inspired to get away.
Explore California, the West and beyond with the weekly Escapes newsletter.
You may occasionally receive promotional content from the Los Angeles Times.