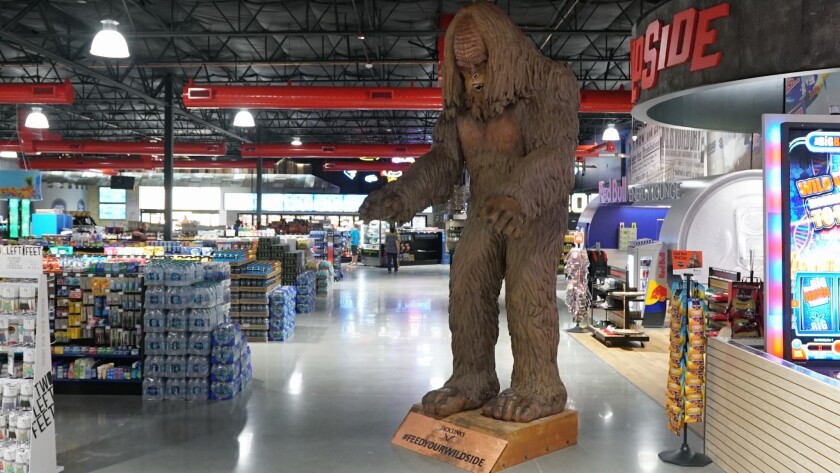 Thanks to a monster-sized convenience store, complete with its own monster, travelers taking Interstate 15 to Las Vegas can get the fun half-an-hour before they reach the Strip.
Terrible's Road House, 13 miles north of the state line in Jean, Nev., is the platinum standard for pit stops, beginning with a plethora of toilets.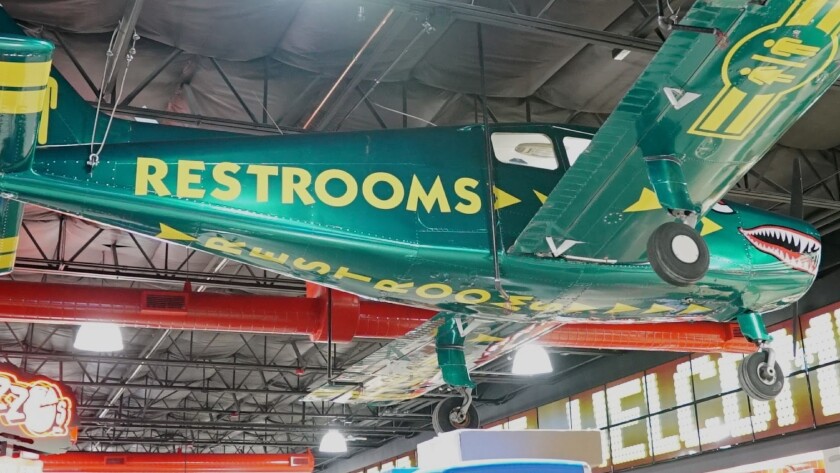 Thanks to the signage on a full-size, single-engine airplane hanging from the ceiling, visitors can easily find their way to the restrooms. Once there, guests should not have to wait in line. A sign at the entrance notes that the women's room has 25 stalls. Men get 13 stalls plus 25 urinals.
If you're traveling with kids, be prepared for when the little ones ask, "What's a urinal?"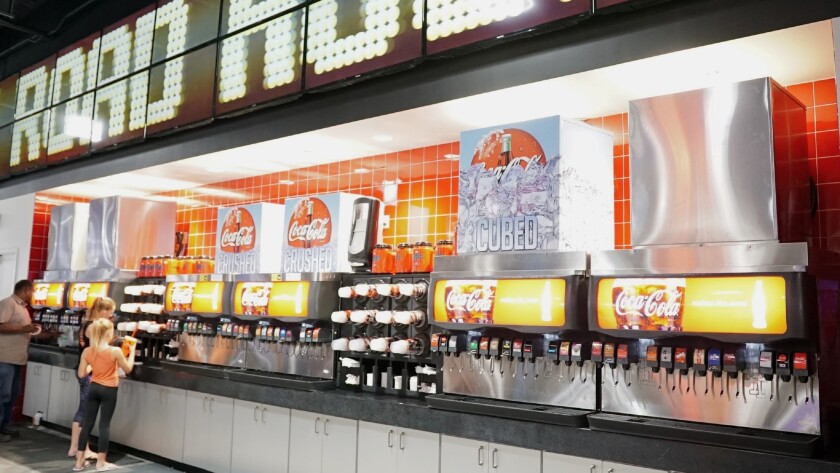 The toilet counts aren't the only impressive numbers for the store, which opened in early July. The 50,000-square-foot store also boasts a 30-foot-long coffee bar, a 72-head soda fountain, 15 slot machines for grownups and three indoor carousels for kids.
A 13-foot-tall Sasquatch statue looms over the Jack Link's Wild Side jerky store, the only such shop other than the flagship location in Minneapolis. Besides jerky, branded merchandise is also sold.
A full 4,000 square feet is devoted to a candy store featuring old-fashioned favorites such as Bottle Pops, candy necklaces, Chick-o-Sticks and gum drops.
Outside, 96 fuel pumps await. A White Castle burger joint complete with drive-through will open within weeks.
About 50,000 vehicles a day pass through Jean, a wide spot in the road that is home to one hotel-casino and a correctional facility for women.
The owner of the new retail attraction, Terrible Herbst, operates 100 gas stations and convenience stores throughout the Southwest.
---