10 Images
Things to do in Las Vegas for under $21
By Steve Friess
Special to The Los Angeles Times
Once upon a time, Las Vegas was synonymous with bargains. Then cheap buffets, lounge acts and inexpensive hotel rooms gave way to
Michelin
Guide star-rated restaurants, Cirque du Soleil extravaganzas and luxury suites at the Bellagio. But all is not lost, even in these tough economic times when gas prices alone may make you reconsider a Vegas trip. These 21 ideas, each for less than $21, show that Vegas is still the land of the cheap and home of the free, if you know where to look.v
(Anne Cusack / Los Angeles Times)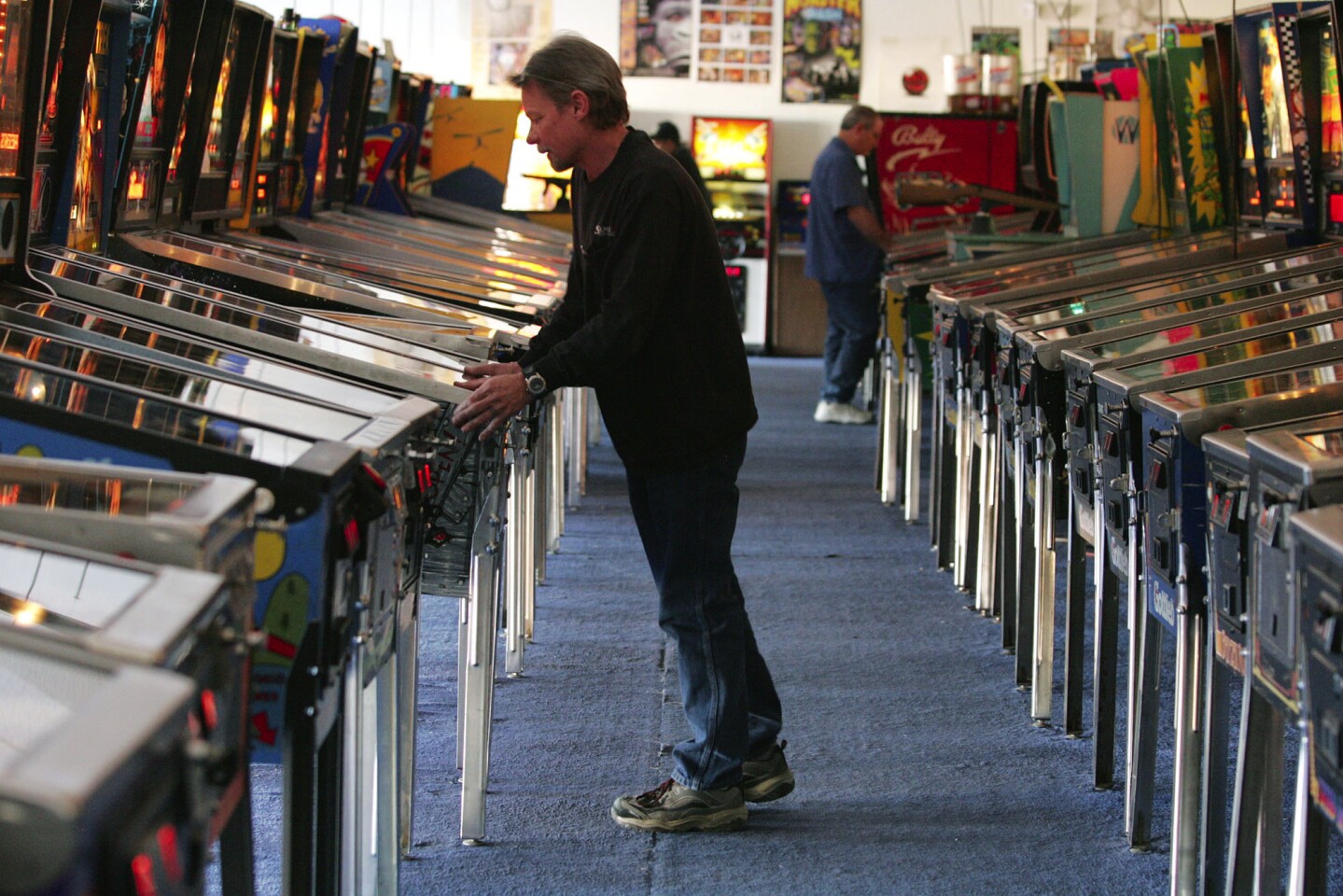 This 10,000-square-foot storefront is a hidden treasure where you can play vintage pinball machines for 25-50 cents. It's a nonprofit effort run by Tim Arnold, a former arcade chain owner with a collection that dates from the 1950s to the 1990s. The Pinball Hall of Fame is open 11 a.m. to 11 p.m. daily at 1610 E Tropicana, Las Vegas, NV. For more information and to get a 3D view, visit
online.
(SARA TRAMIEL / For the Times)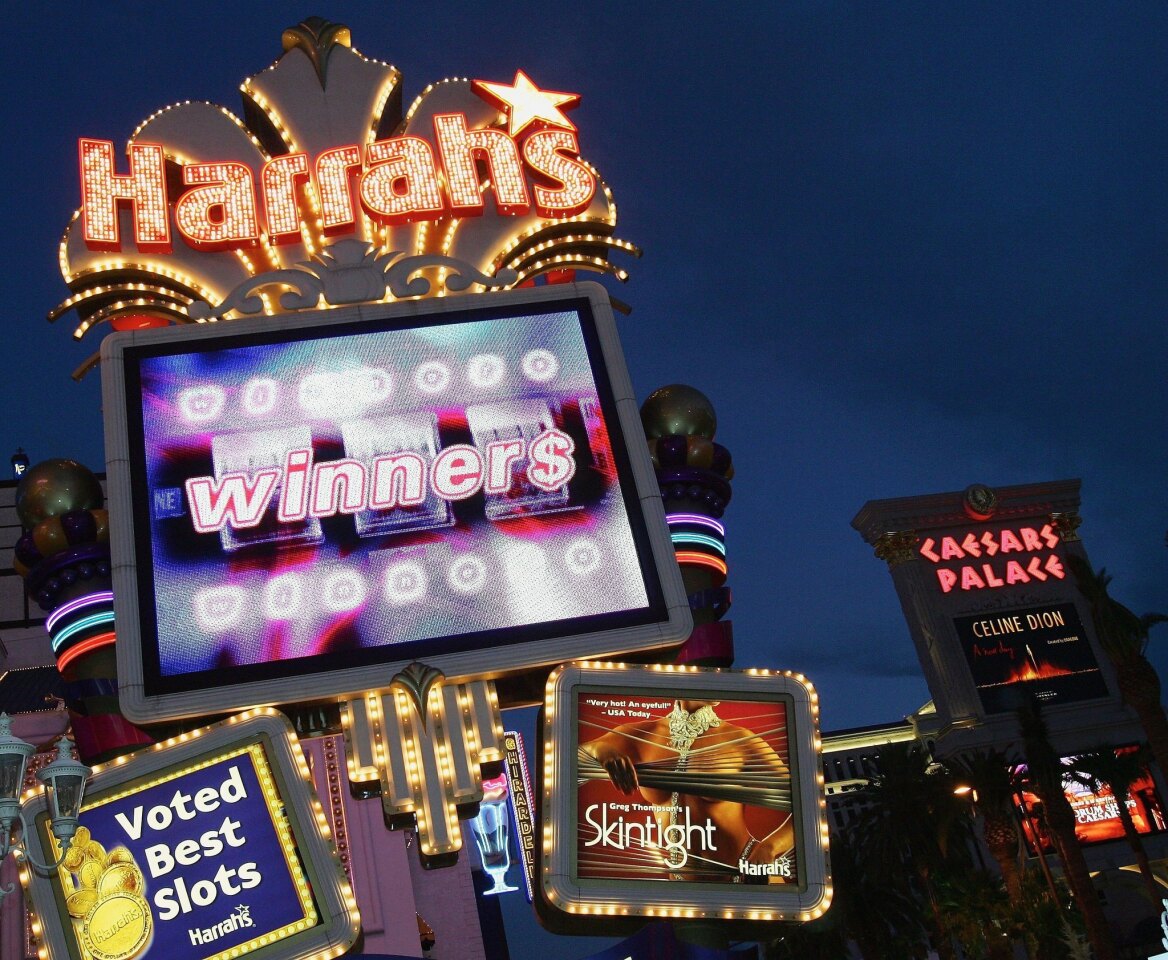 At two locations, pianists play and the audience chooses a winner by applause. Check out the Piano Bar at Harrah's Las Vegas (9 nightly) and the Bar at
Times Square
at
New York
New York (8 nightly). Free at Harrah's; $15 at New York New York.
(Ethan Miller / Getty Images)
To find great bargains in a fun atmosphere, head to
Broadacres Marketplace and Event Center
in North Las Vegas, a 44-acre open-air market with more than 1,150 vendors. The offerings are diverse —food, shopping, live bands, large HD TV screens broadcasting sporting events. Hours: 4- 11 p.m. Fridays, 6 a.m.- 5 p.m. Saturdays and Sundays. Admission: $1.50 Fridays and Saturdays,; $2 Sundays. Children under 60 inches are admitted free with paid adult admission.
(Broadacres Marketplace and Event Center )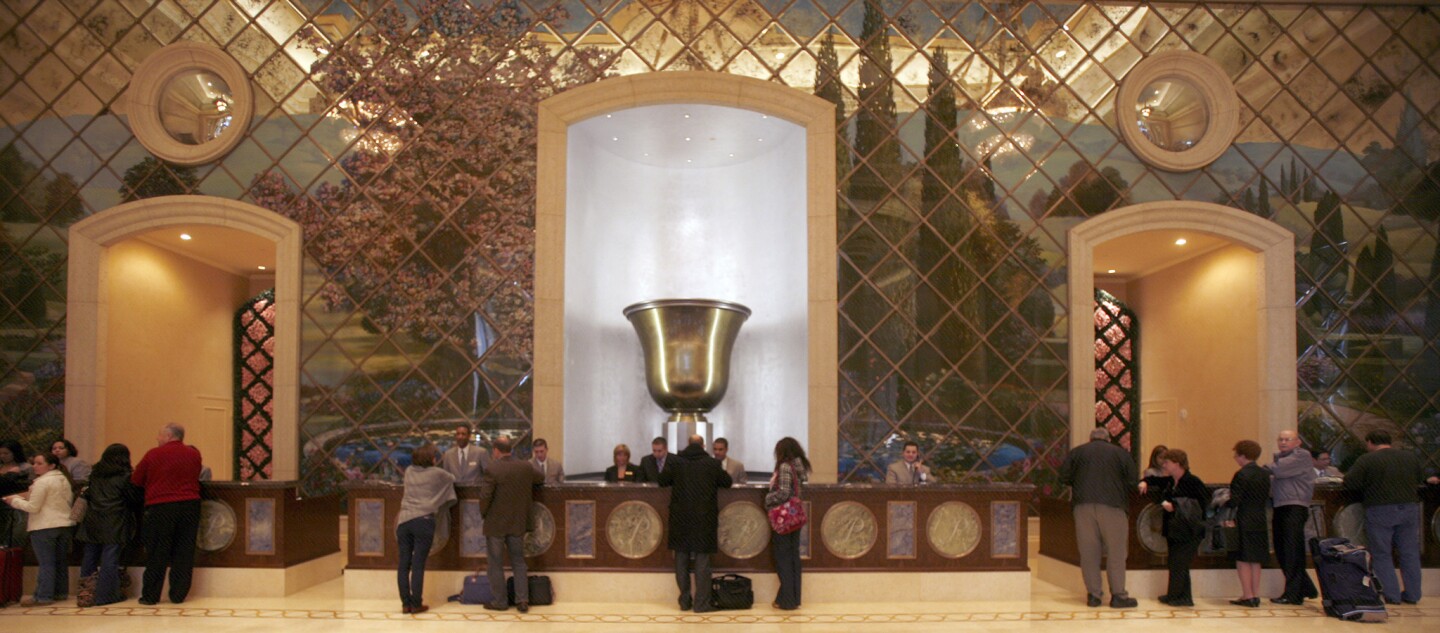 The lobbies and casino areas of the Palazzo and Venetian are among the few spots on the Strip where you can find unfettered access. Power up and log on. Free.
Pictured: The casino in the Palazzo.
(Mark Boster / Los Angeles Times)
Las Vegas City Hall has a three historic gallery spaces, displaying such items as Mayor Oscar Goodman bobbleheads, a 1959 map of the city and the 1923 city budget. City Hall is open 9 a.m. to 5 p.m. weekdays, except holidays, at 495 S Main St., Las Vegas, NV. Free.
(Robert Ziebell/Cinelandia.com / )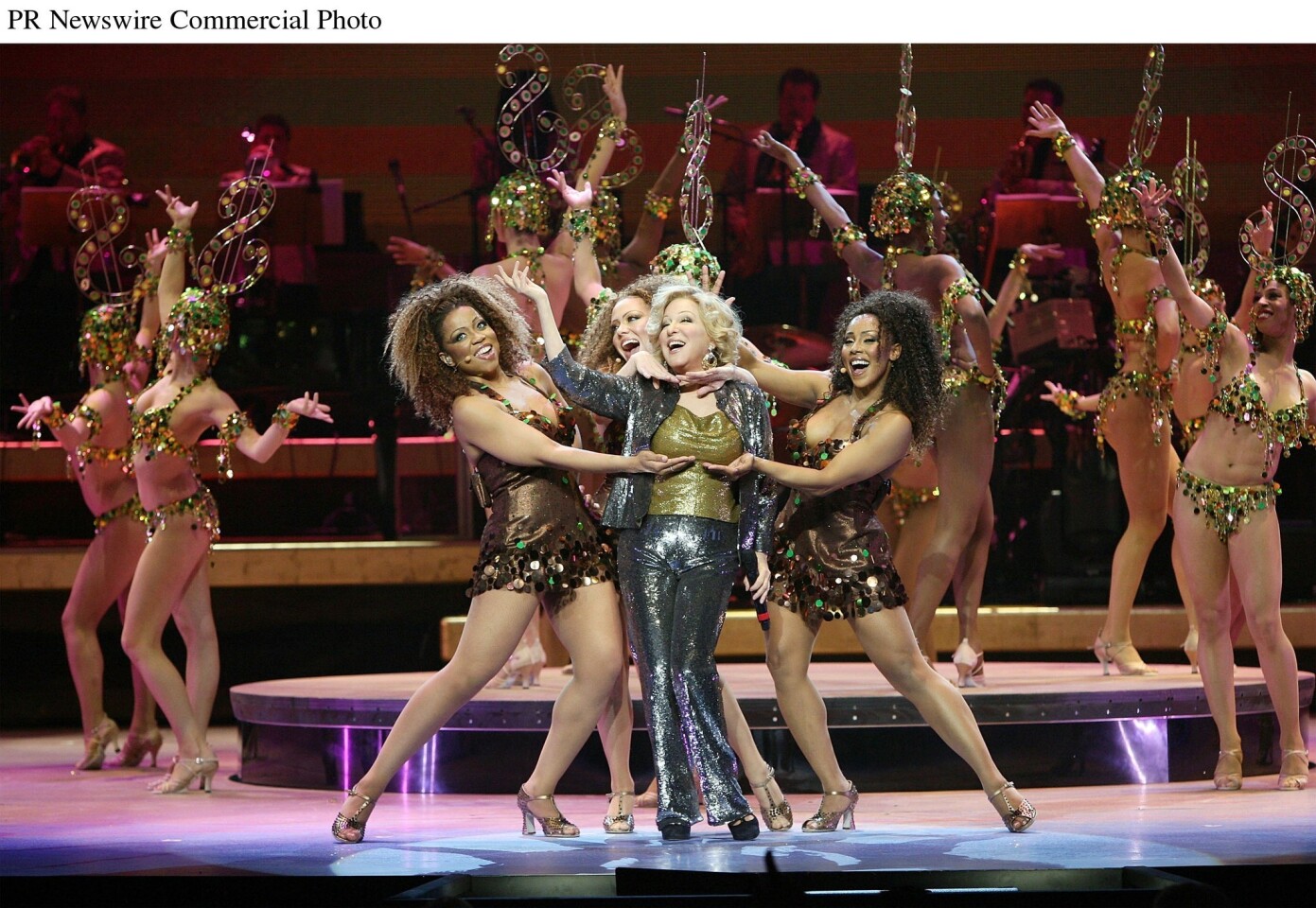 Instead of spending big bucks to see Midler's "The Showgirl Must Go On," you can hear six members of her band performing as Santa Fe and the Fat City Horns, a weekly act at the Lounge at the Palms. The band performs at 10:30 p.m. Mondays. Free.
(PR NEWSWIRE)
If you hunger for an inexpensive gourmet meal, try a local cooking school where some of those vaunted Strip chefs trained.
The Culinary Institute of Las Vegas
currently serves lunch from 11:30 a.m. to 1 p.m. Tuesdays through Thursdays at Opus Too, 2350 Corporate Circle in Henderson. To confirm days and hours and make reservations, call (702) 369-9944. $10.95.
(The Art Institute of Las Vegas)
The Mom Museum
is $19.95 for 18 and over there are lower ticket prices for kids, students, seniors, military, law enforcement and military. The Mob Museum tells both sides of the story between the mob and law enforcement. The three-story museum is full of memorabilia, interactive exhibits, videos and more.
(Kirk McKoy / Los Amgeles Times)
The Neon Museum
tells the fascinating history of Las Vegas with more than 150 iconic neon signs as the backdrop. Daytime tours are $18 for adults and $12 for seniors, students, NV residents active military and veterans. Cost for night tours is $25 and $22 respectively. The Neon Boneyard houses recognizable signs that once hung on the Strip, including the Moulin Rouge, the Stardust, the Aladdin, the Treasure Island skulls, the Sahara and the original Caesars Palace neon sign.
(Sam Morris / Associated Press)