Hoist a drink and toast the troops with comedian Ron White at the Mirage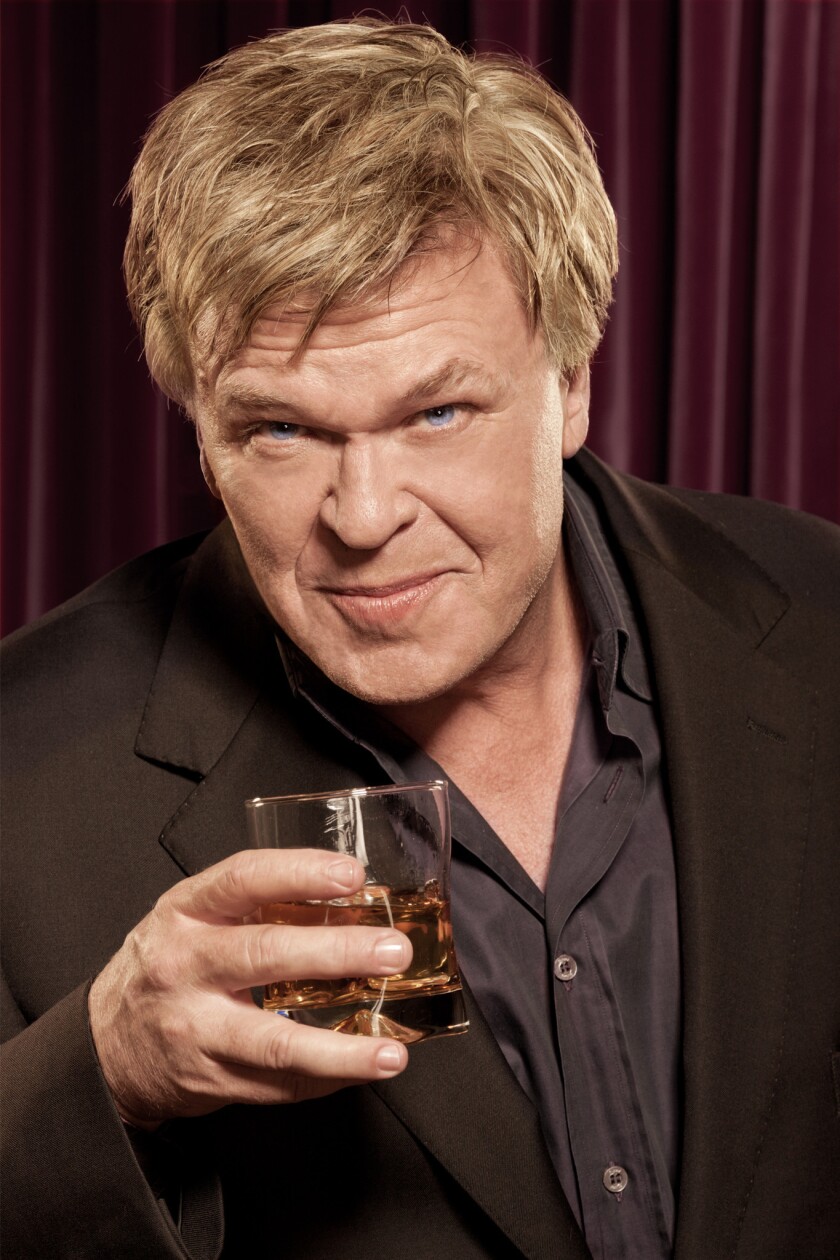 Reporting from Las Vegas —
Cigar-smoking, Scotch-drinking comedian Ron White has been a staunch supporter of the armed forces. Next week he brings his "Comedy Salute to the Troops" to the Mirage for a one-night show that benefits the Armed Forces Foundation.
The funny man from the Blue Collar Comedy Tour takes over the Terry Fator Theatre on Wednesday, Mar. 4, wearing a black suit and holding a Scotch in one hand and a cigar in the other.
Special guests Kathleen Madigan, Rocky LaPorte, Shane Torres and Gene Pompa join him on stage for a show that will be recorded and later shown on Country Music Television.
White got his first big break when he performed at an amateur night at a comedy club and comedian Jeff Foxworthy was in the audience. Foxworthy made White his opening act, and he later teamed up as one of the originals in the Blue Collar Comedy Tour with Foxworthy, Bill Engvall and Larry The Cable Guy.
His comedy albums include "Drunk in Public," "They Call Me Tater Salad" and "You Can't Fix Stupid," which is also the name of his one-hour Comedy Central special that aired in 2006. He also wrote "I Had the Right to Remain Silent...But I Didn't Have the Ability."
Which leads to his nickname, Tater Salad. That comes from an incident when he was 17 and arrested for being drunk in public. He'd known the arresting officer his whole life. That policeman asked if he had any aliases. "Yeah, they call me 'Tater Salad.'" The nickname, and alias, stuck.
Tickets start at $79.99, but true fans can pay $200 for a VIP package that includes priority seating, an autographed copy of "A Little Unprofessional," a Q&A session and a complimentary photo.
Tickets: Mirage, (800) 627-6667 or (702) 791-7111
---
Get inspired to get away.
Explore California, the West and beyond with the weekly Escapes newsletter.
You may occasionally receive promotional content from the Los Angeles Times.