California is home to some of the greatest state parks. Here are 7 you can't miss
I'll bet you can name several of California's nine national parks. But what about our state parks?
California State Parks Week, celebrated this year from June 14 to 18, is right around the corner. During the summer, when lots of travelers flock to famed destinations like Yosemite and Sequoia, visiting a state park can be a great way to skip some of the crowds. You don't need to travel far — Los Angeles State Historic Park offers some of the best views of the downtown L.A. skyline, while sections of Topanga State Park's mountain trails will have you thinking you're miles from civilization.
Here are seven must-try state park experiences, all less than three hours from Los Angeles.

Watts Towers of Simon Rodia State Historic Park
Best for:
Admiring art (and finding a spark of creativity yourself)
I could try to describe
the park's
soaring steel core towers, the tallest of which reaches — seemingly impossibly — 99 ½ feet into the sky.
But I recommend seeing the one-of-a-kind landmark for yourself. Included on my colleague Christopher Reynolds' list of
the 101 best California experiences
, the Watts Towers are "an architectural wonder and one of the greatest acts of recycling California has ever seen."
They're the brainchild of Sabato (Simon) Rodia, an immigrant from Italy who started building the towers more than a century ago, in 1921. Since the towers' construction, they've become a symbol of creativity, inspiring artists and musicians such as Nipsey Hussle, Charles Mingus and Betye Saar, Reynolds reports.
Although the area inside Watts Towers is closed, visitors are still free to view the towers from the outside (don't worry, you can still see quite a bit of the art). During your visit, you may just be hit with some creative inspiration of your own.
Will Rogers State Beach
Best for:
Riding bikes, roller-skating, beach picnics
It's hard to imagine anything more quintessentially Californian than riding the Marvin Braude Bike Trail from Venice to
Will Rogers State Beach
. The roughly six-mile journey takes you past the stuff of Beach Boys songs: palm trees, surf shops, beach bars and the chaos of the Santa Monica Pier.
Once you pass through the pier's musty tunnel and emerge on its north side, the crowds gradually dissipate until you're left with open stretches of bike path and views of the Santa Monica Mountains in the distance. The path ends at Will Rogers State Beach, a long strip of coastline operated by the Los Angeles County Department of Beaches and Harbors.
A great spot for swimming and pickup volleyball games, with relatively fewer crowds than popular spots in Santa Monica and Malibu, the beach is famous for its appearances in films and TV shows — most notably "
Baywatch
." Pack sunscreen and a lunch and enjoy your day in the sun.
California Citrus State Historic Park
Best for:
Learning about California's history, fruit sampling (sometimes)
You've driven past countless fruit trees on your travels up and down California. But did you know the state's famous citrus has
its own state park
?
A colorful, old-school fruit stand, complete with an enormous orange, beckons travelers into the Riverside park. While commemorating California citrus and the state's "second Gold Rush," the park doesn't shy away from the damage wrought too — namely the chronic mistreatment of Indigenous and immigrant workforces whose labor made the industry a success.
Today, the park includes acres upon acres of citrus groves, including a "varietal grove" with at least 75 types of citrus. Tours are held at 10 a.m. Friday through Sunday during the summer, weather permitting.
Carpinteria State Beach
Best for:
Beach camping, roasting s'mores
What could be more bucket-list-worthy than roasting s'mores with the sound of waves crashing in the background?
Carpinteria State Beach
is a beautiful and convenient place to stop on your way up the coast to Santa Barbara or Big Sur, but it may best be experienced by booking one of its more than 200 campsites. (No worries if you're not an experienced camper; in case you forget to pack any essentials, there's an Albertson's less than a mile away.)
Carpinteria's family-friendliness is part of the appeal. The waves are often gentle compared with other areas of the California coastline, and the beach includes the Tomol Interpretive Play Area for children, a nod to the region's Chumash history and traditions.
It's not easy to snag a campsite at Carpinteria State Beach (especially on a weekend night), but it's worth the effort. A few years ago, I had luck finding a spot by keeping tabs on the Reserve California website — a Saturday campsite became available due to a last-minute cancellation, and I was able to grab it.
Mt. San Jacinto State Park
Best for:
Hiking, getting a high-up view of the desert
Sure, you can get to
Mt. San Jacinto State Park
by car or foot from Idyllwild, a popular Southern California mountain town.
Or you can take one of the world's largest and longest single-lift passenger tramways to the wooded swath of wilderness.
The Palm Springs Aerial Tramway
whisks travelers nearly 6,000 feet through the air, from the Valley Station to the edge of the Mt. San Jacinto State Wilderness. At the Mountain Station, you'll find restaurants, a museum and more than 50 miles of trails that wind you through forests and meadows — not to mention views of Palm Springs' golf courses, windmills and desert landscapes below.
Towering above is San Jacinto Peak, which at 10,834 feet marks the highest point in the California parks system.
Tram rides cost $28.95 for adults. Anyone entering the Mt. San Jacinto State Wilderness, even for the day, must get a permit, available at the Long Valley Ranger Station and the park headquarters in Idyllwild.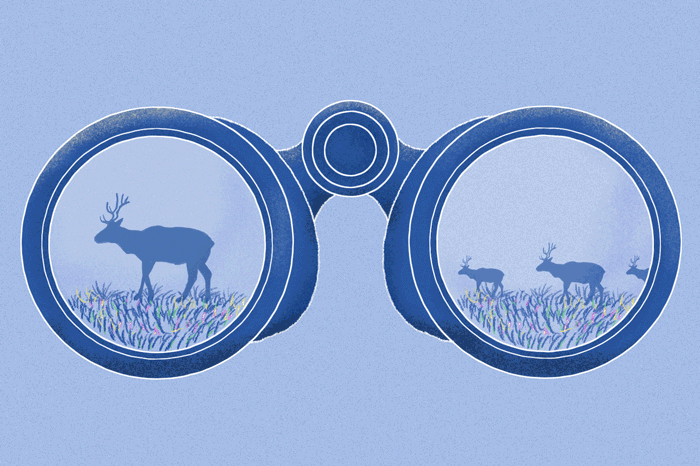 Tule Elk State Natural Reserve
Best for:
Wildlife viewing
Before 1849, more than half a million tule elk are believed to have roamed large swaths of the Golden State, from the Tehachapi Mountains in Southern California all the way to Shasta County. This population was decimated by hunting and habitat loss. By 1873, the tule elk was thought to be extinct.
Today, about 5,700 tule elk call California home, a small but rehabilitated population supported by the existence of the
Tule Elk State Natural Reserve
, 20 miles from Bakersfield (elk from the reserve have been transplanted to other parts of the state).
Visitors to the reserve may get the chance to see the elk, which are most active from late summer through early fall.
If you go, bring plenty of water, especially in the summer, when the area can experience extreme heat. In addition, bring binoculars, so you can see the elk comfortably from a distance, and keep an eye out for the birds that live in the reserve too.
Red Rock Canyon State Park
Best for:
Desert walks, movie location spotting
There's something special about
Red Rock Canyon State Park
around 7 a.m. That's when I — and many other Southern Californians — tend to cut through it on the way to places farther afield, such as Tahoe, Mammoth Lakes or Mt. Whitney. As you drive north, morning light hits the park's dramatic cliffs and buttes at just the right angle and turns everything a pinkish golden hue.
Used by Indigenous tribes as a trade route for thousands of years, today Red Rock Canyon is bisected by California 14, with many travelers making it a brief stop on longer road trips up the Sierra.
But the state park is a destination in its own right. Over the years, paleontologists have made significant discoveries about mammalian life in this area, and more than 150 motion pictures have been shot throughout its distinctive rock formations, including 1993's "Jurassic Park."
For those who love popular national parks such as Joshua Tree, the Grand Canyon and Zion, its relatively empty stretches provide that classic desert beauty minus heavy crowds. If you go, bring plenty of water.
Get our L.A. Goes Out newsletter, with the week's best events, to help you explore and experience our city.
You may occasionally receive promotional content from the Los Angeles Times.