11 Images
Pictures in the News | Friday Jan. 11, 2019
People are captured by FLIR (Forward-Looking Infrared) HD Thermal Imaging Cameras as they walk near the FLIR exhibit at the Las Vegas Convention Center during CES 2019 in Las Vegas.
(David McNew / AFP/Getty Images)
Protesters clash with riot police during a demonstration against the visit of German Chancellor Angela Merkel in Athens. Merkel arrived in Greece amid tight security, as she looks to turn the page on the biting austerity measures that sparked major protests during her last official visit to Athens in 2014.
(ARIS MESSINIS / AFP/Getty Images)
People demonstrate against the economic measures of the government of Argentine President Mauricio Macri, in Buenos Aires. Argentina has been gripped by an economic crisis that forced President Macri to agree last year a $56 billion bailout loan with the International Monetary Fund.
(RONALDO SCHEMIDT / AFP/Getty Images)
Venezuelans cross the Simon Bolivar International Bridge into the Colombian border city of Cucuta. Venezuelan President Nicolas Maduro swore in for a second term, after winning a snap election last year that was boycotted by the opposition.
(SCHNEYDER MENDOZA / AFP/Getty Images)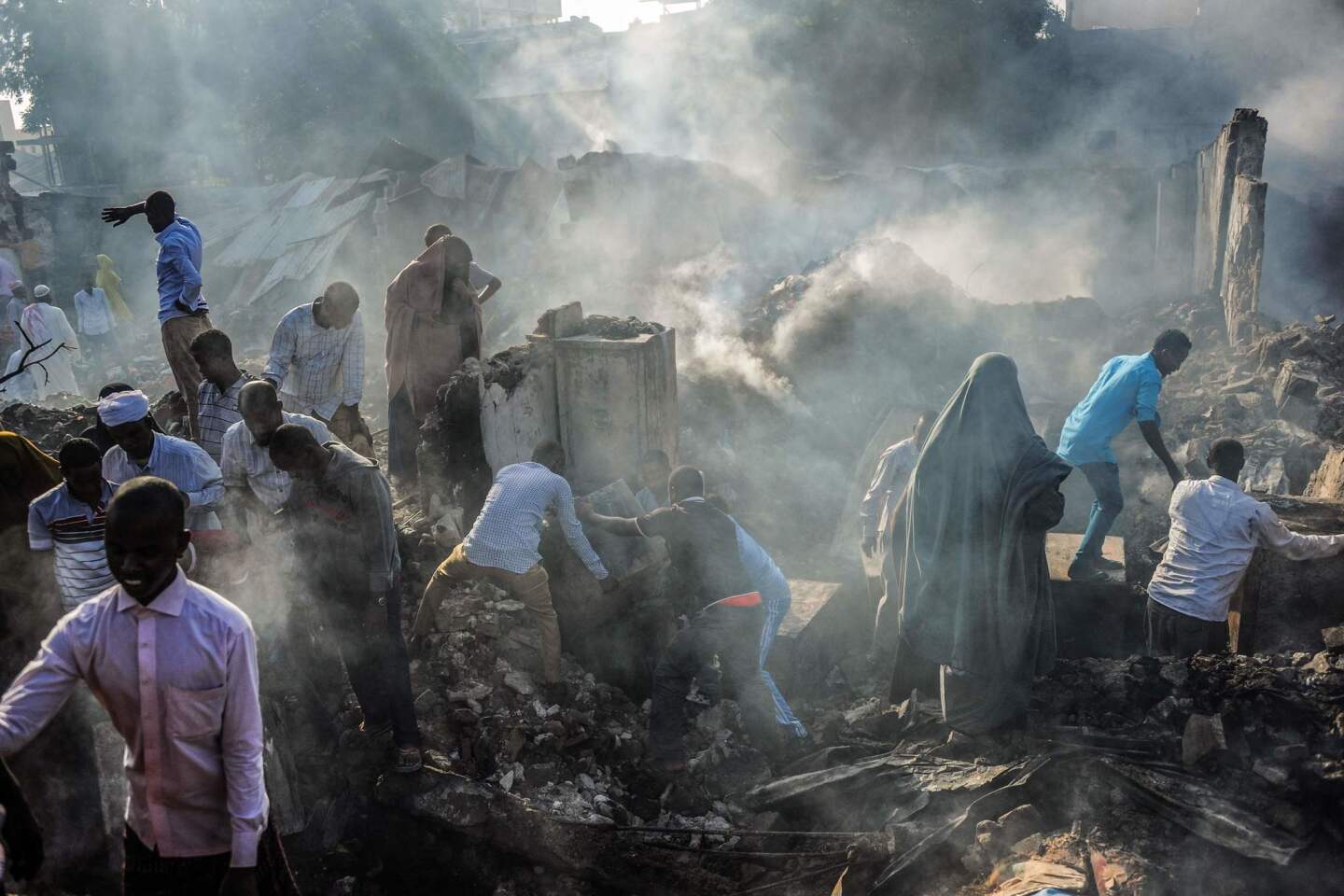 People try to recover items from the remains after a fire broke overnight in Mogadishu's biggest market, the Bakara Market.
(MOHAMED ABDIWAHAB / AFP/Getty Images)
A man holds up a sign during a rally of air traffic control and other airline industry unions on Capitol Hill in Washington, DC.
(BRENDAN SMIALOWSKI / AFP/Getty Images)
Jack Lyons, a contractor working on massive rocket test stands for NASA, stands in his workshop while spending the furlough on his small side business making props for marching bands, in Madison, Ala.
(David Goldman / Associated Press)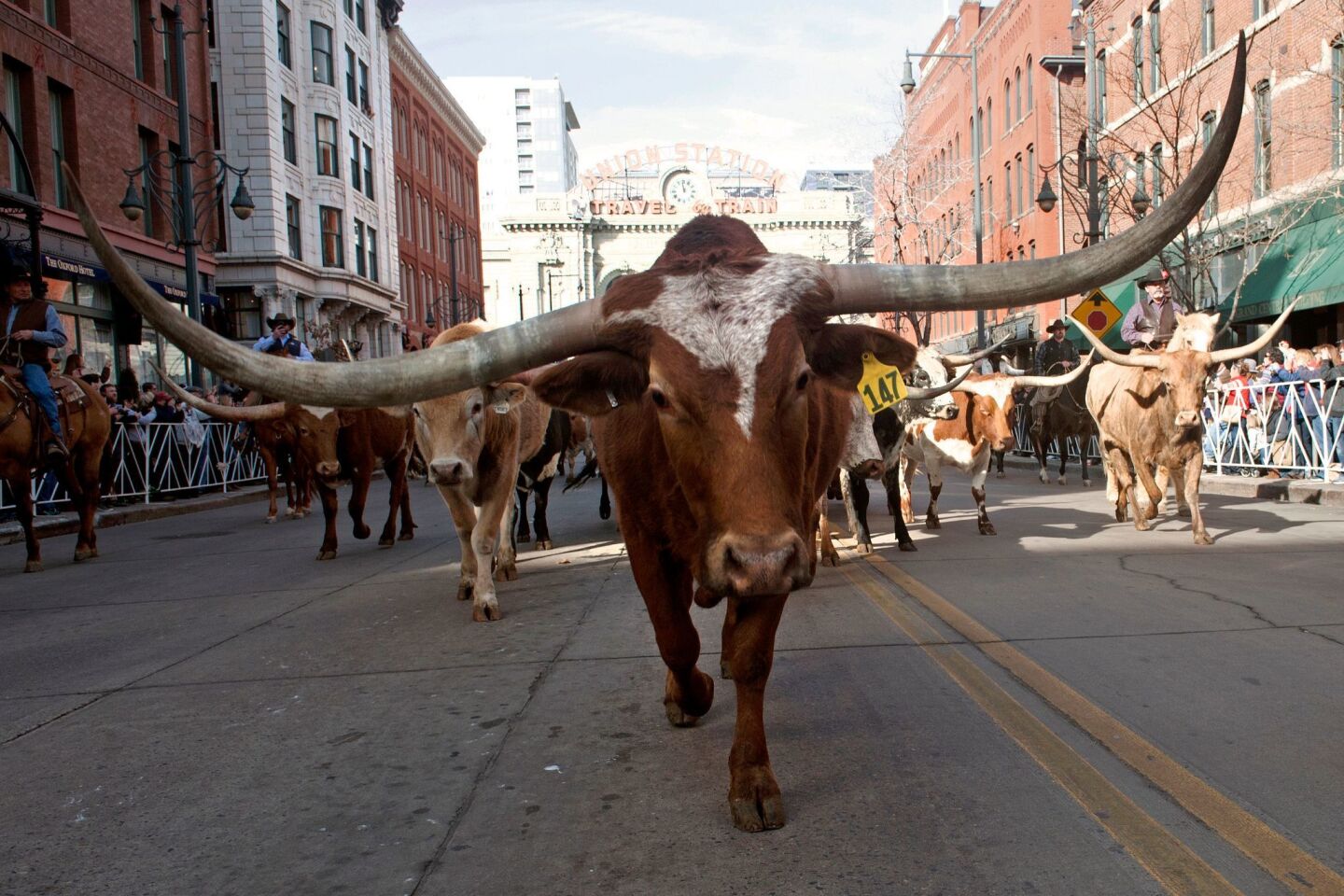 Longhorn steers lead the National Western Stock Show Kick-Off Parade up 17th Avenue in Denver, Colorado. The parade marks the start of the premier livestock, rodeo, and horse show in the United States now in its 113th year.
(JASON CONNOLLY / AFP/Getty Images)
A large wave crashes against the breakwater around the Port of Los Angeles.
(Luis Sinco / Los Angeles Times)
Jakub Przygonski of Poland and his co-driver Tom Colsoul of Belgium compete in the Dakar Rally Stage 4 between Arequipa and Tacna, in Peru.
(FRANCK FIFE / AFP/Getty Images)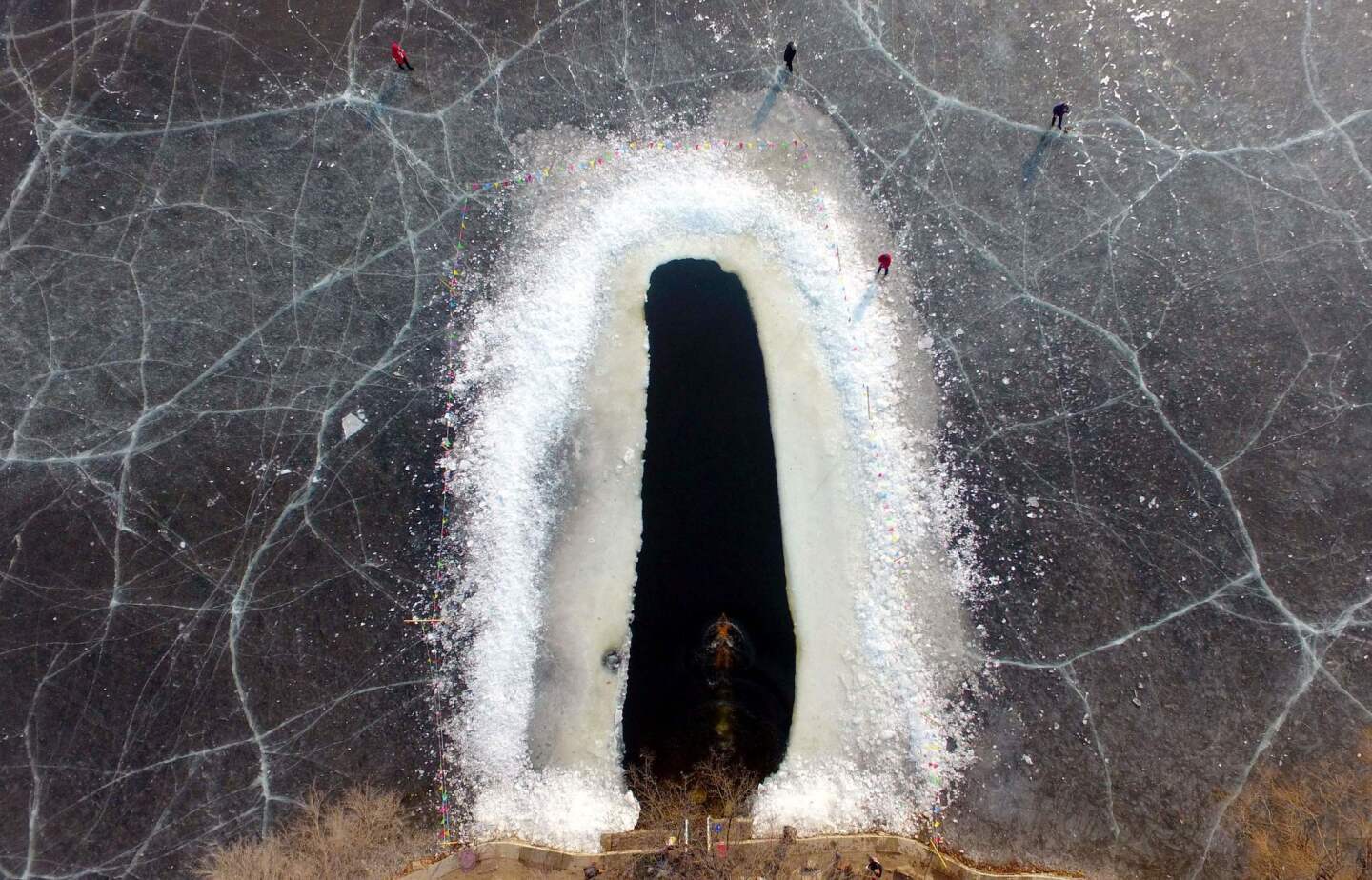 Aerial view shows a man swimming in a pool cut in a frozen lake in Shenyang, in China's northeast Liaoning province.
(AFP/Getty Images)