From the Archives: Joe Strummer of the Clash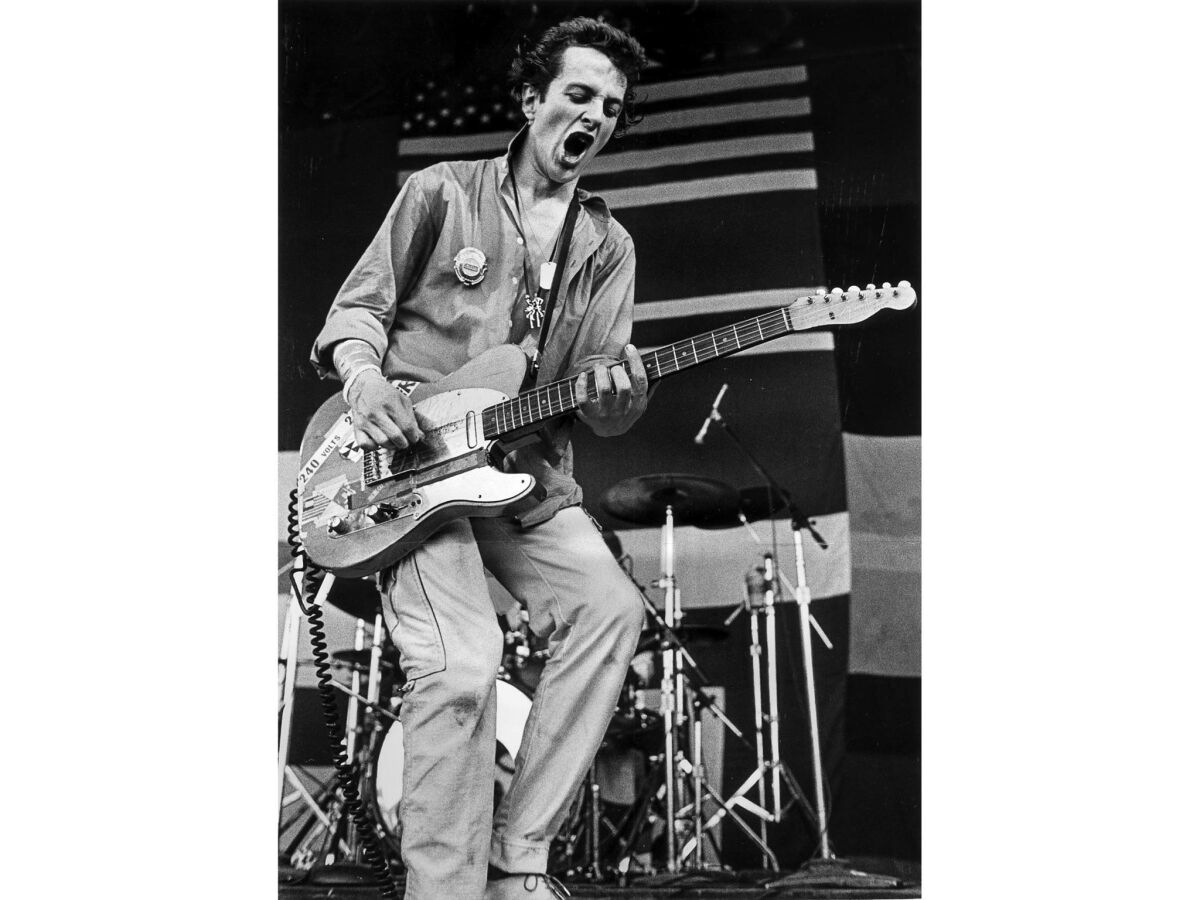 Joe Strummer, with the Clash, helped make aggressive punk music a worldwide phenomenon. After a short successful U.S. tour in early 1979, the Clash returned for a second U.S. tour.
The new tour's second stop was the poorly attended Tribal Stomp Potluck Picnic & Dance. The 6,000 seat Monterey Fairgrounds facility was half-empty.
But, as reported by Los Angeles Times pop music critic Charles Hillinger, "When the Clash hit the stage, the four-piece British group played with enough energy and commitment to satisfy an audience of 25,000. "
Hillinger added that lead singer Joe Strummer is "looking more confident and comfortable on stage than in his first U.S. trip."
Strummer, born John Graham Mellor, died on Dec. 23, 2002.
---