From the Archives: After custody hearing, father and son share a moment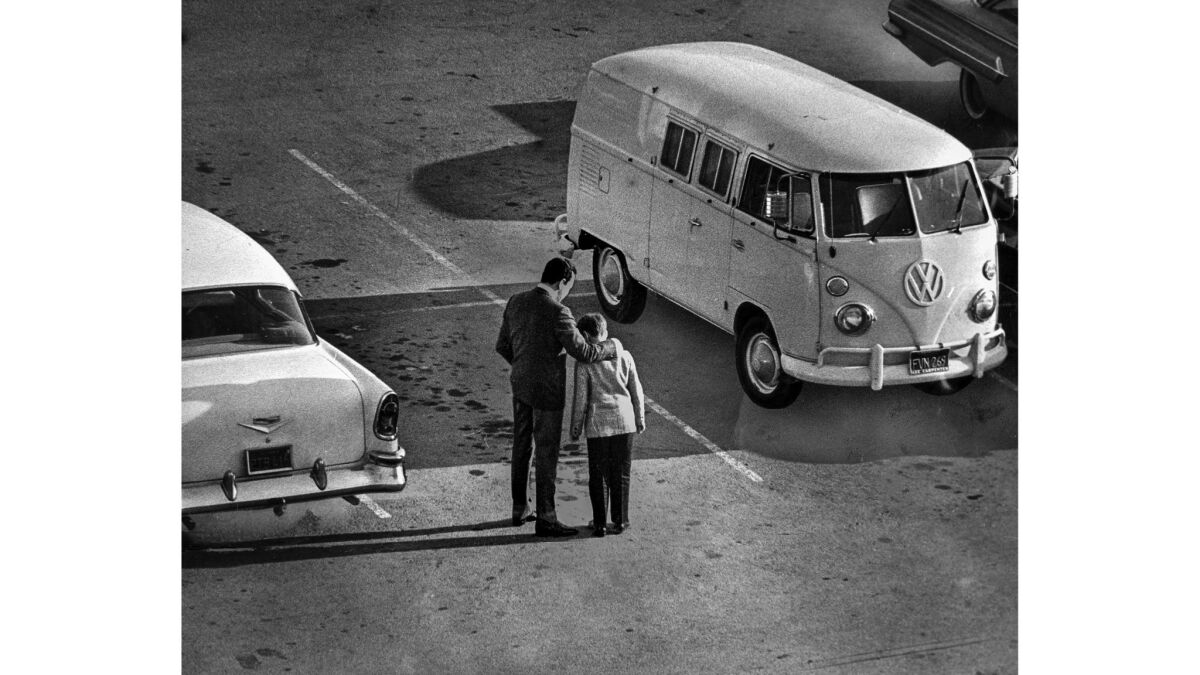 Following the 1958 divorce of actress Pier Angeli and singer Vic Damone, Angeli was was awarded custody of their son, Perry. Damone had weekend visitation rights. But Angeli moved to Italy, taking Perry with her. On Jan. 13, 1965, the parents were back in court.
Times staff writer Arthur Berman reported in the Jan. 14, 1965, Los Angeles Times:
Actress Pier Angeli won legal custody of her 9-year-old son Wednesday but her former husband, singer Vic Damon, won sharply increased visitation rights with the boy.
Under terms of an agreement reached in Santa Monica Superior Court, the child will live in Rome with Miss Angeli but will spend July and August and alternate Easter and Christmas holidays with Damone here.
The settlement was reached after Damone, Miss Angeli and their attorneys spent more than four hours in private conferences with Superior Court Judge Laurence J. Rittenband.
The judge announced the agreement from the bench, calling it "most amicable and friendly."
Miss Angeli, 32, wiping tears form her eyes, said afterward: "It's reasonable enough. After all, this is his son too."
Damone appeared glum, but said: "The boy should be with his mother to a certain age. I think it's a victory because I'll see a lot more of my son than I did."
Under a a previous custody agreement, Damone was supposed to have weekend visitation rights with the boy, Perry, but rarely saw him because Miss Angeli moved to Italy and Damone remained here. ….
Pier Angeli died in 1971. Perry Damone died in 2014. Vic Damone died on Feb. 11, 2018. Here's a link to his Los Angeles Times obituary: Vic Damone, enduring crooner admired by Sinatra, dies at 89.
---