From the Archives: Billy Joel in concert at the Inglewood Forum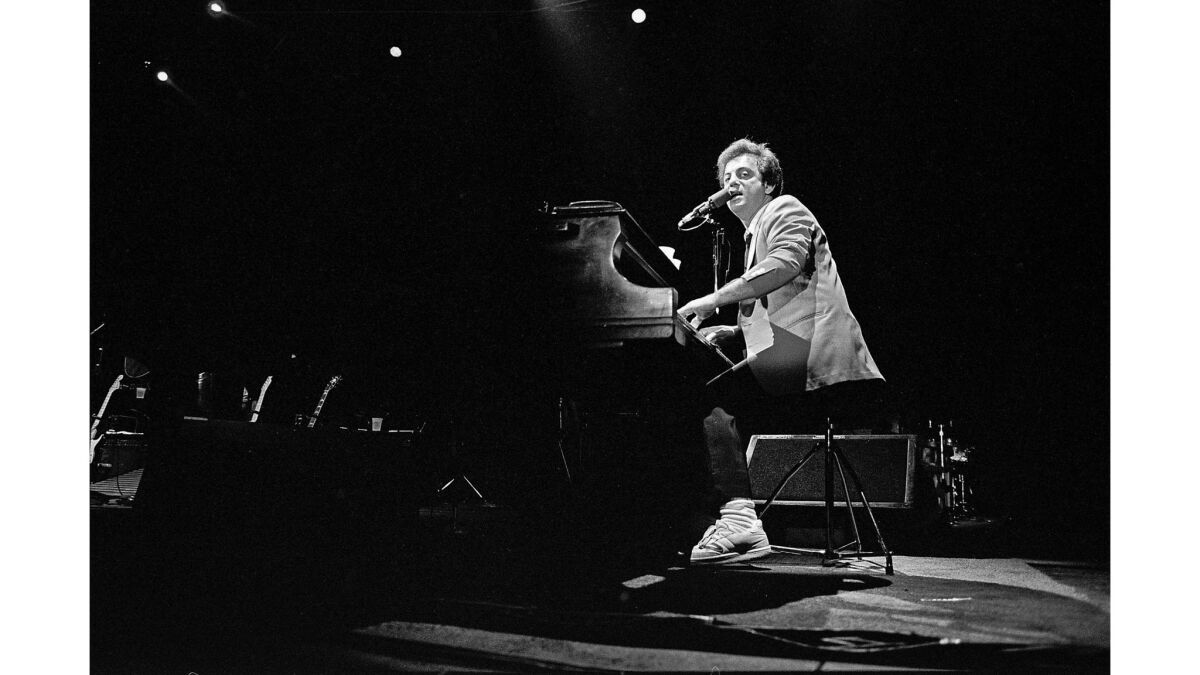 Here's several archival images of 1980s Billy Joel concerts at the Forum in Inglewood. Joel, who wrote 33 Top 40 hits, was inducted into the Rock and Roll Hall of Fame in 1999.
Following a Dec. 14, 1982, Joel concert, staff writer Dennis Hunt reported in the Dec. 16, 1982, Los Angeles Times:
Pop singer Billy Joel is the Bruce Springsteen of the postwar baby-boom set. He touches people cruising toward middle age as effectively as Springsteen attracts fans in the teens and early 20s.
For Springsteen, rock 'n' roll shows are overwhelmingly intense, draining him and his audience, pushing both to the limits of endurance. Springsteen is a wild man, possessed with the spirit of rock 'n' roll.
In his own way, Joel, who played a two-hour set at the packed Inglewood Forum Tuesday night, does what Springsteen does but less intensely. Most people in their 30s can't relate to Springsteen's level of passion. It's too consuming and scary. Joel is fiery, too, and quite a dazzling showman, but he burns at a low, more accessible level.
The Forum audience cheered heavily throughout the concert that offered a lot to cheer about. The two hours breezed by. There wasn't even a lull in the early part of the set dominated by ballads.
Most of the time Joel was singing perched at keyboards stationed all around the stage. But on his raging rock 'n' roll numbers, like "Only the Good Die Young," "It's Still Rock 'n' Roll to Me," he roamed freely, singing from the top of the giant speakers, contorting and hips swinging, reveling in the passion of the music and capturing the audience. …
For more, check out this photo gallery Concerts at the Forum.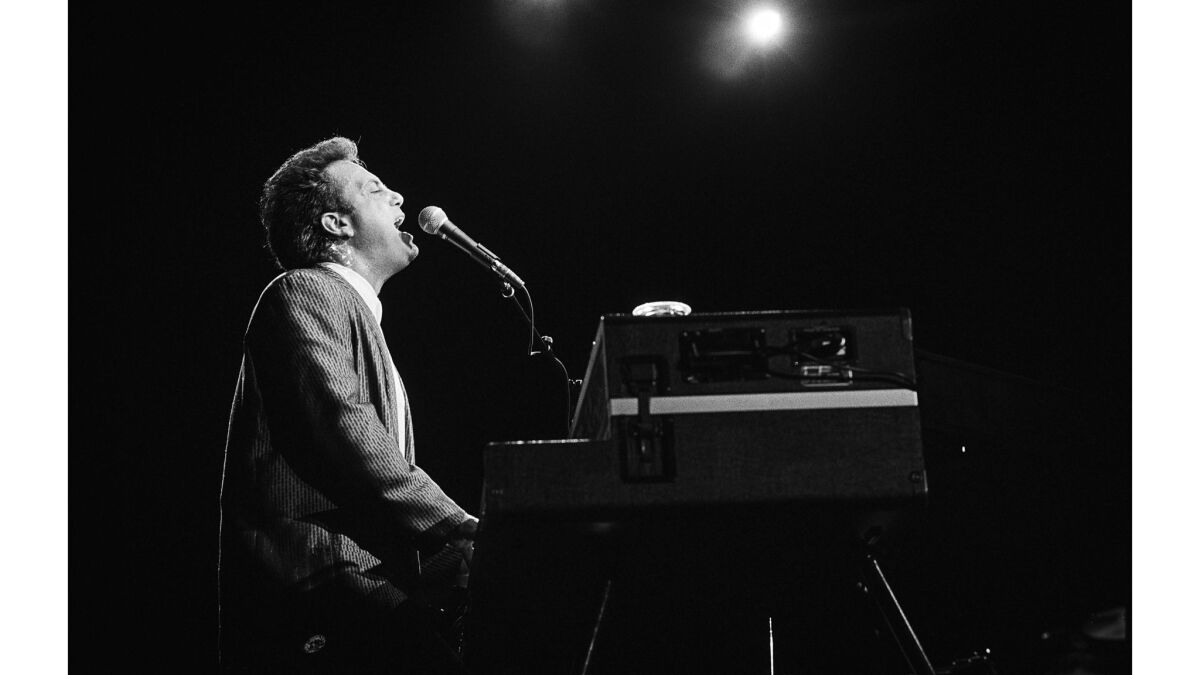 See more from the Los Angeles Times archives here
---