From the Archives: Fashion designer Bob Mackie on set of 'The Cher Show'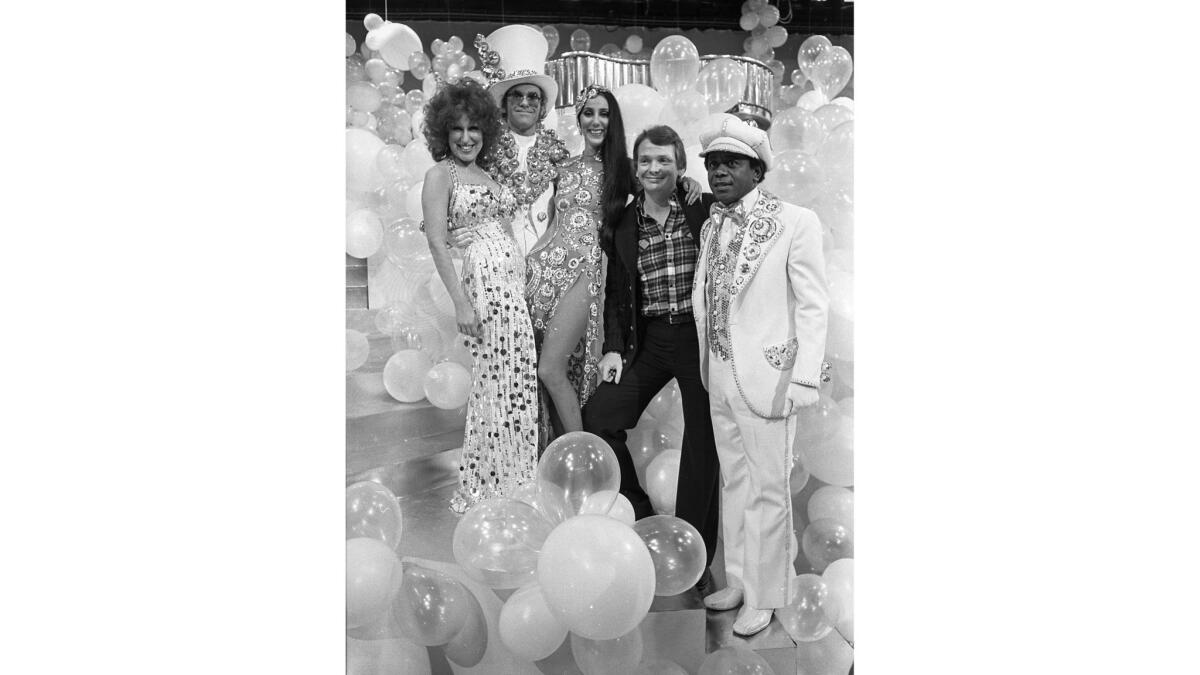 Six thousand white helium balloons were used for "The Cher Show's" rock medley finale. During a break, Times staff photographer Larry Bessel took this image of Bob Mackie, the show's stars and some of the balloons.
This image accompanied a Jan. 19, 1975, profile of Mackie. Writer Blair Sabol reported that, "Mackie is as much a showbiz luminary now as the talent he designs for. Some fashion-ables credit him as most responsible for making Cher the TV fashion spectacular of today."
"Others say it was Mackie who made a normally nondescript-looking Carol Burnett actually look enticing week after week. He's considered the master at Cinderella makeovers. Best known as the other half of the successful (non-radio) "Bob and Ray" team, Mackie has been the co-creator, with Ray Aghayan, of a ready-to-wear line, plus stage wardrobes for Carol Channing, Diana Ross, Dinah Shore, Barbra Streisand and Mitzi Gaynor. And last year they out-Vegased Vegas by designing the Grand Hotel's 'Hallelujah Hollywood' production."
In 2002, Mackie was inducted into the Television Hall of Fame.