From the Archives: First Dodgers game in Los Angeles
After ceremonies at City Hall and a parade down Broadway, the Dodgers played their first game at Los Angeles Memorial Coliseum before 78,672 fans on April 18, 1958. The Dodgers beat the San Francisco Giants, 6-5.
The Dodgers would play four seasons at the Coliseum. They won the 1959 World Series, defeating the Chicago White Sox in six games. Games three, four and five were played at the Coliseum, with attendance of more than 92,000 a game.
With the left-field seats just 251 feet from home plate, Dodgers outfielder Wally Moon, as reported in this 2008 Times story, developed the famous "Moon shot" over the left-field wall.
The first five images below were taken April 18, 1958. The Times devoted several pages the next day to the Dodgers' first game in Los Angeles.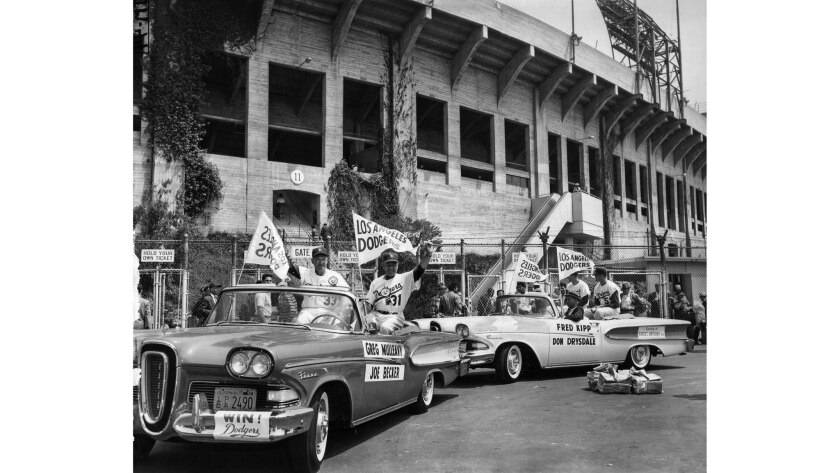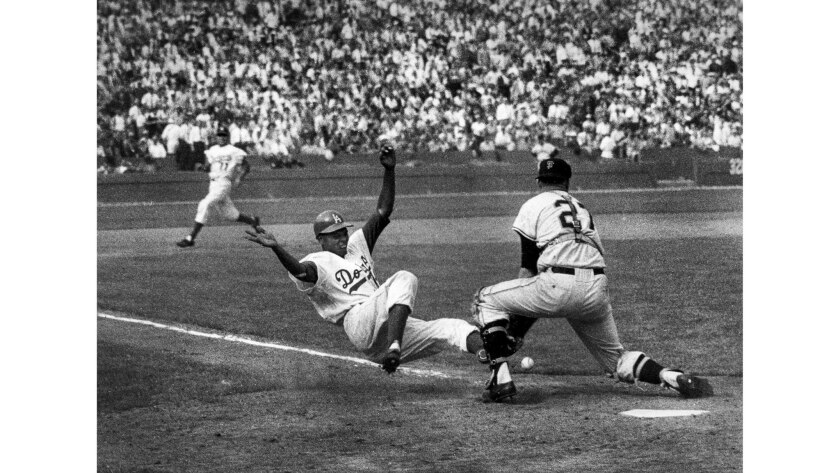 On March 29, 2008, the Dodgers and Boston Red Sox played a special exhibition game at the Coliseum in front of 115,000 fans, photo below.
This post was originally published on April 18, 2011.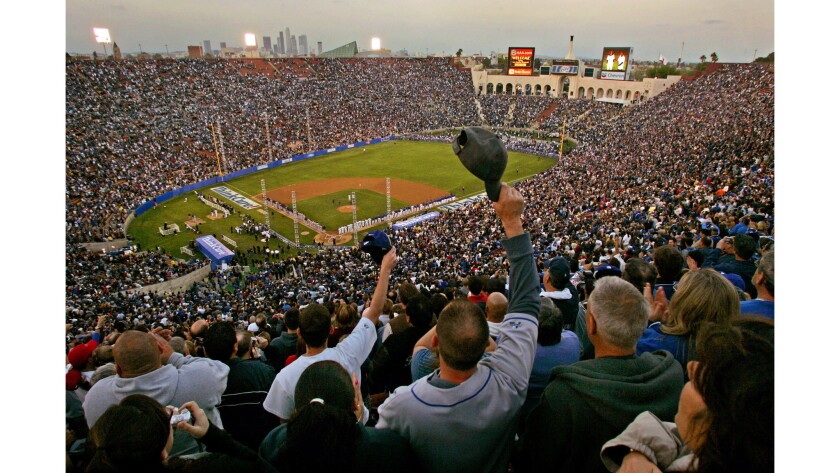 ---