From the Archives: Jet appears to cross Sepulveda Blvd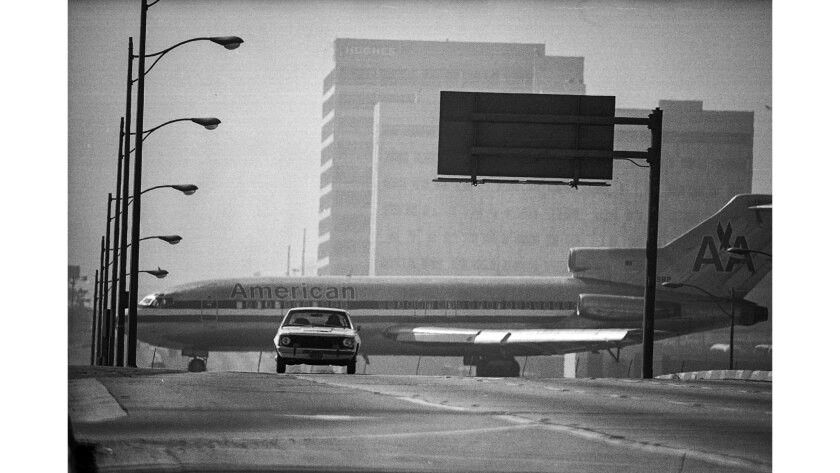 Los Angeles Times staff photographer Rick Meyer used a Nikon 500 mm mirror lens for this image. When published the next morning the Los Angeles Times caption reported:
HEAVY TRAFFIC — Motorist who took a slightly wrong turn? Actually he has just topped a rise on Sepulveda Blvd. near L.A. Airport, and the plane is taxiing on an overpass in background. Foreshortening effect of telephoto lens accounts for the confusion.
Later, Rick Meyer wrote about how he got this image:
I was shooting south on Sepulveda Blvd. where the road goes under Runways 25 Left and 25 Right. Getting the photo was just a matter of having patience.
Photojournalism is more than the "decisive moment." Often it's waiting around for quite a bit of time for that "decisive moment" to happen. I needed the perfect combination of angle, car and plane. The plane was actually on a taxiway headed to takeoff location. I probably shot for 45 minutes.
I was assigned to shoot "wild art" and this is what I came back with.
This post was originally published on May 18, 2012.
See more from the Los Angeles Times archives here
---