From the Archives: The Cabazon dinosaur builder
Claude K. Bell, a Knott's Berry Farm sculptor and portrait artist, opened the Wheel Inn cafe in 1958. To attract customers to the restaurant in Cabazon, he began building dinosaurs.
Bell thought big. "The brontosaurus is just the beginning." he said, " I've got 62 acres alongside the freeway. In the next 30 years, I'm going to build an entire family of giant dinosaurs here."
The planned park was to be named Claude K. Bell Dinosaur Gardens. A Tyrannosaurus rex, named Mr. Rex, did get built, but Bell died in 1988 before any other dinosaurs were added.
The Cabazon site was sold in the mid-1990s. It is currently run as a museum with a creationist theme.
A Sept. 21, 1988, Los Angeles Times obituary on Claude K. Bell is online.
An earlier version of this post was published on Sept. 13, 2010.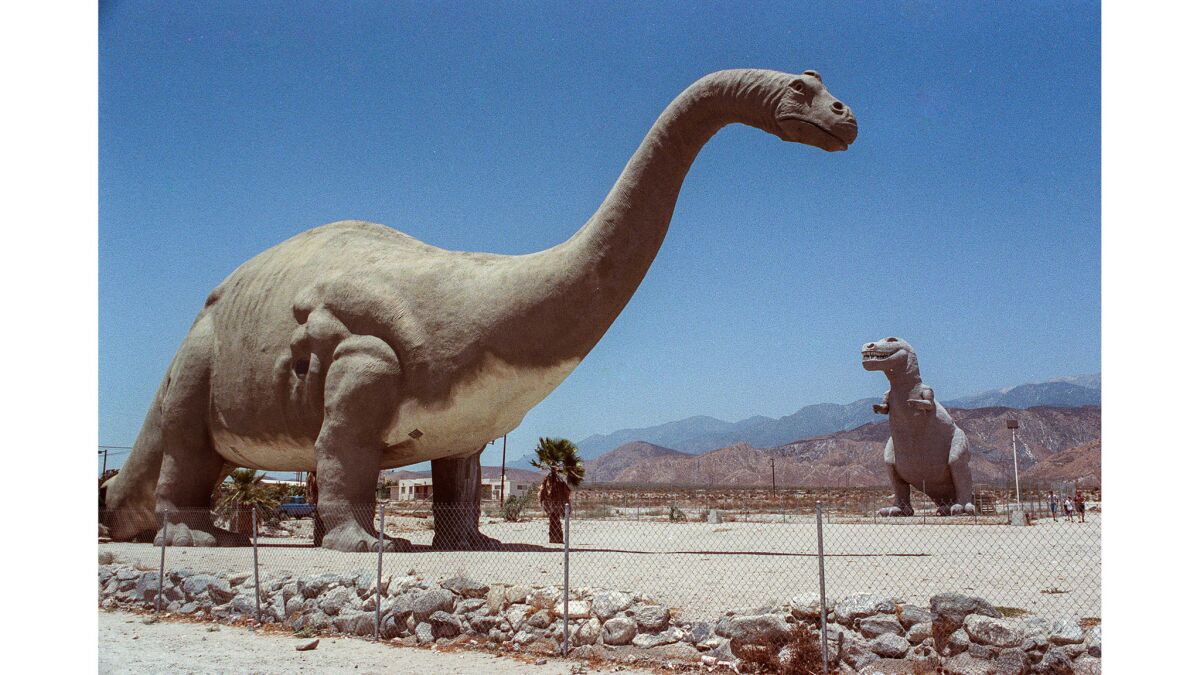 ---