From the Archives: UCLA upsets Michigan State in 1966 Rose Bowl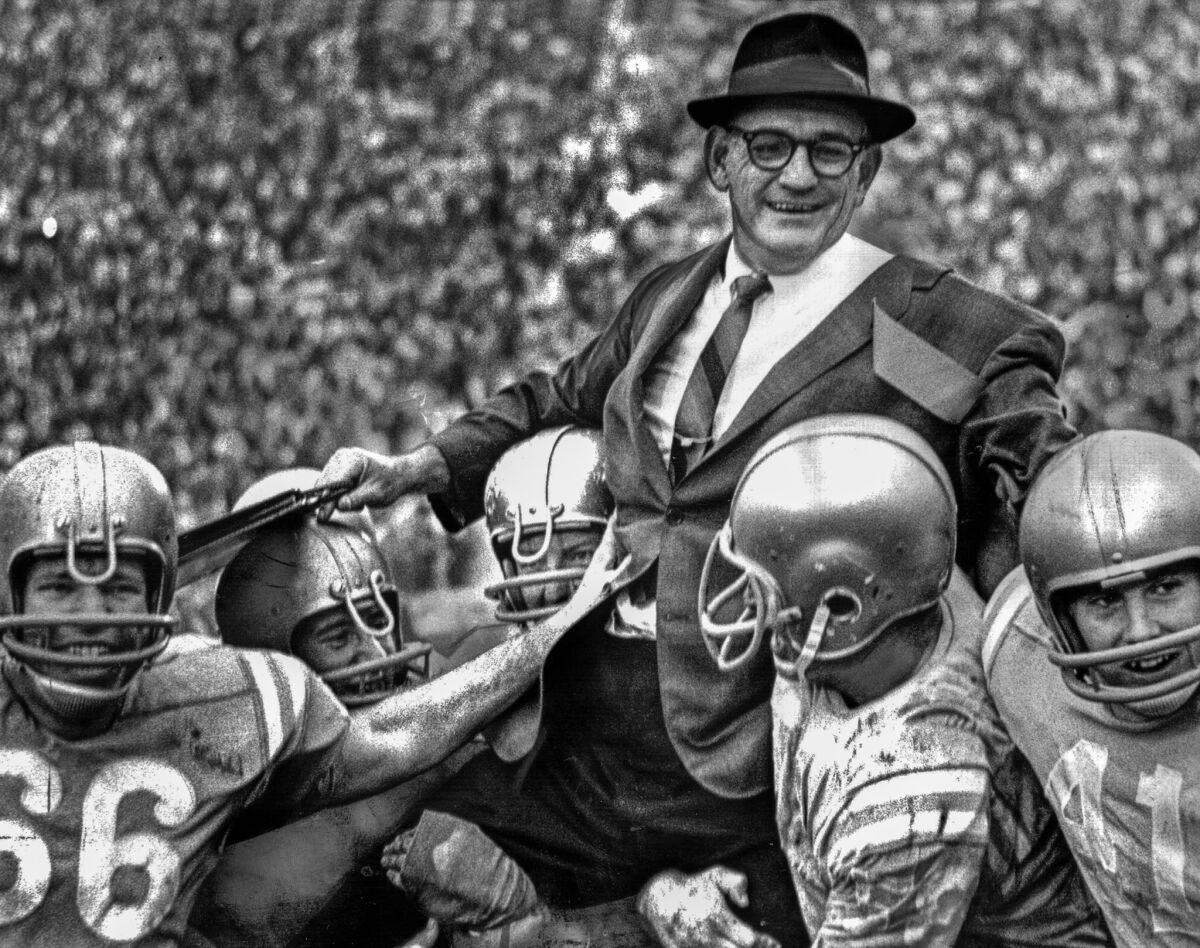 UCLA's 14-12 victory over Michigan State in the Rose Bowl on New Year's Day 1966 was a staggering upset. Bruins coach Tommy Prothro said three days later: "I've enjoyed being the underdog. We had a lot more skill and ability than the press thought we did at season's start."
Prothro coached at UCLA from 1965 to 1970. He later coached the Los Angeles Rams and San Diego Chargers.
An earlier version of this post was published on Aug. 6, 2010.
---