She told Mexico's president she feared for her life. Then she was killed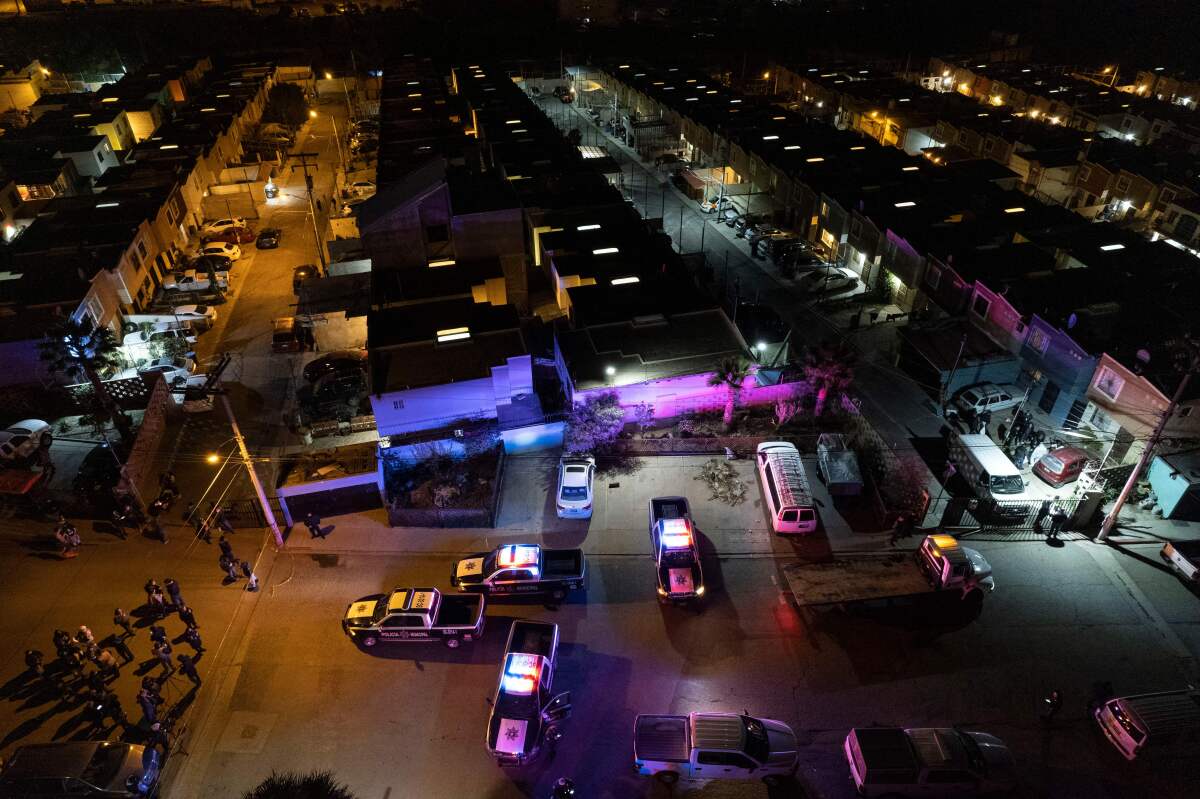 MEXICO CITY —
Journalist Lourdes Maldonado López stood before the Mexican president at a televised news conference and pleaded for help.
"I fear for my life," she told President Andrés Manuel López Obrador that morning in Mexico City in 2019, explaining that she was locked in an acrimonious labor dispute with Jaime Bonilla Valdez, then a candidate for governor of Baja California state and the owner of a media company that had once employed Maldonado.
López Obrador said he would assign an aide to follow up with Maldonado, and then moved on. Maldonado returned to Tijuana, where she lived, and resumed her life reporting on current events as an independent journalist.
On Sunday night, Maldonado was shot dead in her car outside her home, police said. She was the second prominent Tijuana journalist killed in less than a week.
Officials say investigations into both killings are underway and the motives are not yet known. But the violence has shaken Mexico's journalists, who also lost a third colleague, reporter José Luis Gamboa, in a fatal stabbing in Veracruz state this month.
Isai Lara Bermudez had just started lunch at a Tijuana barbecue joint when a stranger approached his table.
For years, Mexico has been one of the deadliest countries in the world to be a journalist. And for years, in impassioned speeches and street protests, media workers have begged authorities to do more to protect them.
Article 19, a nonprofit that advocates for media freedom in Mexico, said in a statement that Maldonado "had been the victim of previous attacks for her work" and had been enrolled in a state protection program for journalists since last year.
Journalists in such programs are supposed to be granted bodyguards and panic buttons and in some cases given access to safe houses. But human rights organizations have long complained that the programs are underfunded and often fail in their mission, with multiple journalists enrolled in protection programs killed in recent years.
Maldonado had worked for years as a journalist for a Tijuana affiliate of the broadcast giant Televisa. Her dispute with Bonilla dates back about a decade to when she was working for his media company, PSN. The prominent businessman served as Baja California governor from 2019 to 2021 and is a member of López Obrador's ruling Morena party.
Maldonado, who alleged she had been wrongly fired by Bonilla's company, had sued for payment of more than $20,000 in back wages.
According to Zeta, a Tijuana news magazine, Maldonado scored a win in the case last week, with the media company ordered to pay her restitution.
López Obrador responded to Maldonado's death at his daily news conference Monday, calling it "very unfortunate" and cautioning that it was too early to say whether the killing was connected to the labor dispute.
When a reporter asked him what needs to shift so that Mexican journalists can carry out their work safely, the president suggested, as he often does, that the solution to Mexico's relentless violence is not specific policy changes or new security strategies but to make the country more moral.
He blamed the "neoliberal" policies of his predecessors for leaving him a country plagued with "corruption, inequality and violence."
"You ask me: 'When is this going to end?'" he said, referring to violence against journalists. "When we all move forward to purify public life so that materialism doesn't dominate, so ambition, ego and hate are set aside."
The president's reaction sparked outrage among press freedom advocates.
"Without meaningful action, his words ring deafeningly hollow as Mexico mourns the death of another murdered journalist today," tweeted Jan-Albert Hootsen, Mexico representative of the nonprofit Committee to Protect Journalists.
A network of the country's journalists said it was organizing nationwide protests Tuesday in 27 cities.
Maldonado's killing came as Tijuana's close-knit press corps was still mourning the death of crime photographer Margarito Martínez, who was shot outside his home Jan. 17. The 49-year-old father had worked for nearly two decades for some of the country's most prominent news outlets.
Maldonado had spoken at a vigil for him on Friday night.
Martínez, who took photos of crime scenes for Zeta and other publications, had recently had a public conflict with an independent crime blogger. On Wednesday, police arrested the blogger on drug possession charges. He has not been charged in Martínez's death.
Baja California Gov. Marina del Pilar Ávila Olmeda said Monday that she was appointing a special prosecutor to investigate the deaths of Martínez and Maldonado. "Aggressions against the press are an aggression against the voice of every citizen," said Ávila, who is also a member of the president's Morena party.
In the aftermath of the killings, Tijuana journalists sought to console one another. Some said they were afraid to continue in such a dangerous line of work.
Jorge Nieto, a longtime Tijuana journalist who is living in Australia, posted on Facebook that the community had hit a breaking point.
"The body of photojournalist Margarito Martínez is still warm, and two days after his burial we now have to make room in our hearts to mourn another of our colleagues," he said.
Cecilia Sánchez in The Times' Mexico City bureau contributed to this report.
Must-read stories from the L.A. Times
Get the day's top news with our Today's Headlines newsletter, sent every weekday morning.
You may occasionally receive promotional content from the Los Angeles Times.