U.S. military says it killed senior Islamic State official in Somalia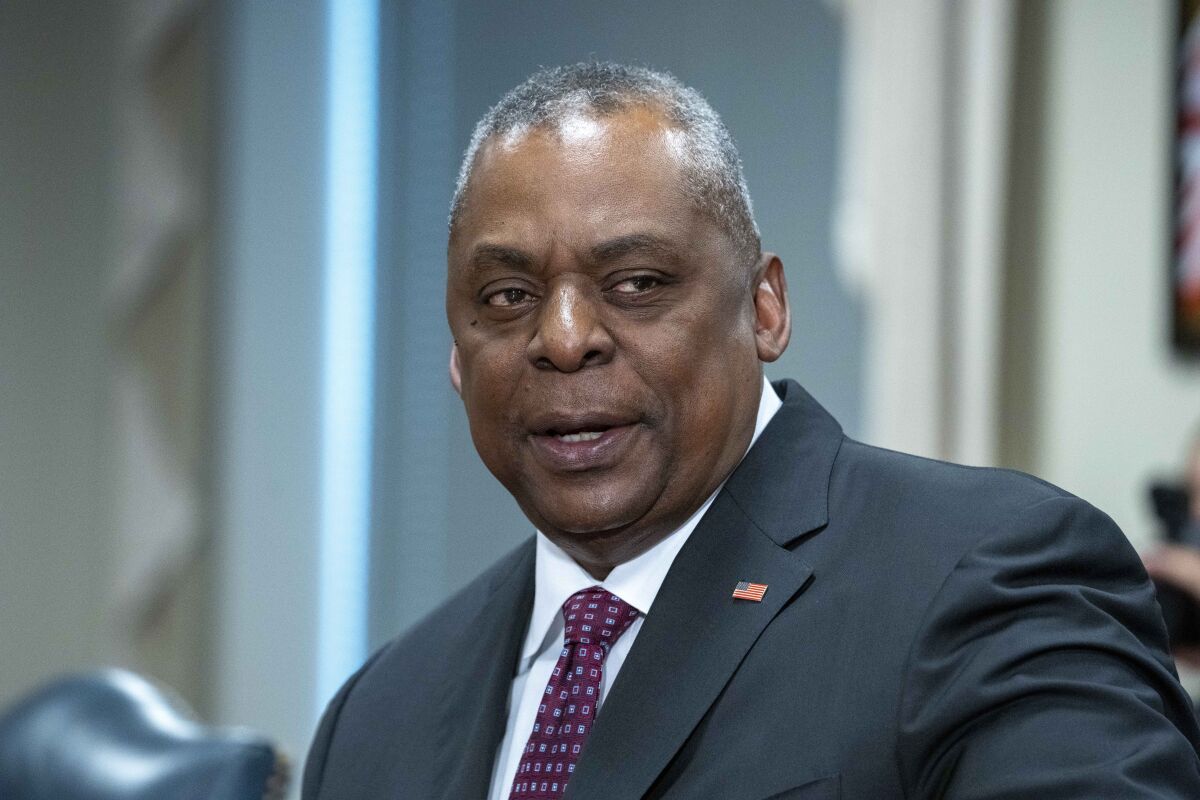 WASHINGTON —
U.S. special operations forces have killed a senior Islamic State official and 10 other terrorist operatives in remote northern Somalia, the Biden administration announced Thursday.
The operation carried out Wednesday targeted Bilal Sudani, a key financial facilitator for the global terrorist organization, in a mountainous cave complex.
"This action leaves the United States and its partners safer and more secure, and it reflects our steadfast commitment to protecting Americans from the threat of terrorism at home and abroad," Defense Secretary Lloyd J. Austin III said in a statement.
President Biden was briefed last week about the proposed mission, which came together after months of planning. He gave final approval this week following the recommendation of Austin and the chairman of the Joint Chiefs of Staff, Army Gen. Mark A. Milley, according to two senior administration officials who briefed reporters on condition of anonymity.
Sudani, who has been on the radar for U.S. intelligence officials for years, played a key role in helping to fund Islamic State operations in Africa as well as the Islamic State in Khorasan, its affiliate in Afghanistan, Austin said.
French cement company Lafarge has pleaded guilty to paying millions of dollars to Islamic State so a plant in Syria could remain open.
The U.S. Treasury Department alleged last year that Sudani had worked closely with another operative, Abdella Hussein Abadigga, who had recruited young men in South Africa and sent them to a weapons training camp.
Abadigga, who controlled two mosques in South Africa, used his position to extort money from members of the mosques. Sudani considered Abadigga a trusted supporter who could help the Islamic State supporters in South Africa become better organized and recruit new members, according to the Treasury Department.
Sudani had originally been designated by Treasury in 2012 for his role with the Shabab, another terrorist organization operating in Somalia. He helped foreign fighters travel to a Shabab training camp and facilitated financing for violent extremists in Somalia, according to a senior administration official.
No civilians were injured or killed in the operation, Pentagon officials said. One American involved in the operation was bitten by a military dog but was not seriously injured, according to an administration official.
Violence linked to Al Qaeda and Islamic State is spreading from inland West Africa to coastal states, and Benin is the hardest hit.
U.S. officials provided scant details about how the operation was carried out or the circumstances surrounding Sudani's killing. One official said that U.S. forces had intended to capture Sudani but that did not prove to be feasible as the operation was carried out.
The operation comes days after U.S. Africa Command said it had conducted a collective self-defense strike northeast of Mogadishu, the capital. In that incident, Somali army forces were engaged in heavy fighting after an extended and intense attack by more than 100 Shabab fighters.
The U.S. estimated that about 30 Shabab fighters were killed in that operation.
The offensive by Somalian forces against the Shabab has been described as the most significant in more than a decade.
The Shabab holds a much larger footprint in Somalia than does Islamic State.

Must-read stories from the L.A. Times
Get the day's top news with our Today's Headlines newsletter, sent every weekday morning.
You may occasionally receive promotional content from the Los Angeles Times.