Suspect in racist attack at El Paso Walmart pleads guilty to federal charges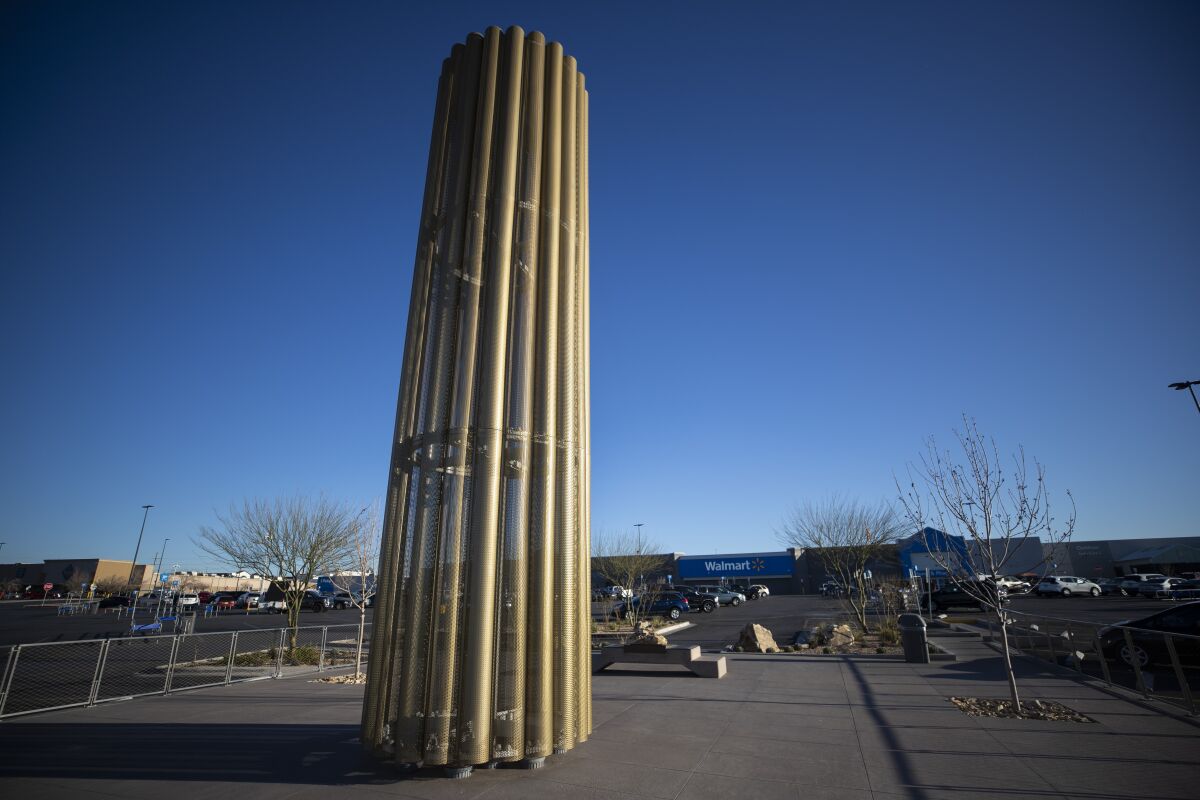 EL PASO —
A Texas man pleaded guilty Wednesday to federal charges accusing him of killing nearly two dozen people in a racist attack at an El Paso Walmart, changing his plea weeks after the U.S. government said it wouldn't seek the death penalty for the hate crimes and firearms violations.
Patrick Crusius still faces a potential death sentence if he's convicted on a state capital murder charge in the 2019 shooting that killed 23 people. He pleaded not guilty in the state case, but his lawyers said last month that he would enter a guilty plea to the federal charges.
Crusius, 24, surrendered to police after the massacre, saying, "I'm the shooter, " and that he was targeting Mexicans, according to court records. Prosecutors have said he drove more than 10 hours from his hometown near Dallas to the largely Latino border city and published a document online shortly before the shooting that said it was "in response to the Hispanic invasion of Texas."
The Aug. 3, 2019, shooting happened on a busy weekend at a Walmart that is typically popular with shoppers from Mexico and the U.S. In addition to those killed, more than two dozen were injured and hundreds more were scarred emotionally.
Many of the dead and wounded were Mexican citizens.
A database of mass killings in the U.S. since 2006 compiled by the Associated Press, USA Today and Northeastern University shows that the number of deadly mass shootings linked to hate crimes has increased in recent years. Among 13 prominent instances, the 2019 Walmart shooting was the deadliest. The database tracks every mass killing — defined as four dead, not including the offender — in the U.S. since 2006.
Although the federal and state cases have progressed along parallel tracks, it's unclear when Crusius might face trial in a Texas court because the state case has been disrupted by allegations of mistakes and misconduct against the lead local prosecutor.
Must-read stories from the L.A. Times
Get the day's top news with our Today's Headlines newsletter, sent every weekday morning.
You may occasionally receive promotional content from the Los Angeles Times.