U.S. approves new arms sales to Taiwan worth $619 million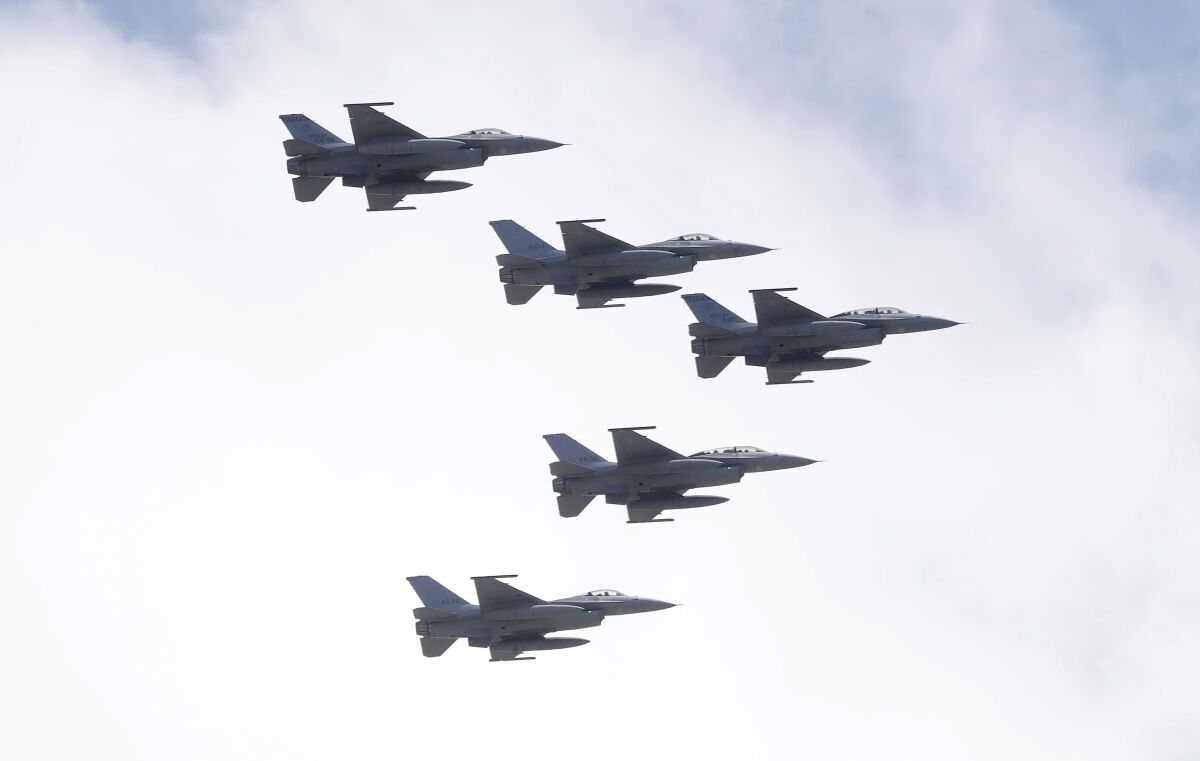 TAIPEI, Taiwan —
The U.S. has approved more arms sales to Taiwan, including $619 million worth of munitions for F-16 fighter jets, in a decision likely to be yet another point of friction between the U.S. and China, which claims the island as its own territory.
The State Department said in a statement Wednesday night that it had approved sales of missiles to be used with the F-16s, as well as equipment to support the missiles. That includes AGM-88 anti-radiation missiles, as well as air-to-air missiles and launchers.
Taiwan is unofficially supported by the U.S. and has a fleet of F-16s bought from Washington. Tensions between China and the U.S. are at their highest level in years over American support for the self-governed island and a host of other issues, including a suspected Chinese spy balloon that crossed the U.S. before being shot down last month.
China considers Taiwan part of its territory, to be brought under its control by force if necessary, and has been stepping up its military and diplomatic harassment. The sides split amid civil war in 1949, and China's authoritarian Communist Party has never held sway over the island.
The CIA director says U.S. intelligence shows that President Xi Jinping has instructed China's military to 'be ready by 2027' to invade Taiwan.
The U.S. is Taiwan's main supplier of military equipment, and China has objected to past sales with sanctions and other actions.
Once arms sales are approved, delivering them can take years, and Taiwan has cited consistent delays in receiving weapons it has purchased.
The arms will be provided by Raytheon Missiles and Defense and Lockheed Martin Corp.
Must-read stories from the L.A. Times
Get the day's top news with our Today's Headlines newsletter, sent every weekday morning.
You may occasionally receive promotional content from the Los Angeles Times.