Florida bill would force bloggers to register with state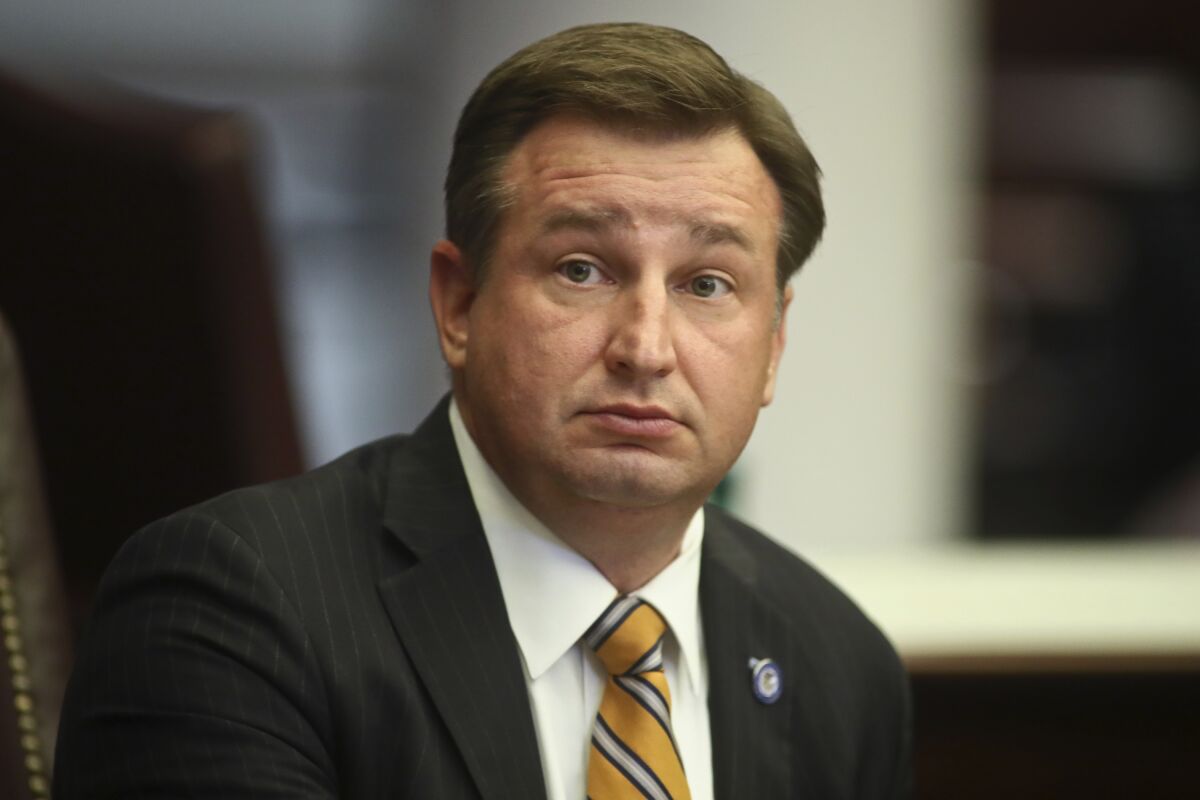 TALLAHASSEE, Fla. —
A Republican lawmaker in Florida wants bloggers who write about elected officials to register with the state, a proposal that's raised 1st Amendment concerns and the ire of GOP firebrand Newt Gingrich.
The bill, filed by Sen. Jason Brodeur of Sanford, would require bloggers to file periodic reports with the state if they are paid for posts about Florida's governor, lieutenant governor, Cabinet members or legislative officials.
Bloggers would have to disclose who paid them and how much, along with other information such as where the post is located online. They would be fined $25 per each day the report is late, up to a maximum of $2,500 for each report. The legislation would not apply to content on "the website of a newspaper or other similar publication."
The proposal quickly came into the crosshairs of Gingrich, a prominent Republican and former U.S. House speaker, who called it "insane."
"The idea that bloggers criticizing a politician should register with the government is insane," Gingrich wrote Sunday on Twitter. "It is an embarrassment that it is a Republican state legislator in Florida who introduced a bill to that effect. He should withdraw it immediately."
Florida Gov. Ron DeSantis, widely expected to run for president next year, spoke in Simi Valley and Anaheim on Sunday.
First Amendment groups argue the proposal violates press freedoms.
"The only thing that I can see is that it's an attempt to limit and control free speech," said Bobby Block, executive director of the First Amendment Foundation. "It's an attempt to bring critics to heel and it's an attempt to make sure that people who want to talk about you think real hard before they do so."
It is unclear how far the proposal will go in the GOP-controlled statehouse during the upcoming legislative session, which begins Tuesday. The Associated Press reached out to Brodeur as well as Republican leaders of the House and Senate for comment.
In a Twitter post, Brodeur said the bill is aimed at bringing transparency to blogs that advocate or lobby for specific causes. The text of his bill states that it would apply to any blogger who is paid to write about elected officials in Florida.
"Do you want to know the truth about the so-called "blogger" bill?" Brodeur's post reads. "It brings the current pay-to-play scheme to light and gives voters clarity as to who is influencing their elected officials, JUST LIKE how we treat lobbyists. It's an electioneering issue, not a free speech issue."
Florida, Missouri and West Virginia join other GOP-led states withdrawing from a bipartisan effort aimed at ensuring the accuracy of voter rolls.
Brodeur is also sponsoring a separate bill that would make it easier to sue media for defamation, a proposal pushed by Gov. Ron DeSantis, a Republican.
DeSantis has made criticizing the media a major facet of his national profile as he gears up for an expected 2024 presidential run, employing a tactic popular with Republicans who view news outlets as biased against conservatives.
A spokesman for the governor said their office was not aware of the blogger registration legislation until it was filed. He said the governor will consider the bill in its final form if and when it passes the Legislature.
The American Civil Liberties Union of Florida has slammed the proposal as "un-American to its core."
"This is a clear violation of the First Amendment because it strongly discourages bloggers from speaking on politics — one of the most critical types of speech for maintaining a democracy," the group said in a statement.

Must-read stories from the L.A. Times
Get the day's top news with our Today's Headlines newsletter, sent every weekday morning.
You may occasionally receive promotional content from the Los Angeles Times.