Father of Nashville Waffle House shooter sentenced for giving son assault-style rifle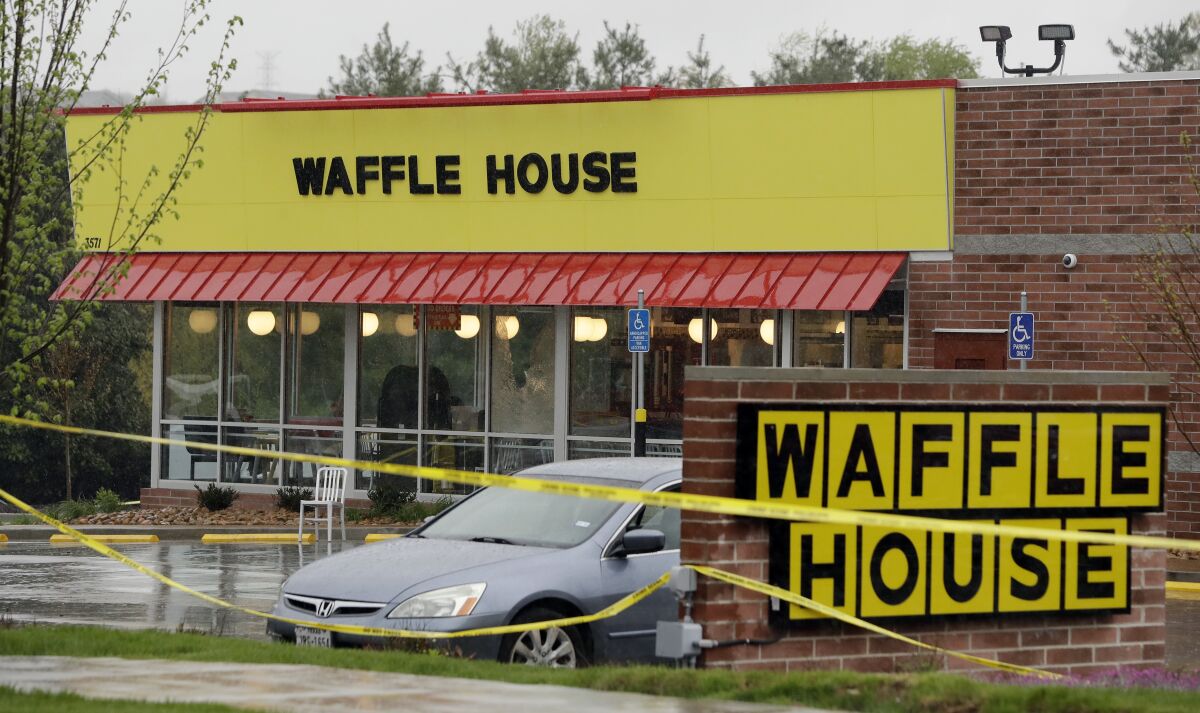 PEKIN, Ill. —
An Illinois man has been sentenced to 18 months in prison after being convicted of illegally giving his son an assault-style rifle the younger man later used in a 2018 shooting that killed four people at a Waffle House in Tennessee.
A judge convicted Jeffrey Reinking in May of illegal delivery of a firearm to a person who had been treated for mental illness within the last five years.
Tazewell County Chief Judge Chris Doscotch, in sentencing the 59-year-old Reinking on Friday, gave him 90 days to prepare an appeal before he must report to begin serving his sentence, the Journal Star of Peoria reported.
During Reinking's bench trial, prosecutors argued the rural Morton, Ill., man knew his son, Travis Reinking, had undergone mental health treatment in 2016.
In May 2016, police and fire personnel responded to a pharmacy parking lot in Morton where Travis Reinking told officers he believed singer Taylor Swift was stalking him and had hacked into his cellphone. Reports showed he was taken to a Peoria hospital for an evaluation afterward.
Jeffrey Reinking's attorney, Kevin Sullivan, argued that his client didn't know his son had been treated for mental health issues at the hospital.
As a journalist, I knew covering a mass shooting was a matter of when, not if. It never occurred to me that the first one I covered would take place in my community
Because the younger Reinking had his firearm owner's identification card revoked by Illinois State Police, he could not legally possess guns within the state. Travis Reinking surrendered his guns to his father, who later returned them to him before the Waffle House shooting, prosecutors said.
Travis Reinking opened fire inside the Waffle House on April 22, 2018, killing Taurean Sanderlin, 29; Joey Perez, 20; Akilah Dasilva, 23; and DeEbony Groves, 21. The AR-15 assault-style rifle he used in that attack was one of the guns his father returned to him.
He was sentenced in February 2022 to life in prison without the possibility of parole after being convicted of four counts of first-degree murder and other charges.
Must-read stories from the L.A. Times
Get the day's top news with our Today's Headlines newsletter, sent every weekday morning.
You may occasionally receive promotional content from the Los Angeles Times.