Attacked by Russia, Ukraine was world's 3rd-largest arms importer in 2022, report says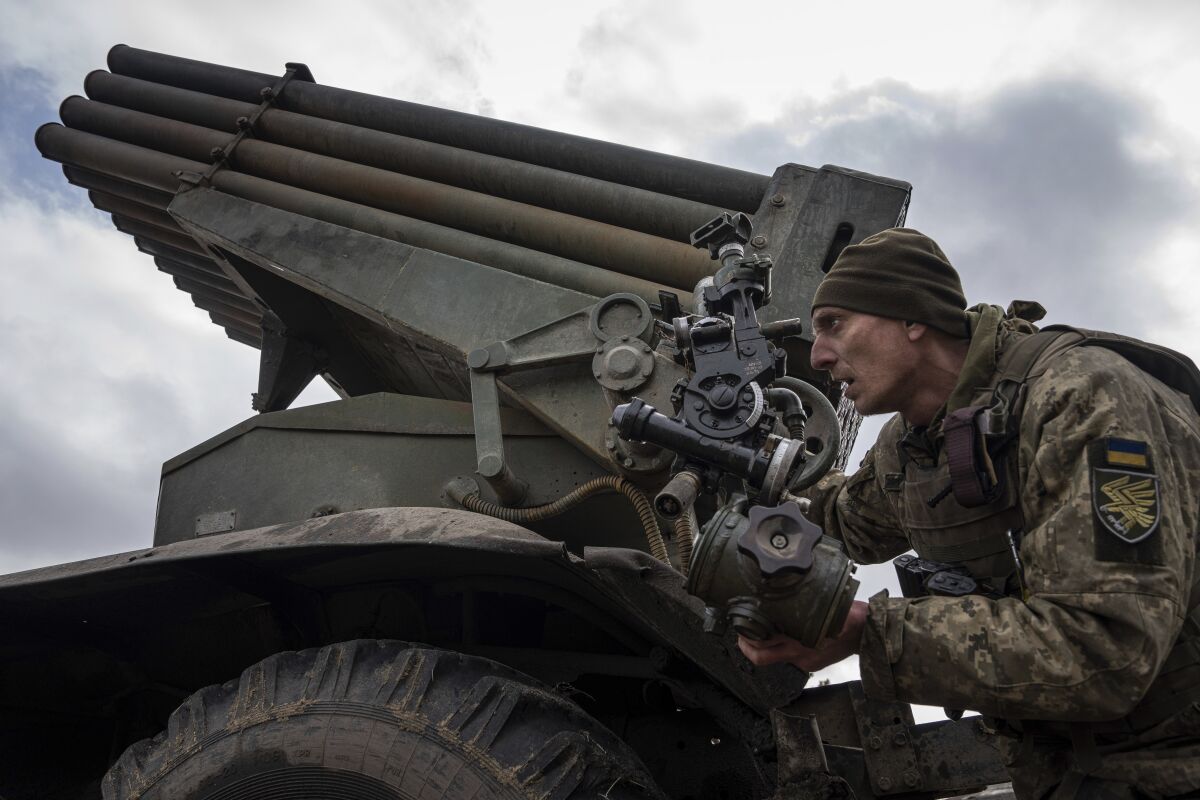 HELSINKI —
Russia's invasion of Ukraine led to a substantial flow of military aid to Kyiv from the U.S. and Europe that helped make Ukraine the world's third-largest importer of arms in 2022, according to a new report.
The Stockholm International Peace Research Institute, or SIPRI, reported Monday that, from 1991, when Ukraine became independent amid the fall of the Soviet Union, until the end of 2021, Ukraine imported few major arms.
But Moscow's invasion, which began Feb. 24 , 2022, markedly changed that. Only Qatar — which has dramatically ramped up its arms-purchasing in the last decade — and India imported more arms last year, SIPRI said in its report on global arms transfers.
Pieter Wezeman, senior researcher with the SIPRI Arms Transfers Program, noted that, even as arms transfers declined globally last year, "those to Europe have risen sharply due to the tensions between Russia and most other European states." He said that following Russia's invasion of Ukraine, European states want to import more arms "faster."
SIPRI said that the export of arms has long been dominated by the U.S. and Russia, with the two countries being the largest and second-largest arms exporters for the last three decades.
However, the gap between the two has been widening significantly, while that between Russia and the third-largest arms supplier, France, has narrowed. The think tank said it was likely that the invasion of Ukraine would further limit Russia's arms exports because of Moscow's need to prioritize supplying its own armed forces and low demand from other states amid trade sanctions.
The war in Ukraine has jacked the global arms trade, fueling a new appetite for materiel not just in Moscow and Kyiv but also around the world.
SIPRI's data showed that U.S. arms exports increased by 14% between the periods 2013–17 and 2018–22, and Washington accounted for 40% of global arms exports in 2018–22.
Meanwhile, Russia's arms exports fell by 31% between the two periods, and its share of global arms exports decreased from 22% to 16%, whereas France's share increased from 7.1% to 11%.
SIPRI, established in 1966, is an independent international institute dedicated to research into conflict, armaments, arms control and disarmament.
Must-read stories from the L.A. Times
Get the day's top news with our Today's Headlines newsletter, sent every weekday morning.
You may occasionally receive promotional content from the Los Angeles Times.