At least 16 people killed in landslide in central Ecuador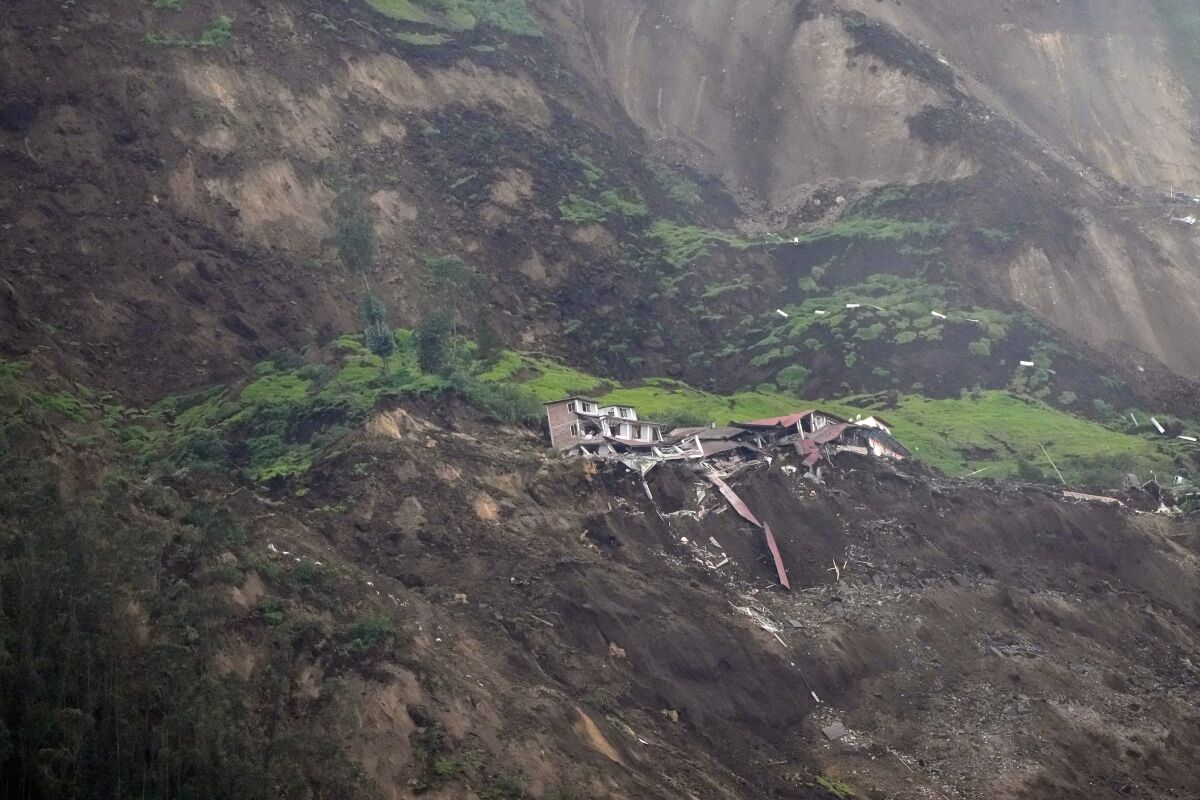 QUITO, Ecuador —
A massive landslide swept over an Andean community in central Ecuador, burying dozens of homes and killing at least 16 people as rescuers frantically searched for survivors, authorities said Monday.
Ecuador's Risk Management Secretariat said 16 people were injured and seven remained missing hours after the landslide Sunday in Alausí, about 137 miles south of the capital, Quito. The agency estimated that 500 people and 163 homes were affected by the disaster, which also destroyed a portion of the Pan-American Highway.
The governor of Chimborazo, Ivan Vinueza, told the Associated Press that some of the injured were taken to area hospitals. Authorities initially issued an evacuation order due to the imminent risk of new landslides, but they lifted it a few hours later.
The death toll from an earthquake that rocked Ecuador and Peru over the weekend stands at 15, with many residents fearful of a major aftershock.
Area residents told local media they heard tremors on the mountain before the landslide, which is estimated to be about 490 feet wide and 0.6 miles long. It dragged trees, homes and other buildings.
Firefighters from half a dozen cities were dispatched to the area to help. More than a dozen rescuers stood at the edge of the landslide as they worked to remove debris.
Video from cameras connected to the country's emergency service network shows residents fleeing their homes with help from neighbors. It also shows people transporting appliances and other belongings in vehicles.
The emergency response agency said 60% of potable water service in the area was affected by the landslide. The communication's office of President Guillermo Lasso said a shelter had been set up and some schools would be switching to online classes.
Must-read stories from the L.A. Times
Get the day's top news with our Today's Headlines newsletter, sent every weekday morning.
You may occasionally receive promotional content from the Los Angeles Times.