Democrats retain narrow control of Pennsylvania House after special election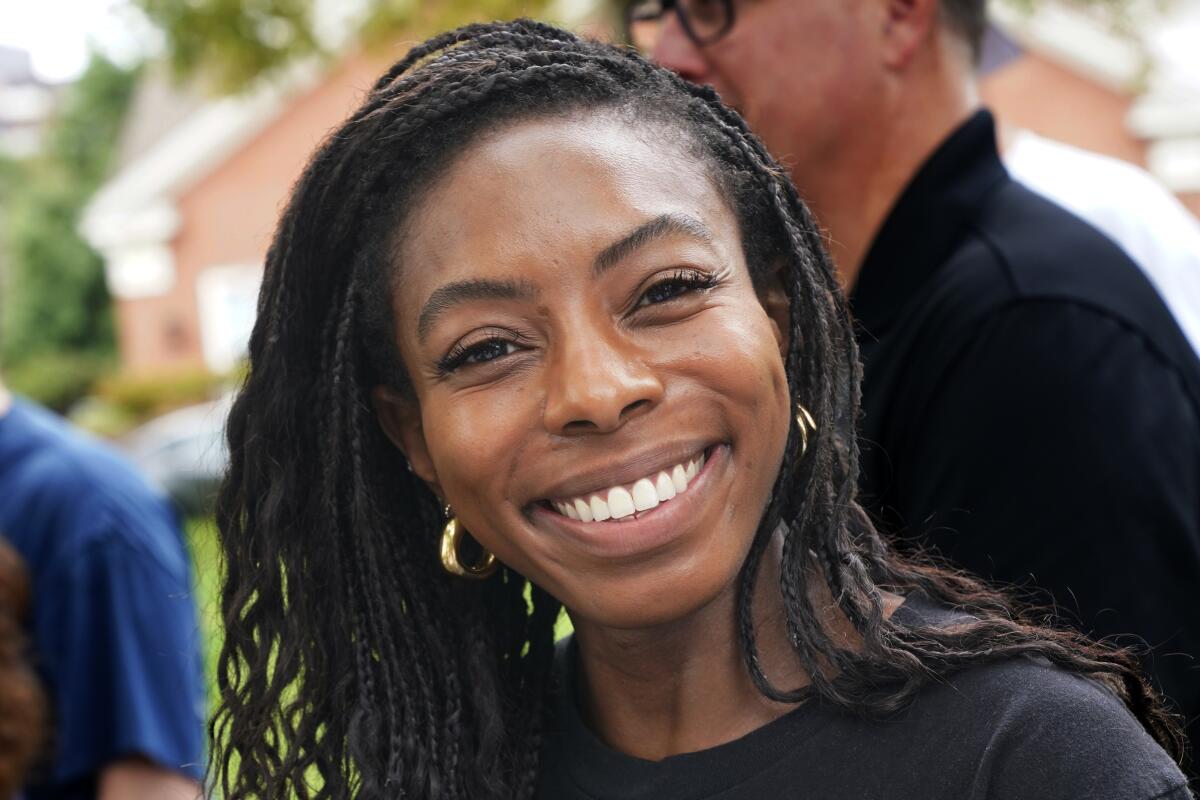 HARRISBURG, Pa. —
Democrats retained their one-vote majority in the Pennsylvania House of Representatives after voters in Pittsburgh on Tuesday chose former congressional aide Lindsay Powell in a special election.
Powell's victory gives Democrats a 102-101 majority in the House. Republicans have a 28-22 majority in the Senate, creating a divided Legislature that has kept Democrats from passing priorities such as broadened protections for LGBTQ+ people and gun control measures and Republicans from wins on issues including school vouchers.
The divided Legislature has also meant Republican senators have been unable to take to voters proposed constitutional amendments limiting the governor's power and implementing voter ID proposals.
Most recently, the division has mired the swing state in a two-month budget stalemate after negotiations soured over education funding, in part because of the voucher debate.
Powell identified affordable and dignified housing, a strong local economy and community assets such as robust recreation centers, libraries and strong infrastructure as top issues. Housing, she said, was a particular concern. People feel displaced by rising costs, and seniors want to stay in their homes.
"I'm grateful. As someone who's been a lifelong public servant, this is the highest honor of my life, and I am so excited to be able to work on behalf of every single one of us," she said in an interview Tuesday night.
Philadelphia's elected Democratic prosecutor faces a state Senate trial and possible removal from office.
Powell, 32, is the director of workforce strategies for InnovatePGH, a public-private partnership aimed at making Pittsburgh a leading tech hub. She previously worked in Washington for U.S. Sen. Charles E. Schumer and Rep. Hakeem Jeffries, both New York Democrats.
"I joke, but truly I've had the honor of holding every job in government except this one," she said previously.
Powell will fill the vacancy left by progressive Democrat Sara Innamorato, who resigned in July to pursue local office in Allegheny County. Powell defeated Republican Erin Connolly Autenreith in the heavily Democratic district.
Autenreith said in a phone interview Tuesday night that she hopes the Legislature tackles her top priorities — funding for police, improvements in education and increasing jobs in Allegheny County. She hopes to continue working with Republican candidates in her role as Republican committee chair in Shaler.
The manhunt in rural southeastern Pennsylvania was entering its 14th day. Cavalcante had been sentenced to life for fatally stabbing an ex-girlfriend.
The House is due back at the state Capitol next week to resume work on a long-overdue state budget, though Powell's victory may not be certified until early October, a spokesperson for the county said.
Majority Leader Rep. Matt Bradford said fellow Democratic lawmakers welcomed Powell to the House and "we look forward to continuing our work as the majority to move our commonwealth forward."
Sign up for Essential California for news, features and recommendations from the L.A. Times and beyond in your inbox six days a week.
You may occasionally receive promotional content from the Los Angeles Times.