Sierra Leone faces long slog to recovery after devastating mudslide
It's been almost a month since torrential rains caused widespread flooding and a mountainside to collapse on the outskirts of Sierra Leone's capital, Freetown, sending a blanket of mud into several communities. Life is gradually returning to normal, but residents of the devastated regions face a slog toward recovery.
"We're getting there, but the pace is still slow," said Ramatu Jalloh, director of advocacy and communications for Save the Children in Sierra Leone.
Some 500 people were killed, more than 600 are believed missing, and almost 2,000 homes have been lost as a result of the Aug. 14 mudslide, according to humanitarian aid workers. All told, almost 6,000 people were affected by the disaster in some way, the International Organization for Migration said in its Sept. 4 situation report.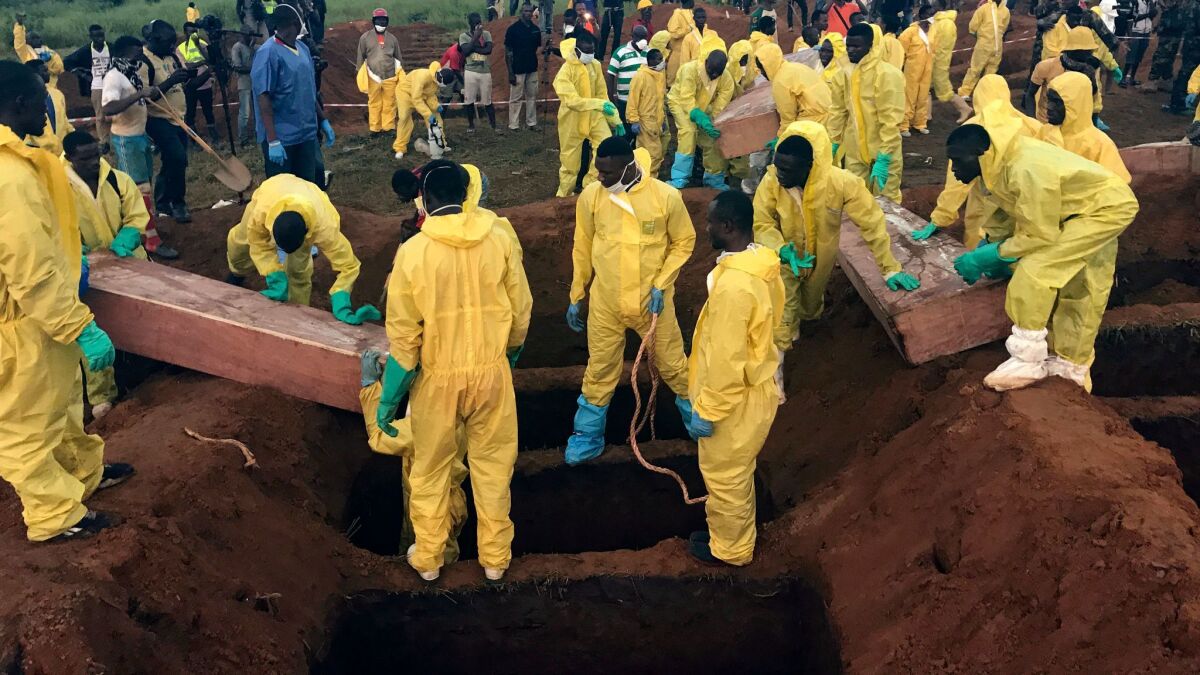 The disaster marks another grim chapter in the recent history of the poverty-stricken West African nation that has endured more than a decade of civil war and a deadly Ebola crisis that claimed almost 4,000 lives.
Experts said poor infrastructure, massive deforestation and the construction of shoddy informal settlements on eroded hillsides contributed to the death toll.
"While flooding is a natural disaster, the scale of the human tragedy in Freetown is, sadly, very much man-made," Makmid Kamara, Amnesty International's deputy director of global issues, said in a recent statement. "The authorities should have learned lessons from previous similar incidents and put in place systems to prevent, or at least minimize, the consequences of these disasters."
Destructive floods are a common annual occurrence in Freetown, but "due to a lack of regulation and insufficient consideration for minimum standards and environmental laws, millions of Sierra Leoneans are living in dangerously vulnerable homes," the Amnesty official said.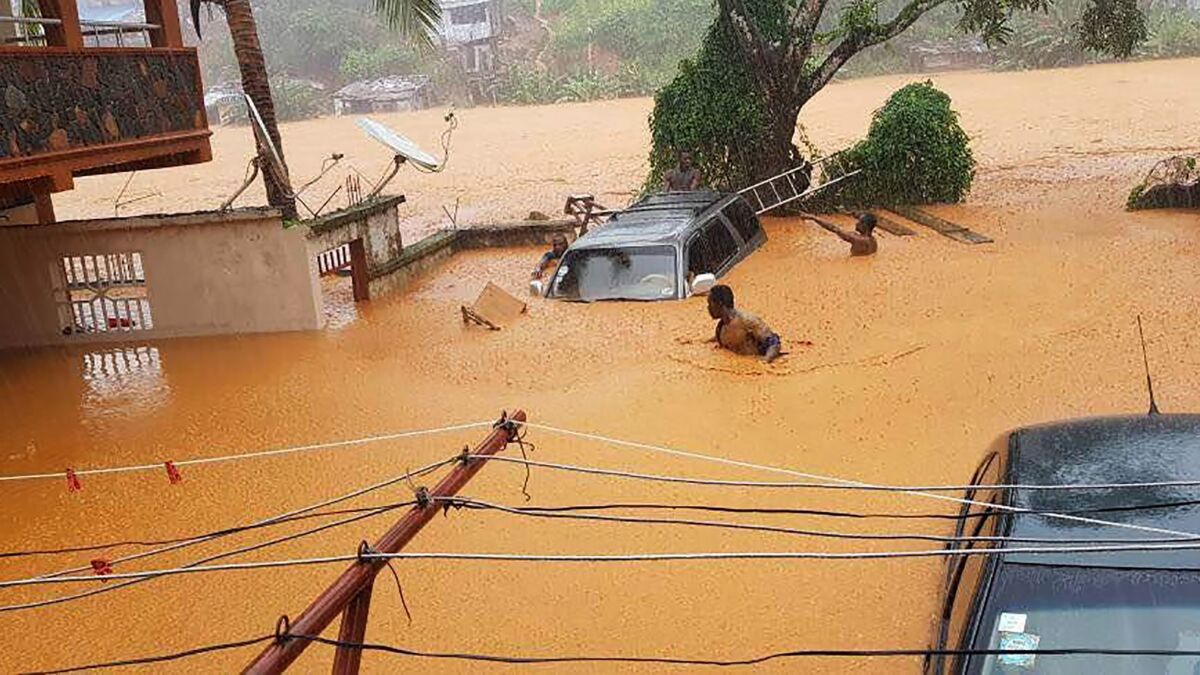 A mountain of needs
A massive relief effort is underway, with the primary focus on the hardest hit areas, Jalloh said. But other communities that were less affected by the mudslide but were still inundated with water, such as the densely populated slum community of Kroo Bay, were still in dire need of help, she said.
Many roads in the mudslide zone remain impassable, getting food is tough, and structures — many of them shanties that once provided shelter in the port city of around 1 million people — are now buried in the muck-covered landscape.
The government had initially decided to house displaced residents with host families whose homes remained intact, but that proved to be impractical, said Zynab Kamara, emergency response manager in Sierra Leone for the international charity ActionAid.
"Most people are struggling with livelihoods right now … so to put more people into a family that's already crowded has its own dynamics and its implications," Kamara said.
Tent camps have since been erected to temporarily house the displaced, many of whom initially sought refuge in a schools, mosques, churches and community centers, as well as with friends and family.
Lack of access to potable water is great concern, aid workers said.
"The floods affected the water infrastructure and contaminated existing water sources," said Phebeans Oriaro Weya, Oxfam's acting country director for Sierra Leone.
The World Health Organization warned that residents of affected areas were particularly vulnerable to outbreaks of pre-existing infectious diseases, such as malaria, typhoid and cholera. The last major cholera outbreak in Sierra Leone was in 2012, according to WHO.
The international health agency said it was working with local health authorities to distribute cholera response kits, including tools used to quickly test for the disease. On Tuesday, the agency confirmed cholera vaccines from the global stockpile were being shipped to Sierra Leone, providing half a million people with access to the life-saving preparation in the coming weeks.
Weya said Oxfam was working with partners, including Save the Children, Concern Worldwide and Action Against Hunger, to provide drinking water to hundreds of those in need, including supplying bottled water and trucking water to communities.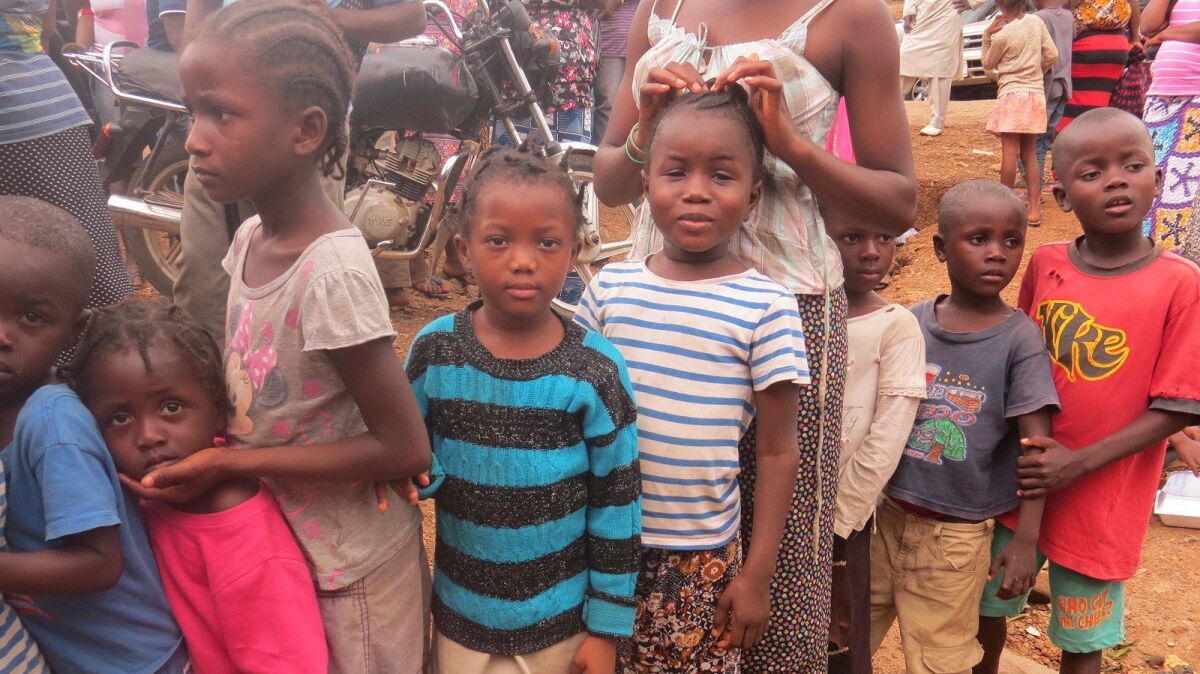 A hygiene awareness campaign was launched and community volunteers recruited to spread the word about not drinking tap or well water, said Kamara of ActionAid, which has been distributing food, water, clothing and hygiene kits to those affected by the disaster.
Along with the hundreds of homes lost in the sludge were people's livelihoods — their small businesses and jobs.
Now "they have nothing to support their families," Weya said. "They cannot afford the basic necessities of life. While we're focusing on the short-term necessity of keeping them alive, we also need to think about the interim, and how to help them restart their lives."
The lingering trauma
As the reality of the scope of the disaster sets in, so does the enduring stress of the ordeal.
"In general Sierra Leoneans are very strong people, but it's not easy," said Kamara of ActionAid. "Some of them who were affected were just barely picking up after the Ebola crisis. Even if they didn't contract the virus, every single person's livelihood got affected. So some people were barely just grappling and now this has happened."
The United Nations children's agency is providing immediate trauma counseling and therapy and psycho-social support to families and children in communities struck by the mudslide.
But Jalloh, of Save the Children, said she worried that the perception that Sierra Leoneans are tough and hardy would lead to less attention being paid to providing much-needed long-term psychiatric and social services.
"There is this overestimation that we are resilient," Jalloh said, noting that years of persistent trauma had taken their toll, especially on the nation's most vulnerable, such as children. "We understand that we are strong, but we also need to understand we have a breaking point. "
Said Kamara: "The scars of disasters such as this are long term."
For more on global development news, see our Global Development Watch page, and follow me @AMSimmons1 on Twitter
Must-read stories from the L.A. Times
Get the day's top news with our Today's Headlines newsletter, sent every weekday morning.
You may occasionally receive promotional content from the Los Angeles Times.