North Korea releases American student reportedly in coma as Dennis Rodman returns to the reclusive nation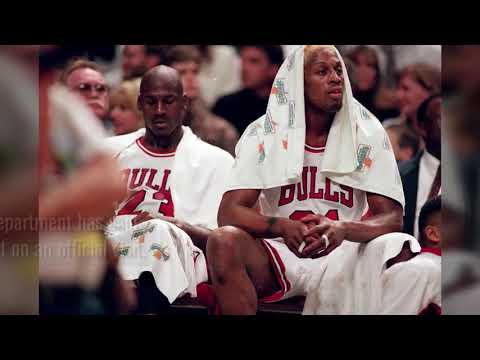 Rodman has an unusual relationship with North Korea's young leader, Kim Jong Un. (June 13, 2017) (Sign up for our free video newsletter here http://bit.ly/2n6VKPR)
Reporting from BEIJING —
It was supposed to be just a short trip and tour of North Korea for Otto Warmbier.
His journey came through Young Pioneer Tours, a group that specializes in trips to places considered difficult to access because of political or economic strife, and its slogan is "Budget tours to destinations your mother wants you to stay away from."
Warmbier's visit turned into a year-and-a-half nightmare. The college student received a 15-year prison sentence for what the communist country called a crime against the state. In reality, he admitted, he tried to steal a banner from a hotel. Warmbier was sentenced in March 2016, about three months after his arrest.
On Tuesday, finally came news that the 23-year-old had been released and late that night had arrived in his native Ohio. But in a statement to the Associated Press, his parents disclosed that their son has been in a coma since his sentencing. They also revealed they learned of his medical condition last week.
"We want the world to know how we and our son have been brutalized and terrorized by the pariah regime," Fred and Cindy Warmbier said. "We are so grateful that he will finally be with people who love him."
The news of the release also came amid a bizarre coincidence: the arrival of former basketball star Dennis Rodman, who had landed in North Korea on Tuesday.
Rodman had tweeted a link with a photo of himself holding a ticket for Air Koryo, North Korea's state-owned airline, and wrote, "I'm back." It quickly fueled speculation that Rodman had helped secure Warmbier's release, given Rodman's previous trips to the reclusive nation and his public support for President Trump.
But State Department spokeswoman Heather Nauert denied Rodman had anything to do with it, and when asked about his trip there, she said, "We strongly, strongly suggest Americans not travel to North Korea."
Warmbier's release came amid some of the most protracted tensions between the United States and North Korea in years. North Korea recently arrested another American and is testing missiles on a regular basis. U.S. Defense Secretary James N. Mattis declared Monday that North Korea's advancing nuclear weapons program was the "most urgent" threat to national security.
"I know the Trump administration has been trying halfheartedly to start a dialogue with the North Koreans," said Joel Wit, a veteran of previous back-channel dialogues with North Korea.
Warmbier's ordeal has spanned two administrations, and his parents have pleaded with both to try to secure their son's release. Josh Earnest, President Obama's press secretary, said at the time of Warmbier's conviction that it was "increasingly clear that the North Korean government seeks to use these U.S. citizens as pawns to pursue a political agenda."
It was unclear what North Korea's motive was behind Warmbier's release.
The University of Virginia student had been in his third year of studies at the school and would've been on track to graduate in May this year. A professor at the university's school of commerce, Jeremy Marcel, told local television station WLWT-5 that Warmbier was "a very intelligent, wonderful young man."
The university put out a statement Tuesday expressing relief about Warmbier's release and said, "The UVA family will continue to keep the Warmbiers in our thoughts and prayers as Otto returns to the United States."
Warmbier grew up in the Cincinnati area and was the salutatorian of the 2013 graduating class at Wyoming High School, according to a WLWT-5 report.
"We are heartened to hear of reports of the release of Otto Warmbier. Otto and his entire family are in our thoughts," Wyoming City Schools District said in a statement.
Among the tour offerings by Young Pioneer Tours are ski trips to Iran, an "extreme Chernobyl Tour" and a journey into Chechyna.
A spokesman for the group replied via auto-mail return that he was on a tour and in a location with limited email and wouldn't return until the end of the month.
Warmbier's ordeal became widely known in March 2016 when he tearfully confessed — though probably coerced — to stealing the banner in the hotel.
"I've made the worst mistake of my life," he said in televised remarks. "I apologize to each and every one of the millions of the Korean people."
His parents made public pleas to keep Warmbier's name in the public eye throughout their son's imprisonment and last year urged President-elect Trump to help their son come home.
In April in an interview on Fox News, they said they had met with Obama's secretary of State, John F. Kerry, whom they described as "exasperated" with North Korea. But they said they received little help in getting their son released.
But when TV news host Tucker Carlson asked whether President Trump's administration had been more helpful, Fred Warmbier said nobody from the new government reached out to them.
However, an administration official said that Secretary of State Rex Tillerson had begun briefing the president on Warmbier's case in February and that the president directed Tillerson to attempt to secure the release of Americans held in North Korea. The official spoke on the condition of anonymity to describe internal deliberations about Warmbier's case.
By May, a State Department special representative for North Korea policy met high-level representatives from the North Korean Ministry of Foreign Affairs in Oslo, and they agreed that the Swedish Embassy in Pyongyang, the North Korean capital, would be authorized to pay a consular visit to all four detainees.
This month, State Department Special Representative Joseph Yun met in New York City with North Korea's ambassador to the United Nations. That's when U.S. officials first learned Warmbier was in a coma.
Between June 6 and 11, Tillerson told Yun to prepare to travel to North Korea with the intent of bringing Warmbier back to the United States. The State Department got a medical team and plane while North Korea was told a delegation would travel to Pyongyang.
Administration officials said Monday was first time the United States was able to confirm Warmbier's status after he was sentenced, and the official said Yun immediately demanded the North Koreans release Warmbier on humanitarian grounds. He will eventually head to Ohio, where he will be reunited with his family.
Times staff writers Barbara Demick and Tracy Wilkinson contributed to this report.
Meyers is a special correspondent.
Twitter: @davemontero
ALSO
Dennis Rodman talks North Korean diplomacy before an audience of cadets at West Point
Dennis Rodman's North Korea exploits inspire comedy film
Trump tweeted that China is 'trying hard' to handle North Korea. That's a generous way of looking at it
---
UPDATES:
8:51 p.m.: This article was updated with the news that Warmbier had arrived in Ohio.
11:40 a.m.: This article was updated with a statement from Otto Warmbier's parents.
9:25 a.m.: This article was updated with information about the release of Otto Warmbier from North Korea.
This article was originally published at 1 a.m.
Sign up for Essential California for the L.A. Times biggest news, features and recommendations in your inbox six days a week.
You may occasionally receive promotional content from the Los Angeles Times.