France is about to hold a crucial election. Here's everything you need to know
France will hold its presidential election on Sunday, with an unprecedented 11 candidates vying for the job.
The vote is being closely watched around the world, but particularly in Europe, as some of the candidates are strong advocates of breaking away from the European Union and pushing a nationalist agenda. Here's a look at the top candidates. Polls open at 8 a.m. and close at 8 p.m. The vote will be done in two rounds.
---
THE TOP CANDIDATES
Center: Emmanuel Macron, 39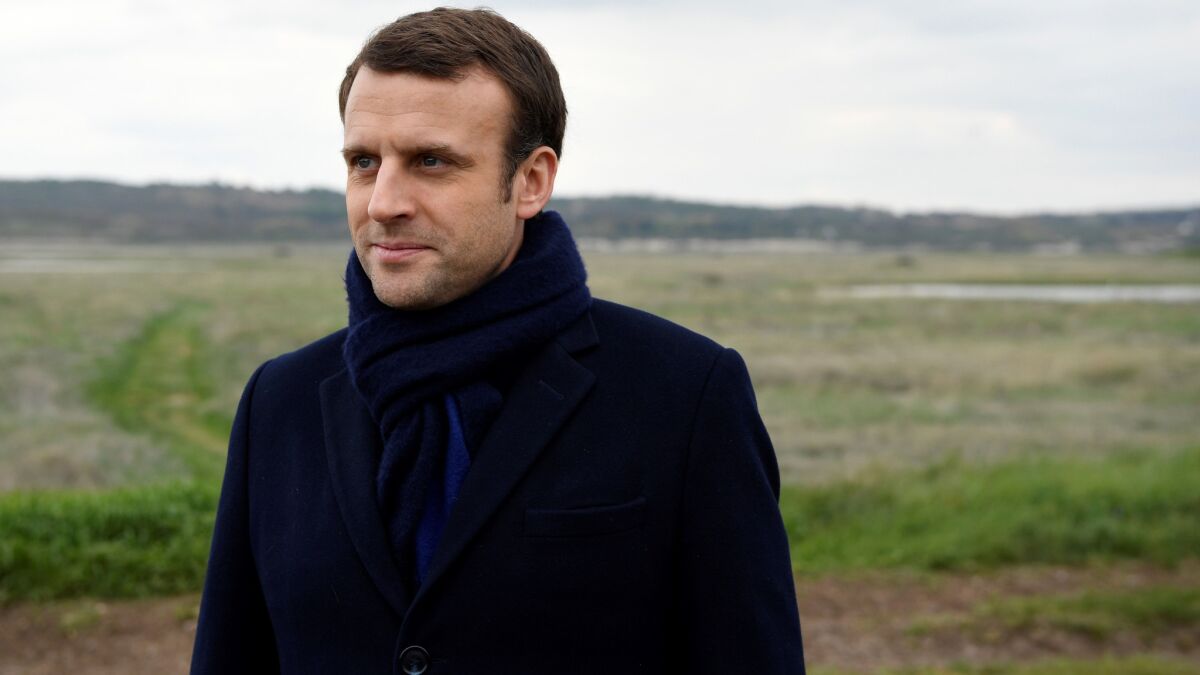 Macron is a graduate of the elite Sciences Po university and the National School of Administration, a hothouse for France's political class, and a Rothschild banker.
Never held an elected post but was economy minister in President Francois Hollande's socialist administration.
Economically liberal and pro-business but also progressive on social issues.
Running on a "not Right-not Left" platform.
Opinion polls: 23%
French candidates condemn terrorism as officials identify gunman in Paris shooting »
Far right: Marine Le Pen, 48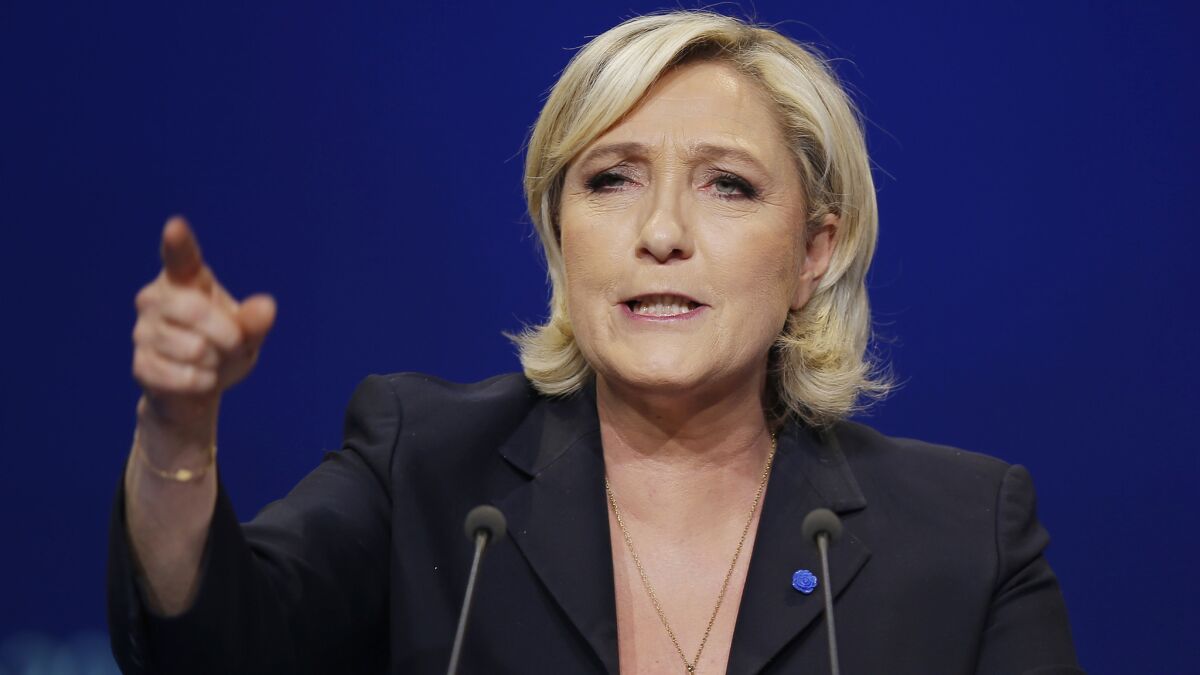 Le Pen is the youngest daughter of Jean-Marie Le Pen, founder of the far-right National Front.
She took control of the party in 2011 and set about "de-demonizing" it to shed its anti-Semitic, racist image.
Le Pen wants to halt immigration, close France's borders, pull the country out of the European Union and the euro and give French nationals priority for jobs, housing and social security benefits.
She is tough on law and order and clamping down on Islamic fundamentalism. She's under official investigation for misuse of EU funds.
Opinion polls: 23%
Far left: Jean-Luc Melenchon, 65
Melenchon is a former Trotskyist student activist and was socialist union education minister from 2000-2002.
His Unbowed France movement has the backing of the Communist Party.
His anti-capitalist, anti-globalization program includes shortening the workweek, lowering the retirement age and setting an income tax rate of 90% for high earners.
He also wants to end transatlantic treaty negotiations and "renegotiate" France's treaties with the European Union.
He has gone from little hope of succeeding in the election to challenging Francois Fillon for third place.
Opinion polls: 19.5%
Conservative right: Francois Fillon, 63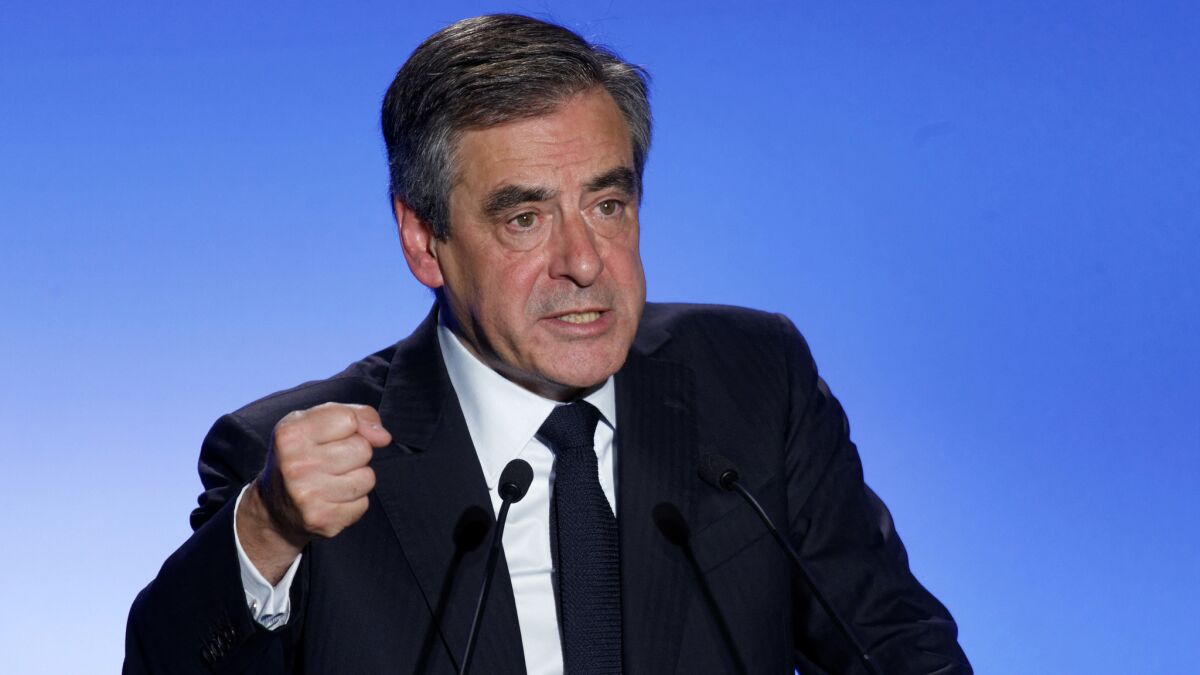 Fillon is a former prime minister in former President Nicolas Sarkozy's conservative right government.
He is a traditionalist Catholic who has promised reforms that include slashing hundreds of thousands of public sector jobs, tax cuts and a loosening of labor laws as well as increasing the retirement age.
In January, he was a favorite but then he was hit by a "fake jobs" investigation involving his British-born wife, Penelope.
Opinion polls: 19%
Socialist: Benoit Hamon, 49
Hamon is a former Socialist government minister and left-wing rebel who left Hollande's administration because it was too "social democratic."
Hamon's most important proposal is a universal basic income. He has the support of France's ecology party.
Hamon rose to 17% in the polls after being selected as the Socialist Party candidate in January, but has plunged as Melenchon has risen.
Opinion polls: 8%
THE SECOND ROUND
Scenarios of the second round of voting to be held on May 7, according to an Elabe poll conducted on April 13.
Macron would win against any of the other second round candidates.
Le Pen would lose against any of the other second round candidates.
Melenchon would win against Le Pen and Fillon but lose to Macron.
Fillon would win against Le Pen, but lose to Macron and Melenchon.
---
Must-read stories from the L.A. Times
Get the day's top news with our Today's Headlines newsletter, sent every weekday morning.
You may occasionally receive promotional content from the Los Angeles Times.