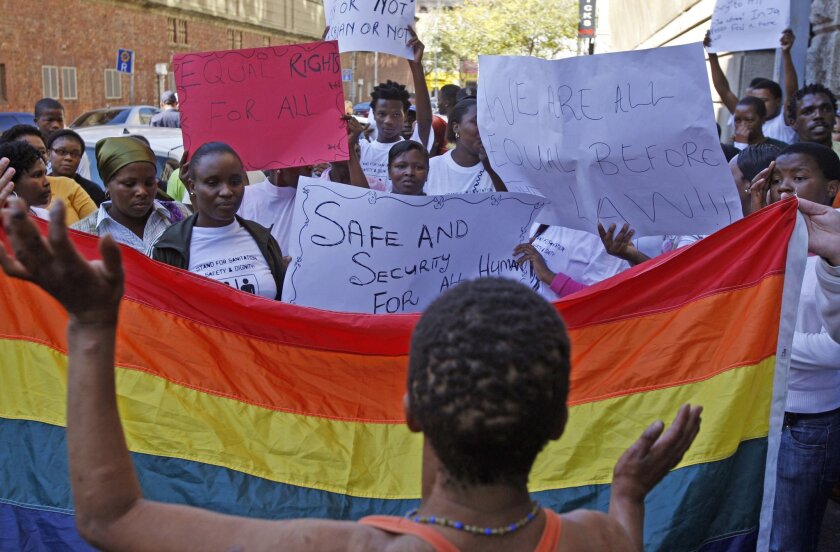 In Syria, Libya and Iraq, men accused of homosexuality have been stoned to death, shot in the head and thrown off high buildings, according to human rights activists.
In some countries of sub-Saharan Africa and Latin America, lesbians and transgender persons face high rates of violence and rape. And in Bangladesh last month, two gay rights activists were hacked to death in the capital, Dhaka.
Still, Randy Berry, the first U.S. special envoy for the human rights of lesbian, gay, bisexual, transgender and intersex persons, remains hopeful.
In the job for a year, Berry says his position -- to which he was appointed by Secretary of State John F. Kerry -- was "born out of a deep concern about the continuing levels of discrimination and violence against members of the LGBTI community."
NEWSLETTER: Get the day's top headlines from Times Editor Davan Maharaj >>
The post has provided an opportunity for the U.S. government to elevate the conversation with members of other governments, civil society and the private sector "about the importance that we place on a level playing field with equal dignity and rights under the law."
Berry's title originally covered only LGBT persons but was recently expanded to include "intersex" individuals -- those born with "a reproductive or sexual anatomy that doesn't seem to fit the typical definitions of female or male," according to a definition from the Intersex Society of North America.
Over the last 12 months, Berry has traveled to 42 countries around the world, including Jamaica, Turkey, Uganda, Indonesia, Bosnia, Kosovo, Israel and the Holy See. In a recent interview, Berry reflected on progress as well as challenges that remain.
The interview has been edited for length and clarity.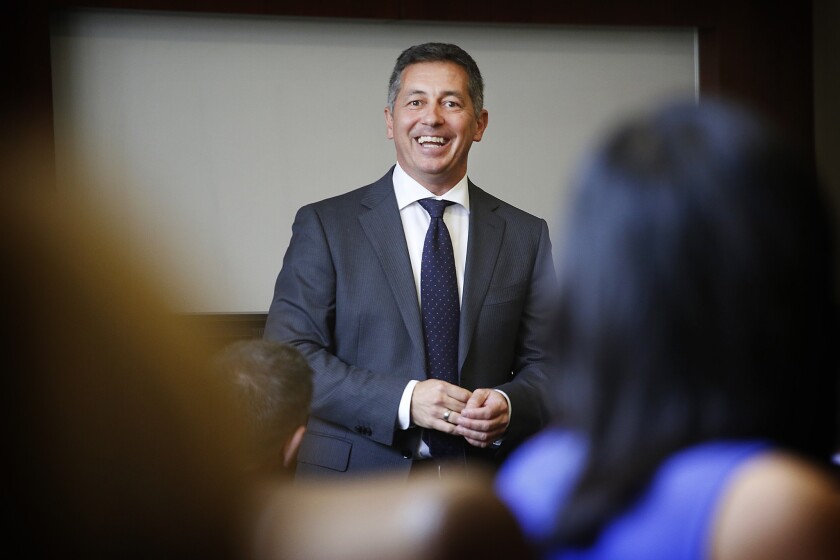 In general, how would you characterize the status of LGBTI individuals around the world?
After all of these travels and engagement and all that I learned over the last year, I am more hopeful than ever … because I see a remarkable number of innovations, points of leadership around the world that have nothing to do with anything that we're doing.
I think what we're seeing is a global movement that is happening because innovations have been realized in other places. I think there is more to be positive about in the global situation than there is to be negative about.
I don't want to give any kind of impression that I don't think there are grave challenges. I am deeply concerned in those countries that are leveling the harshest types of punishment against members of the community right now.
And which countries would those be?
I would say anywhere where there is an active enforcement of criminalization statures on the books.
A lot of times there is an over-focus on Africa. Clearly, this is an area where there are a lot of challenges for members of the community in a number of countries. But I think that [focusing on Africa] is a little too simplistic in terms of the realities.
Some of the greatest civil society innovation and really interesting leadership I've seen come from African civil society workers, who are having decent, productive, quiet conversations with leaders in government. There are things happening that may not percolate to the level of broad attention, but I think there are seeds of hope in a lot of these places.
In a global sense, we see that nearly 80 countries have some sort of criminalization statute on the books. Most of them don't enforce them. My area of concern is principally on those that both criminalize and then actively prosecute, which draws that down to a much smaller number.
For those that don't actively enforce, or have said they won't enforce, then let's move ahead. Let's move forward with decriminalization. Mozambique did it last year. The government of the Seychelles has announced plans to do it. The Bahamas moved with decriminalization. These are not impossible tasks.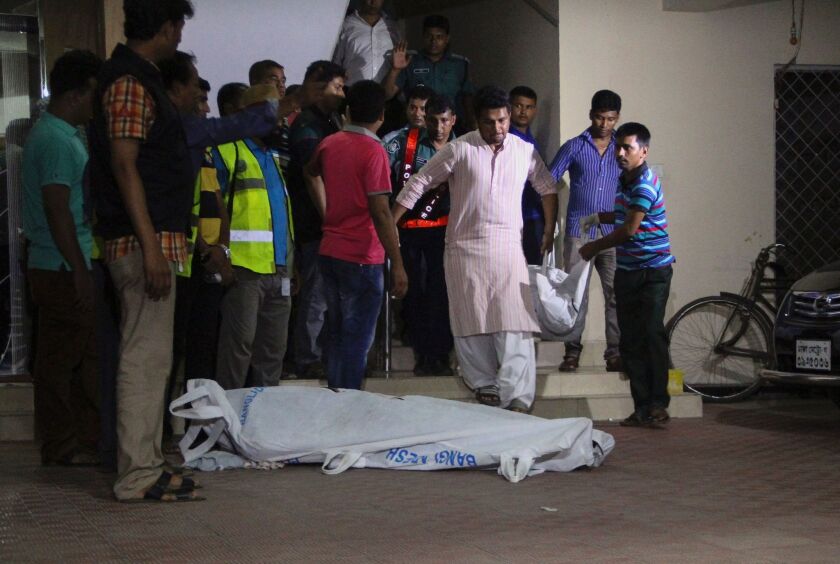 What are the key challenges when you arrive in a country and have to speak to government officials? And what's your strategy?
The greatest single global challenge is one of ignorance, which is daunting. But ignorance can be addressed through education and visibility and awareness.
So I think it's important to start out from a basis of making sure that our interlocutors understand that we are talking about an issue of identity, because so often it is perceived that what we're talking about is ascribing human rights values to a behavior, which is not the discussion at all.
You mentioned that there are those who argue that if you remove criminalization then suddenly everyone will become gay.
That's an issue of ignorance and we can work with that. But it requires a degree of visibility. It requires providing an alternate narrative to those who would promote that.
Once you get some traction on this reality, that we're talking about an issue of identity, to then talk about the issue of violence and discrimination as it pertains to that.
If you can establish that connection between sexual orientation [and] gender identity, with gender, with race and say, 'Well, these are all characteristics that are inborn to a person,' is discrimination and violence ever warranted? Is that a cultural value of this society? And of course it's not.
But it requires people to start looking at those intra-connected issues to realize that discrimination is discrimination is discrimination, regardless of the basis.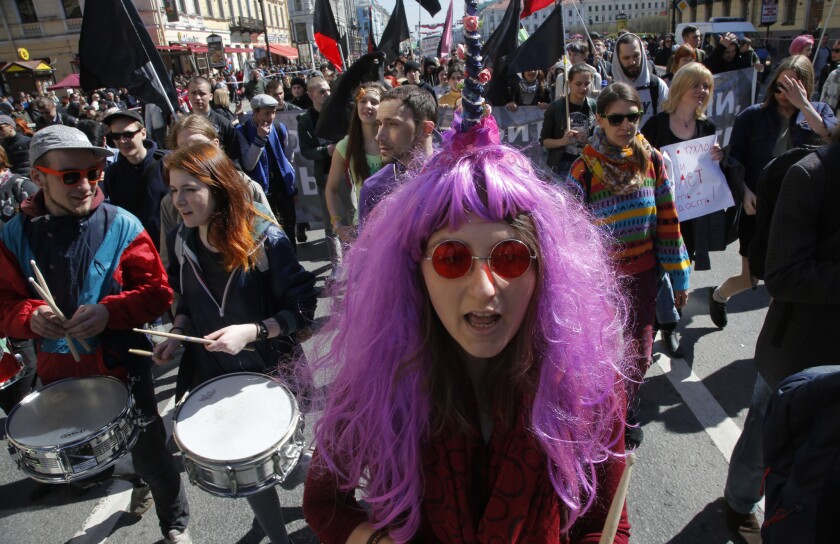 One of my strategies oftentimes in places where you don't have folks who are out or visible, is generally, in any public comment [to] make it clear that I am gay myself and I'm in a senior position with the full trust and confident of the president of the United States.
It provides an alternate narrative, because in places where gays, lesbians, transgender, bisexual and intersex people have been forced to the margins of society, you have this presumption that they're on the margins of society because that's the nature of being LGBTI, when it's actually the nature of discrimination.
Does the U.S. government think about imposing sanctions, or travel bans, on officials that commit violations against LGBTI peoples? How does the U.S. use its leverage?
I put a primary focus on using our convening authority to have a conversation, because I think there are certain types of compliance and behavior that you can force, but at the end of the day, what we really want to keep our focus on is long-term change. And you can't achieve that through force. You've got to achieve that through education, through conversation, through exposure to the ideas.
What I think is not necessarily wise is to assume that we can engage on the same basis everywhere.
In each case we need to take a look at the level and nature of our engagement and you have to take cultural, religious, traditional values in hand. You don't have to agree with them, you just have to know the nature of the opposition you're dealing with and then chart out the best way forward. I'm not a huge fan of punitive measures, because I think if we engage early enough and clearly enough we can steer off some of the worst outcomes in most places.
How do you respond to criticism that the U.S. hasn't gotten its own house in order with regards to LGBTI affairs, while its trying to tell other countries what to do?
By saying that's a completely valid observation. We don't have our house in order.
But what I think is important is that we remain honest and transparent about what this path has looked like for the United States and the fact that we're still walking on it. But I don't think that should stop us from engaging in this conversation of what a process of leadership can look like. Change doesn't happen overnight.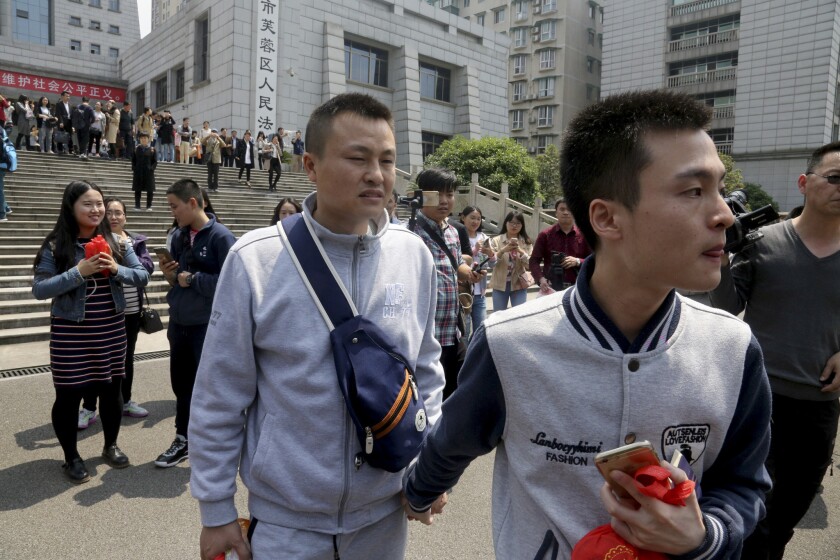 What have been your biggest accomplishments?
I think we've seen a number of successes. For example, we have seen renewed leadership in a number of countries calling for decriminalization, or beginning conversations in public space.
There's been an interesting debate that have opened up in Jamaica, for example, where media particularly in the last couple of years has really taken on a much more active role in reporting more sensitively and objectively on this issue--where there had been a tendency to sensationalize or make LGBT people into two-dimensional characters. The leading newspaper on the island has called for decriminalization to occur. Can you mark that as a success? I don't know. But it's a big step forward.
Also, we have seen the emergence of new voices on this, which we have very much encouraged. Take a look at what's happening in Latin America. Take a look at what's happening in a country like Malta -- which is very traditional, heavily Catholic -- where you couldn't get a divorce in 2011. It moved to passing a civil unions bill in 2013, following it up just a few months later with the world's most comprehensive gender identity law.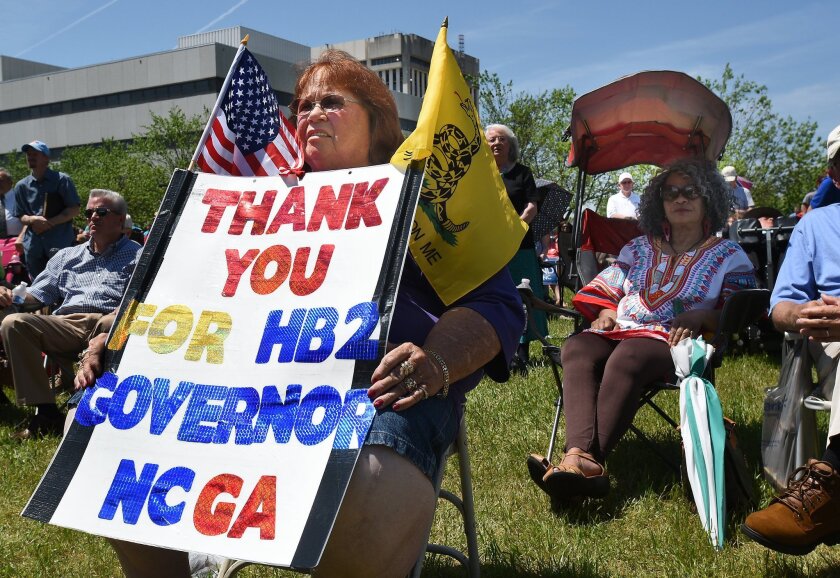 What's your priority going forward?
Going forward there are a lot of issues we're going to work on, but three principal goals.
One is to reinforce our global alliances on this. There are a number of countries [that] have looked at internal and domestic regulation and law, that have taken significant steps. I think we're going to see this emerge much more as a global story -- leadership from Asia, from Taiwan, who have made great strides; from Japan, from Vietnam, which has a remarkable process of change ongoing. Five years from now, I think you're going to see a very different leadership structure globally on these issues.
Two, we're going to continue our work with the business community. I believe there is great utility in having this conversation in economic terms, not as a punitive or threatening measure, but simply to say that in the U.S. we have learned in a difficult process that this has everything to do with economies and vitality and embracing diversity, which pays. Companies have the ability to have those conservations with governments…to simply say that we know this improves your economy, to be inclusive, so why wouldn't you do it.
Number three -- one area of deep concern I have after travelling so much -- is to see the persisting levels of violence, especially against members of the transgender community.
The levels of violence against the transgender community spiked last year. So we are going to be using our space and our programming to address issues of violence more broadly, but with a particular focus on transgender issues.
For more news on global sustainability, go to our Global Development Watch page.
And follow me on Twitter: @AMSimmons1
ALSO
This is how serious India's drought has gotten
A North Korean farm may not be what it appears
Q&A: Customs and Border Protection chief discusses new era of transparency
---