Global leaders are flocking to Dubai this weekend for an annual gathering that will chew over the challenges facing governments in a time of lurching change.
What are the aspirations of Arab youth? How can government harness innovations in science and technology? What will make the world more prosperous and happier?
All those are on the agenda of the annual World Government Summit, which convenes Sunday — apparently without official U.S. representation — and takes place against a backdrop of global fears of terrorism, a continuing refugee crisis and a surge in populism that is partly a response to those two problems.
Such meetings are often no more than talkfests, and it's not clear whether any concrete agreements will emerge from Dubai.
The three-day gathering hosted by the government of the United Arab Emirates was expected to include more than 4,000 regional and global participants, including heads of state, scholars, scientists, entrepreneurs and experts in finance and public policy, according to information published by organizers of the event.
Japanese Prime Minister Shinzō Abe, fresh from a scheduled meeting in Florida on Friday with President Trump, is slated to give a keynote speech.
Last year, President Obama addressed the summit, underscoring in a video uplink the need for governments to "truly invest in their citizens, their education, skills, and health."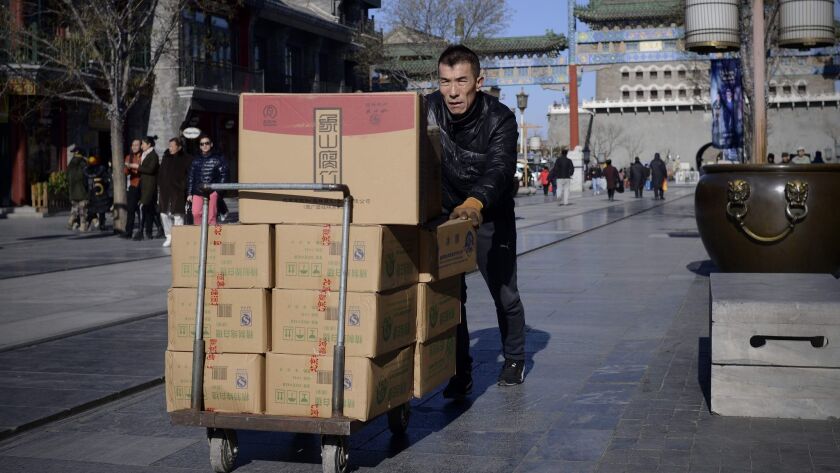 The White House press office would not say whether the Trump administration would send a representative this year, or had plans for remote participation. A State Department official, speaking on customary background, said the department "had been interested in sending a qualified speaker" but a family emergency prevented the unidentified speaker from attending. There was no alternate "at this moment," the official said.
Discussions at the summit are to focus on challenges and opportunities for the global economy, innovations in science and technology, and the future of healthcare and education, among other topics relating to sustainable development, organizers said.
Representatives of the Organization for Economic Cooperation and Development, which has been a strategic partner of the World Government Summit since its inaugural meeting in 2013, said the group would deliver the message that good governance fosters "inclusive" economic growth.
In an email, Rolf Alter, OECD's director of public governance and territorial development, said his organization would push innovations in governance and improvements in transparency.
The gathering comes at a time of deep uncertainty in many countries.
A poll of 552 Eisenhower Fellows conducted in December and published earlier this month found that fewer than one-quarter of the global fellows from more than 71 countries believe their country is headed in the right direction. Fewer than half said they trusted the government, media and financial institutions, the poll showed.
Fellows hail from all professional fields, and represent private, public and nonprofit sectors.
"From the U.S on out there, there is growing lack of trust in government," said John Della Volpe, an Eisenhower Fellow and director of polling at Harvard Kennedy School's Institute of Politics. "There is a message and understanding that government by itself cannot meet the challenges facing the world."
The fellows, who are part of an international leaders exchange program named for President Eisenhower, said growing economic inequality was a major reason for the pessimism, according to Della Volpe.
"There is a sense that too many are being left behind and institutions aren't as trustworthy as they should be in paving the way for access to all members of societies," he said.
Jeffrey Sachs, director of the center for sustainable development at Columbia University's Earth Institute and a senior advisor to the United Nations, said that lack of trust in government can have profound implications for society.
"When people mistrust their government, which is a fairly widespread condition around the world, including in the United States, the levels of life satisfaction are really reduced," he said. "Whatever else government does it should be honest in how it does it."
For more on global development news, see our Global Development Watch page, and follow me @AMSimmons1 on Twitter
ALSO
The practice of female genital mutilation appears to be on the decline in many countries, surveys show
We don't know exactly what 'extreme vetting' will look like, but screening for refugees is already pretty tough
Can a group of idealistic young graduates succeed in Nigerian farming, when so many others have failed?
---