Global Development: Britain's royal family is ready for its first same-sex marriage — even as some straight Britons opt out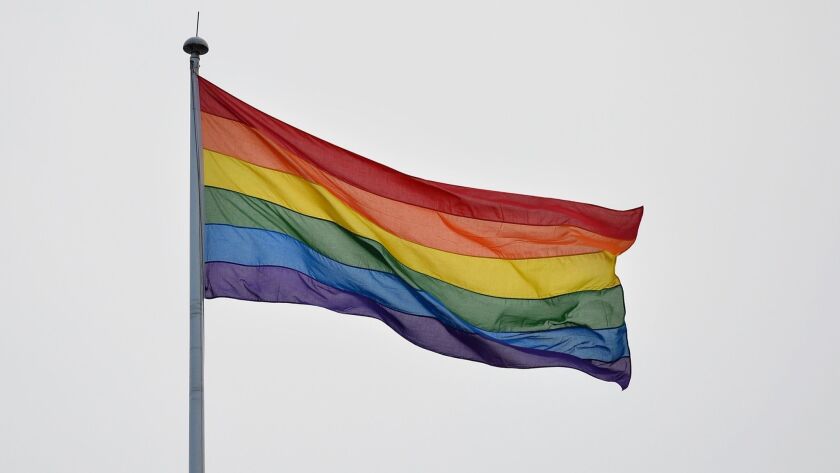 Reporting from London —
In Britain, heterosexual couples are now fighting for the right to not wed, while same-sex partners are embracing the age-old institution of marriage.
In the space of a few weeks, two events have taken place that have come to symbolize how much society's attitude has shifted when it comes to the importance of saying "I do" — or "I don't."
On June 27, a heterosexual couple from London won their legal bid to enter into a civil partnership instead of a marriage. Rebecca Steinfeld, 37, and Charles Keidan, 41, argued that marriage was a staid institution that had "treated women as property for centuries" and was therefore not compatible with their relationship.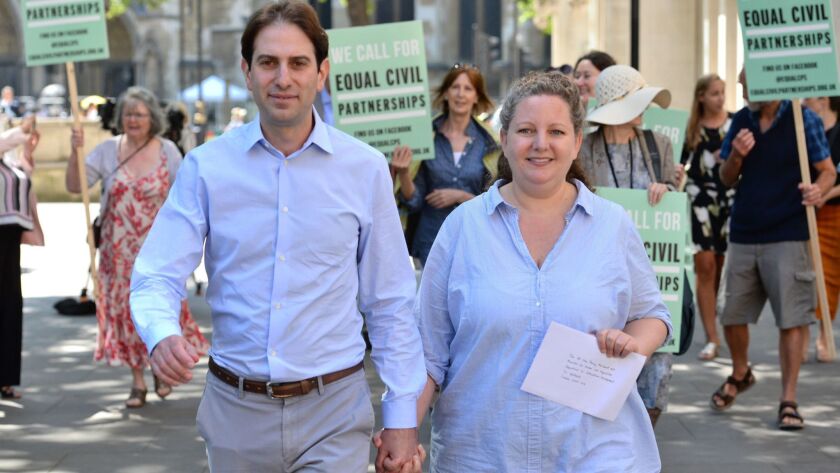 They took their case to the Supreme Court, saying that they should be offered the option to enter into a civil partnership — which provides legal protections in terms of tax, inheritance and pensions — just as same-sex couples have been allowed.
A few days earlier, an equally important and historic event became public — Queen Elizabeth II's distant cousin, who is openly gay, announced he was to wed his partner this summer.
It will be the first same-sex marriage in the extended British royal family.
"It's symbolic," said royal commentator Richard Fitzwilliams. "The royals were in a form of straitjacket before about who they could marry. And there was a stigma for years and years in British society [about being gay]. This wedding also shows that the royal family is not immovable."
Lord Ivar Mountbatten, the great-great-great-grandson of Queen Victoria and great-nephew of Earl Mountbatten, who was killed by the IRA, has said that he will tie the knot with James Coyle in an intimate ceremony on his country estate in Devon.
His ex-wife, Penny Mountbatten, whom he married in 1994 and with whom he has three children, will give him away during the ceremony.
Speaking in an extended interview with Britain's Daily Mail newspaper, Mountbatten said that his lifelong friend Prince Edward — Queen Elizabeth's youngest child — is unable to attend the wedding, but that he and his wife, Sophie, Countess of Wessex, "adore" his husband-to-be.
This wedding announcement, of course, comes soon after another historic royal betrothal.
Prince Harry, the queen's grandson, and Meghan Markle married in a lavish ceremony in Windsor Castle in May. The couple is now known as the Duke and Duchess of Sussex.
Markle's acceptance into the royal family was unique and highly significant in its own way. She is biracial, a divorcee, a former actress and an American citizen — any one of which would once have disqualified her from marrying a prince.
"We really have had a sea change in society in the last couple of decades and also attitudes have changed towards not labels, but what makes people happy," Fitzwilliams said. "That's the litmus test of a society."
But while Mountbatten's union may be a first, it has caused fewer headlines in Britain than Steinfeld and Keidan's Supreme Court ruling.
Same-sex partners — and only same-sex partners — have been able to enter into civil partnerships since 2004. Same-sex marriage came into force in most parts of the country in 2014.
The younger generation of royals — Prince William, Prince Harry and their wives — have spoken out in support of LGBTQ rights, and the majority of the country is supportive of the idea.
Meanwhile the fight to secure civil partnership rights for heterosexual couples has been dragging on for years.
Steinfeld and Keidan first launched their legal challenge in 2014, and there is still no obligation for the government to turn this Supreme Court ruling into law.
Speaking after the decision was announced, Steinfeld said she wanted to see the government "do the right thing" and make civil partnerships available to all.
"We are feeling elated," she told reporters. "But at the same time we are feeling frustrated the government has wasted taxpayers' money in fighting what the judges' have called a blatant inequality."
Boyle is a special correspondent.
---
Must-read stories from the L.A. Times
Get the day's top news with our Today's Headlines newsletter, sent every weekday morning.
You may occasionally receive promotional content from the Los Angeles Times.