Charles Aznavour, beloved French crooner and actor, dies at 94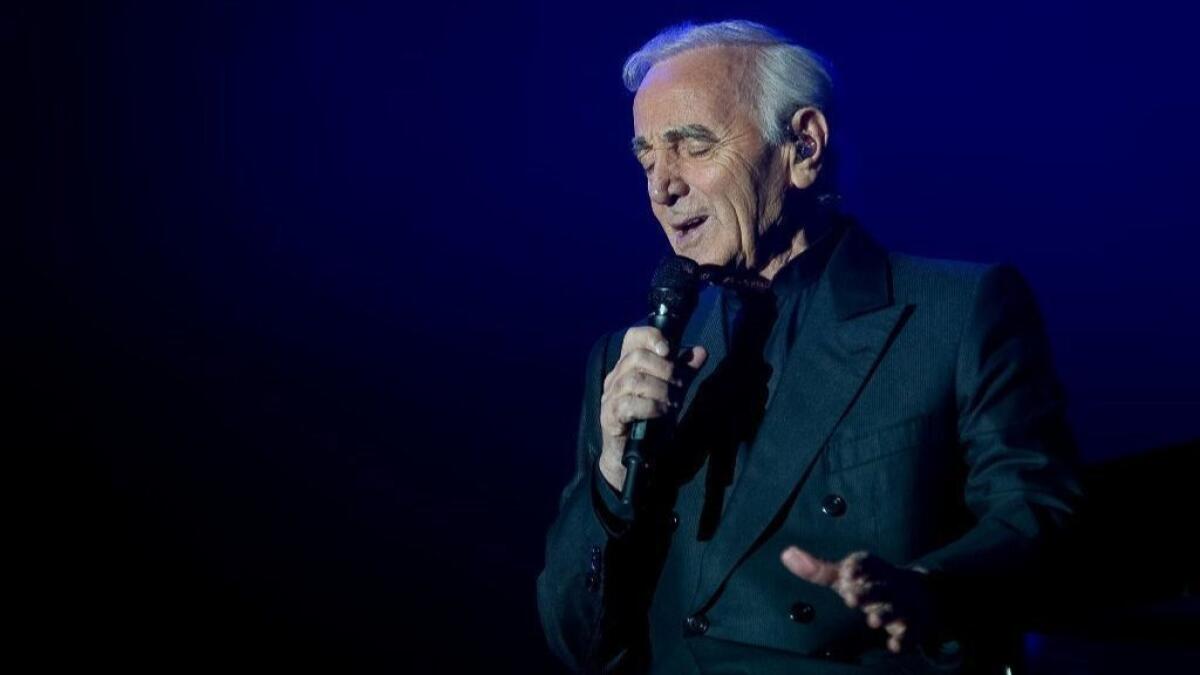 Reporting from PARIS —
Charles Aznavour's start in showbiz was unpromising: He was small, measuring just 5-foot-3; made nervous gestures on stage; and was told by voice coaches that he had no charisma and could not sing.
Aznavour sang anyway. A young protegé of the legendary Edith Piaf, for whom he was a warm-up act at Paris' Moulin Rouge, he went on to such global acclaim that his fans deemed him France's Frank Sinatra.
On Monday, after a career spanning more than eight decades, the French-Armenian singer died, at age 94, at his home in Provence in southeast France. The news brought an outpouring of grief and tributes across France.
President Emmanuel Macron tweeted: "Charles Aznavour was profoundly French, deeply attached to his Armenian roots and recognized throughout the world. He has accompanied the joys and sorrows of three generations. His masterpieces, the tone of his voice, his unique radiance will long survive him."
Former French leader François Hollande also weighed in, tweeting: "From Yerevan to Paris he sang for love and liberty in all cities of the world. Aznavour has just said adieu, but for us he will always be on stage."
Aznavour was born in Paris to Armenian immigrants in 1924. At 9, he had roles in a Paris stage play and a film and left school early to begin a career dancing and singing.
During the Nazi occupation of France in World War II, the Aznavour family hid Jews and others facing persecution from the Gestapo, actions that in 2017 prompted Israeli President Reuven Rivlin to present Aznavour and his older sister, Aïda, with the Raoul Wallenberg Award for their wartime activities.
Aznavour recorded more than 1,200 songs in eight languages and sold more than 180 million records. His lyrics were mostly about love, but also about marriage and — ahead of his time — homosexuality and men showing their emotions.
He performed around the world, including at New York City's Carnegie Hall, and penned songs interpreted by Fred Astaire, Frank Sinatra, Bing Crosby, Ray Charles, Liza Minnelli, Elton John and Bob Dylan, among many others.
In 1998, CNN named him the Entertainer of the Century, beating out Dylan and Elvis Presley. In August 2017, he was awarded the 2,618th star on Hollywood's Walk of Fame.
He also appeared in more than 60 films, most notably in François Truffaut's "Tirez sur le Pianiste" ("Shoot the Piano Player") released in 1960, which shot him to international fame. He also had starring roles in 1974's "And Then There Were None" (better known as "Ten Little Indians") and "1979's "The Tin Drum," which won the Academy Award for best foreign-language film.
His support for Armenia was another constant in his long life: He raised money after the devastating 1988 Armenian earthquake and campaigned for the 1915 massacre of Armenians under the Ottoman Empire to be formally declared a genocide, a move that Turkey vehemently opposed.
Aznavour was on the road right up until his death. His "farewell tour" began in 2006 and was supposed to go on for four years. In the end, it continued for more than a decade. His last concert was in Tokyo two weeks ago.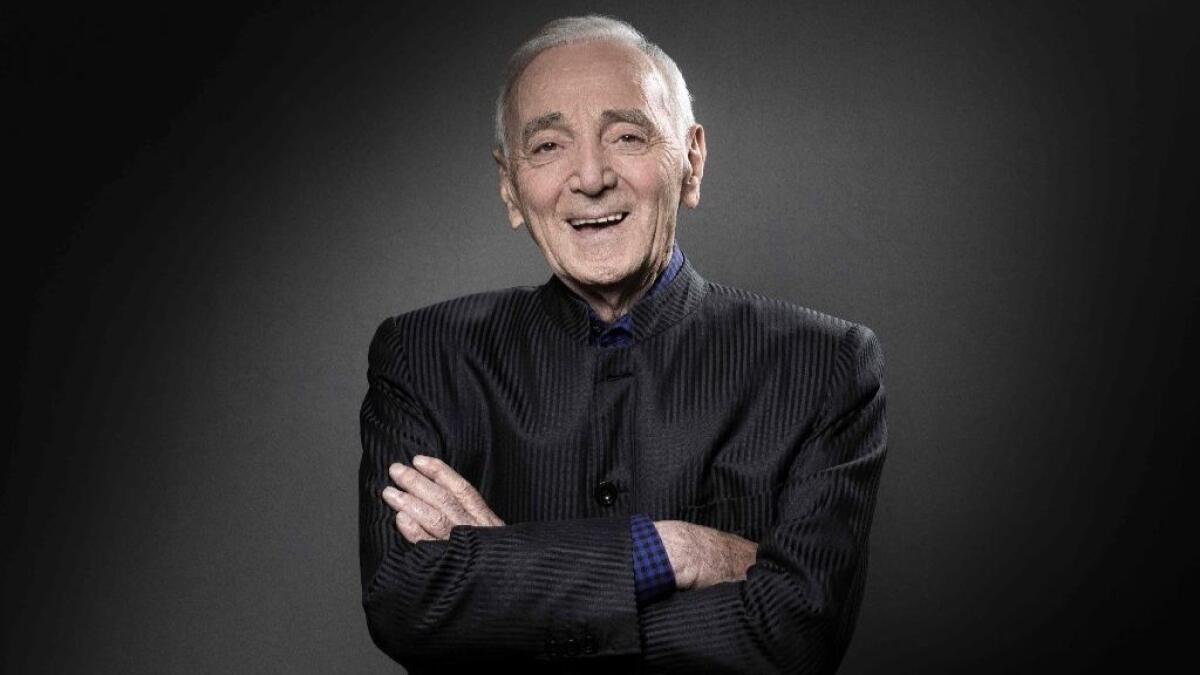 To give it all up, he told a French journalist in what would be his final interview, broadcast last Friday, would be the death of him. Besides, he said, he and sister Aïda, 95, had vowed to celebrate their centenary.
"My sister and I decided we're going to see 100 years. It's on the record. She doesn't have the right to go back on it and neither do I," he said.
Despite his fame and ability to sell out concert halls around the world, Aznavour remained self-deprecating.
In his autobiography, "Aznavour by Aznavour," published in English in 1972, he wrote: "What were my faults? My voice, my size, my gestures, my lack of culture and education, my honesty, or my lack of personality. My voice? I cannot change it. The teachers I consulted all agreed I shouldn't sing, but nevertheless I continued to sing until my throat was sore."
Aznavour is survived by his third wife, Ulla Thorsell, his sister Aïda and five of his six children.
Kim Willsher is a special correspondent based in Paris.
---
UPDATES:
12:30 p.m.: This article was updated with Los Angeles Times reporting.
This article was originally published at 5:50 a.m.
Sign up for Essential California for news, features and recommendations from the L.A. Times and beyond in your inbox six days a week.
You may occasionally receive promotional content from the Los Angeles Times.