French police nab fugitive who made helicopter prison break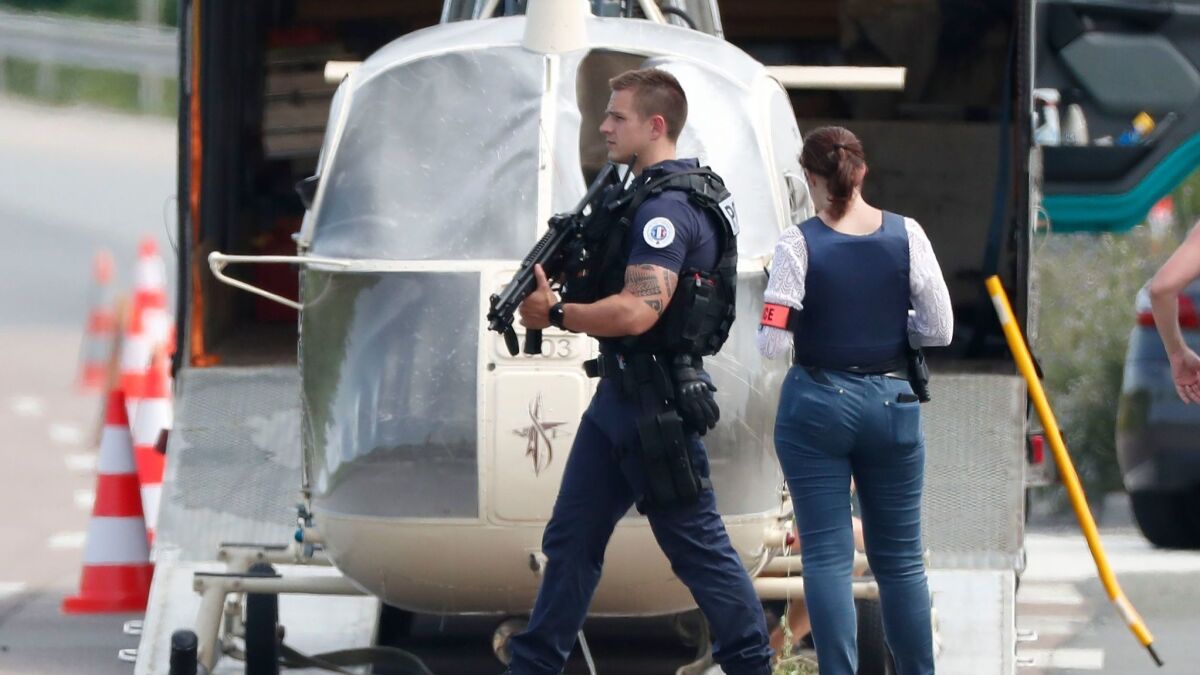 Reporting from Paris —
Three months after a spectacular helicopter escape from a French prison, police caught one of France's most wanted men in a predawn raid Wednesday, finding the fugitive holed up in his hometown north of Paris.
Authorities said Redoine Faid — who is infamous in France for twice escaping from behind bars — had tried to elude surveillance by disguising himself as a woman in a burqa. He was arrested in Creil without resistance, Justice Minister Nicole Belloubet said, adding that "numerous tips" led to his arrest.
She said the criminal would be jailed in a high-security prison with "extremely tight surveillance" and will be prosecuted for his latest prison break.
Faid, a self-confessed fan of gangster movies, broke out of prison July 1 with the help of armed, masked men who took a helicopter pilot hostage, forced him to land in the prison's yard, used power tools to break through the prison doors and hustled Faid to freedom.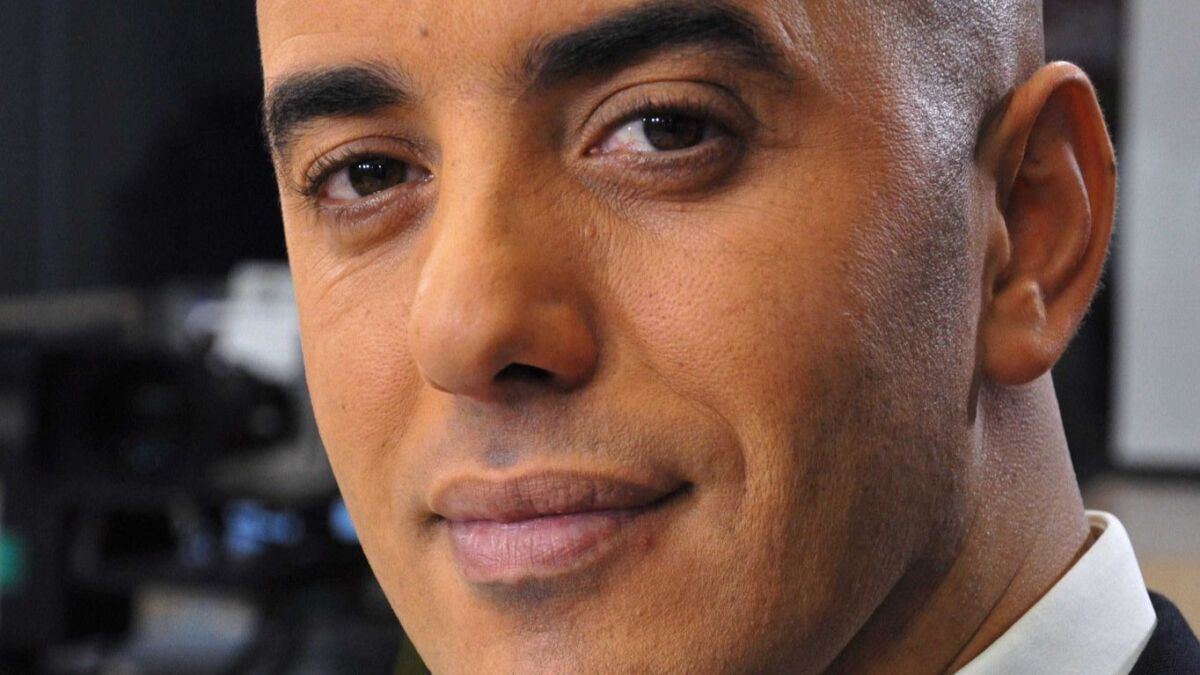 The 46-year-old, who had a long career as a serial robber, became well known in France after writing an autobiography. Before his latest prison escape, he was serving 25 years for his role in the 2010 death of a 26-year-old police officer, Aurelie Fouquet, killed in a botched robbery.
Prime Minister Edouard Philippe visited the Judicial Police headquarters in Nanterre, where Faid and others arrested with him were initially taken, to congratulate investigators for tracking down Faid. It was Philippe's first act wearing a double hat after the sudden voluntary departure of Gerard Collomb from his post as interior minister.
Recounting details about Faid's capture during a news conference, Paris prosecutor Francois Molins said the fugitive was spotted by police July 24 in the Paris region alongside his brother Rachid, but the pair managed to escape a high-speed car chase. They abandoned their vehicle in a shopping center parking lot in Sarcelles and fled.
Fake explosives in the vehicle and fake license plates added to a growing stack of clues leading to his capture.
Molins said a major turning point came over the weekend when police realized that a female accomplice in Creil had "picked up in her car a person dressed in a burqa whose attitude let them think it was actually a man."
About 120 police officers, including members of the elite Brigade for Research and Intervention unit, were involved in Wednesday's operation.
BFMTV, a 24-hour news and weather channel in France, showed scenes of the disheveled interior of the fifth-floor apartment where Faid was caught about 4 a.m. Wednesday, reporting that a revolver and an automatic pistol were seized at the scene.
Six others — including Faid's brother Rachid, two of his nephews and the female accomplice — were arrested, Molins said.
Faid had escaped from behind bars before — the previous time using explosives hidden in tissues.
He told the newsweekly Le Point in 2010 that he learned how to attack armored vans, his dream, by dissecting scenes from Michael Mann's 1995 movie "Heat," about professional bank robbers, which he said he watched 100 times.
Faid claimed he met Mann in Paris for the premiere of another film and told him "you were my best [professor] ... but you messed up my life."
---
UPDATES:
3:22 p.m.: The article was updated with further details.
This article was originally published at 9:40 a.m.
Must-read stories from the L.A. Times
Get the day's top news with our Today's Headlines newsletter, sent every weekday morning.
You may occasionally receive promotional content from the Los Angeles Times.