Must Reads: India's richest man throws the wedding to end all weddings, with Beyonce and Hillary in attendance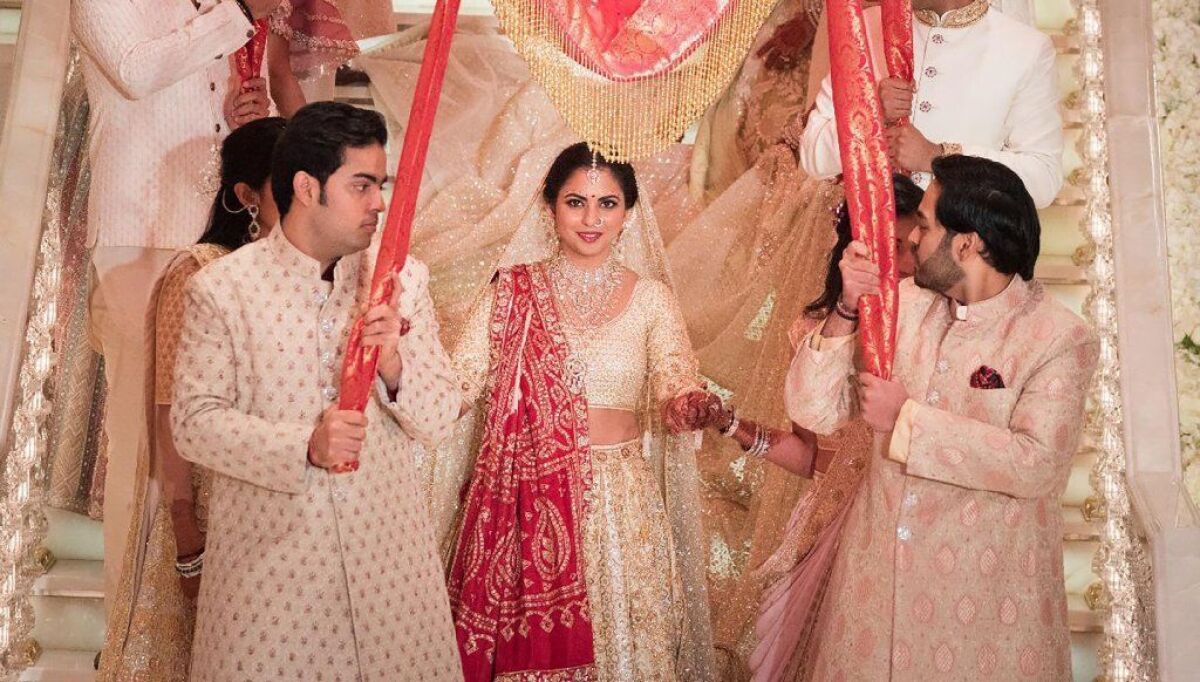 Reporting from New Delhi —
A private performance by pop superstar Beyonce at a $1,000-a-night lakeside resort. Two former secretaries of State grooving awkwardly on the dance floor. A guest list that looked like India's version of an Oscars red carpet.
This isn't just a big fat Indian wedding; it's the biggest, fattest wedding anyone in India can remember.
The marriage of billionaire Mukesh Ambani's daughter Isha has had Indians, and many Americans, awestruck for nearly a week and spawned estimates of a $100-million price tag.
Isha, a 27-year-old Yale graduate, married her childhood friend Anand Piramal at a lavish ceremony on Wednesday at her family's 27-story, custom-built residence in the heart of Mumbai where the roads were bedecked with garlands.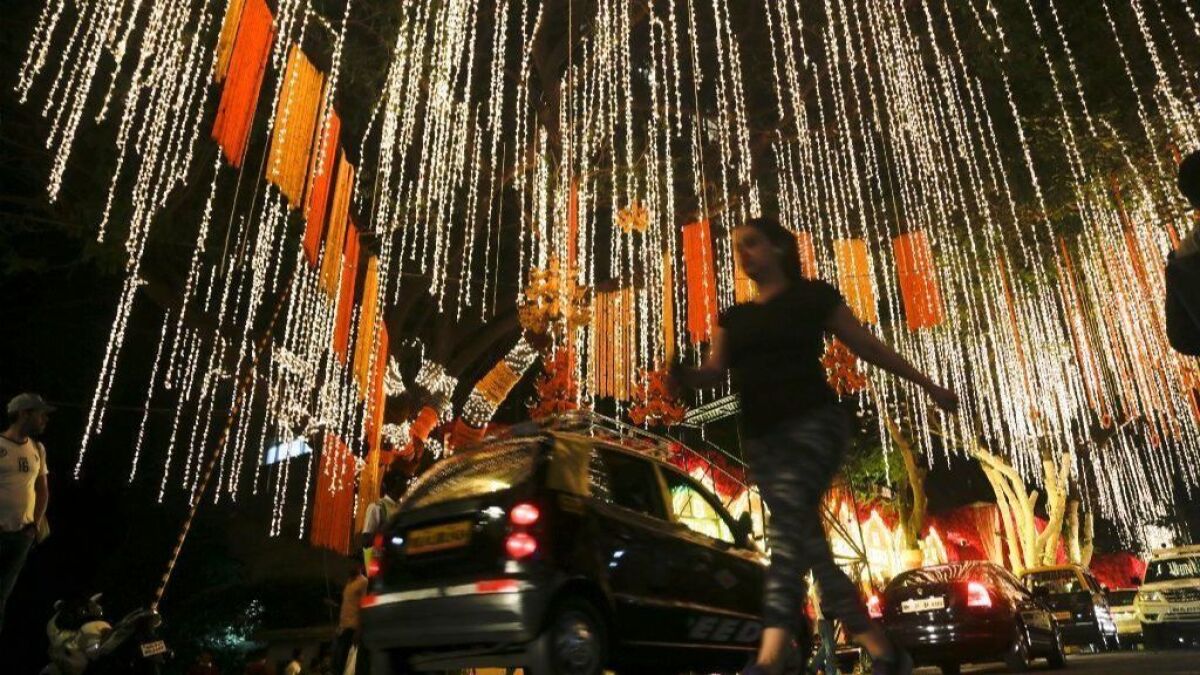 Her father, Mukesh, is chairman of Reliance Industries, a sprawling business conglomerate with interests in petrochemicals, energy, textiles and retail – and one of the world's largest internet service providers. Forbes estimates his net worth at more than $40 billion, putting him among the world's 20 richest people, and the wealthiest in India.
The bridegroom, 33-year-old Piramal, comes from a family that made a fortune in pharmaceuticals and real estate, with a net worth estimated at $4 billion.
While Indians of all social classes go all out for weddings, the Ambani nuptials have set a new standard for over-the-top opulence — a mark of the oligarchs who have become unimaginably wealthy in India's three-decade rise from a sleepy quasi-socialist state to one of the world's fastest-growing major economies.
For this tiny elite, the traditional Hindu ceremonies are roughly the same, and the same array of wedding festivities are spread out over several days — but the star power is a little different.
In September, the Ambanis held an engagement ceremony at the legendary Villa d'Este on Lake Como, Italy, where R&B singer John Legend performed for more than 600 guests.
Over the weekend, at a lakeside hotel in Udaipur, a city in the northwestern state of Rajasthan known for its royal palaces, guests arrived in private planes and luxury vehicles to attend the sangeet, a night of music that usually precedes a Hindu wedding.
The star of that event was Beyonce, dressed in an Indian-inspired outfit, who traveled to Udaipur with her mother and performed a 45-minute set that included megahit numbers like "Crazy in Love."
Among the guests were Hillary Clinton and John F. Kerry. A viral video captured the two former secretaries of State dancing to a popular Hindi film song alongside Mukesh Ambani, his wife, Nita, and Bollywood megastar Shah Rukh Khan in front of a wall of pulsating lights.
Besides Clinton and Kerry, publisher Arianna Huffington and ad tycoon Martin Sorrell also attended, along with steel magnate Lakshmi Mittal. Leading Bollywood stars performed dance numbers from hit films of the past several decades — even Salman Khan, a muscled bad boy who's appealing a prison sentence.
Clinton was also photographed performing an arti, a Hindu custom in which a plate of flowers and burnt camphor is offered to a deity. Clinton is believed to have close relations with the Ambanis, and reportedly dined with them when she visited India in March.
The celebrations culminated with the wedding on Wednesday evening at the family's residential high-rise known as Antilia, believed to be worth $1 billion. The bride's brothers, Akash and Anant, were seen riding in on horseback while Piramal arrived in a vintage Rolls-Royce accompanied by musical bands.
Clinton was there, too, along with her close aide Huma Abedin, both decked in traditional Indian wedding outfits. So was Priyanka Chopra, the former Miss World and "Quantico" star, accompanied by her husband, the musician Nick Jonas – just a week after their own wedding at a 350-room palace in Rajasthan, India.
The events conclude with a pair of receptions in Mumbai on Friday and Saturday – one for guests of the families and the other for employees of the Ambani and Piramal conglomerates, taking place at a fairground owned by Reliance.
The extravagance has generated more wide-eyed curiosity than controversy in India, where many look up to the Ambani family's success — Isha's grandfather Dhirubhai famously founded the company in a 300-square-foot room with one table and three chairs — and don't begrudge the wealthy their perks.
"How is he any different from [hundreds of thousands] of Indians who waste tons of money on weddings?" one Indian tweeted. "He just has more money to waste."
Still, in a country where more than 70 million people live on less than $1.90 per day, according to recent estimates by the Brookings Institution, there is growing concern that the obsession with weddings is driving families into penury.
This week, the municipal government of New Delhi, the Indian capital, told the Supreme Court that it would soon introduce rules to limit the numbers of guests and amount of food served at weddings after the court said the ceremonies were producing an "unacceptable" amount of waste.
By then, the Ambani wedding will have finally concluded and the couple will have moved into their new house, an Arabian Sea-facing bungalow in Mumbai that belongs to Piramal's family's company, and valued at $60 million.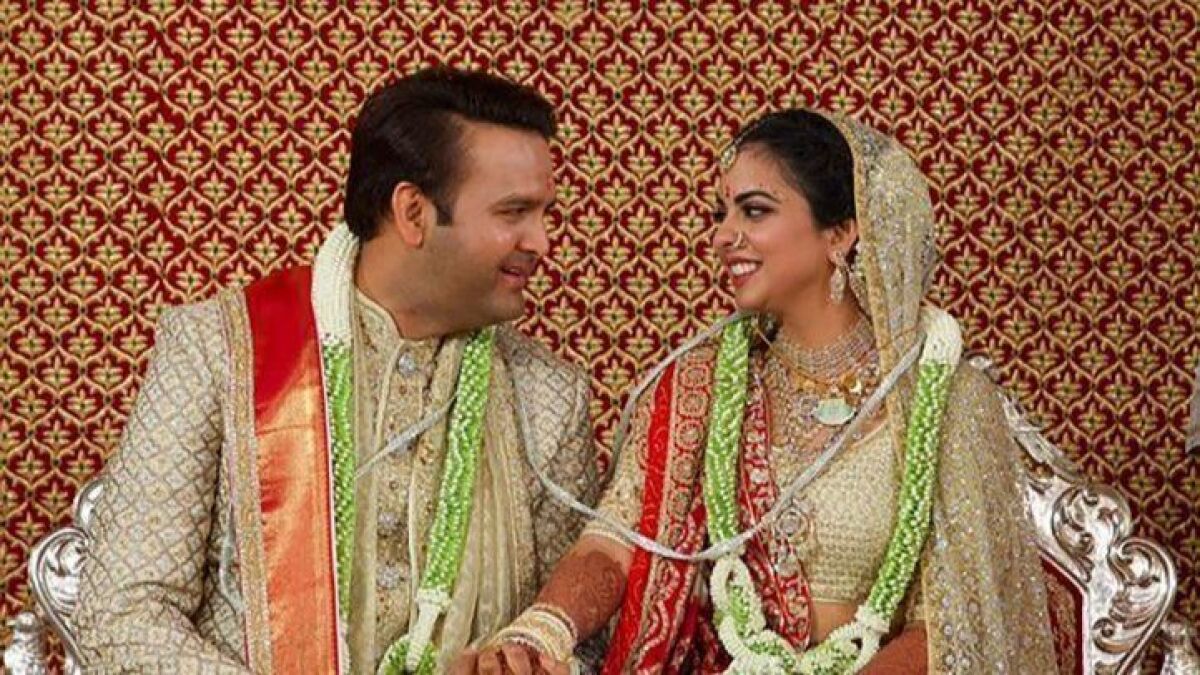 Special correspondent Masih reported from New Delhi and Times staff writer Bengali from Singapore.
Shashank Bengali is Southeast Asia correspondent for The Times.
Twitter: @SBengali
---
Must-read stories from the L.A. Times
Get the day's top news with our Today's Headlines newsletter, sent every weekday morning.
You may occasionally receive promotional content from the Los Angeles Times.