Israel's Supreme Court overturns deportation of U.S. student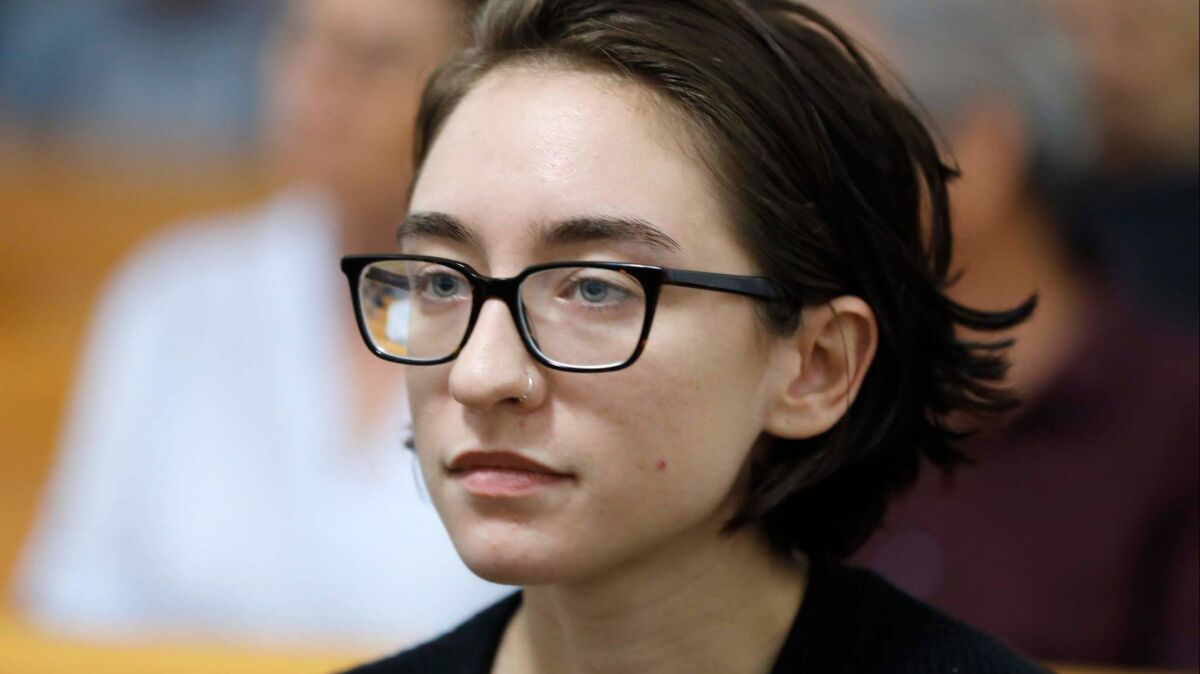 Reporting from JERUSALEM —
Israel's Supreme Court on Thursday overturned an appeals court ruling that had allowed the government to bar an American graduate student from entering the country over her alleged involvement in the boycott movement against Israel.
The court accepted Lara Alqasem's appeal, saying her desire to study in Israel undermined the premise of her alleged support for a boycott. It said that if her deportation was based on her political opinion, then the state's order was "a radical and dangerous step" that could erode Israeli democracy.
Alqasem's lawyers said after the high court's ruling that she will be released immediately from Ben Gurion International Airport, where she had been held in detention since arriving in the country on Oct. 2 with a valid student visa.
Alqasem, 22, a Florida native whose father is Palestinian, is a former president of the University of Florida chapter of Students for Justice in Palestine. The group is a branch of the BDS movement, named for its support of boycotts, divestment and sanctions against Israel.
Last year, Israel passed a law banning entry for any foreigner who "knowingly issues a public call for boycotting Israel."
Alqasem has fought her expulsion order for two weeks. She turned to the high court on Wednesday after a lower court rejected her appeal, insisting that she has not participated in boycott activities for a year and a half, and promising not to engage in BDS in the future. State lawyers argued that Alqasem's deletion of her social media history aroused suspicion and that she remained a threat.
Alqasem's attorneys lauded the high court's ruling as a victory for free speech and academic freedom.
"Lara has ensured that no one else should be denied the right to enter Israel based on sloppy Google searches and dossiers by shadowy smear groups," lawyers Yotam Ben-Hillel and Leora Bechor said.
Israeli Interior Minister Aryeh Deri lamented the court's decision on Twitter, calling it a national embarrassment. "Where is our national pride? Would she also have dared in the United States to act against the state while demanding to remain and study in it?" he wrote.
The Hebrew University of Jerusalem, where Alqasem is registered for a master's program in human rights, said it looks forward to welcoming her to classes next week.
Must-read stories from the L.A. Times
Get the day's top news with our Today's Headlines newsletter, sent every weekday morning.
You may occasionally receive promotional content from the Los Angeles Times.