On the anniversary of one journalist's death, another is shot to death in Mexico
Reporting from Mexico City —
Radio journalist Juan Carlos Huerta had just pulled out of his subdivision in Mexico's Tabasco state Tuesday morning when a truck rammed into his car and then stopped in the road, blocking his path.
A blaze of bullets shattered the windows of Huerta's silver BMW sedan. By the time the truck sped off, Huerta was slumped behind the steering wheel, dead.
"They went to execute him," Tabasco Gov. Arturo Nunez Jimenez said at a news conference, dispelling initial speculation that the shooting may have been a botched robbery. He said the motive was unclear and no suspects had been identified. Huerta, a well-known media figure who hosted a radio program called "Without Reservations," was at least the fourth journalist killed this year in Mexico. His death on the outskirts of the city of Villahermosa shocked Mexico's journalism community, which on Tuesday was marking the first anniversary of the slaying of prize-winning journalist Javier Valdez.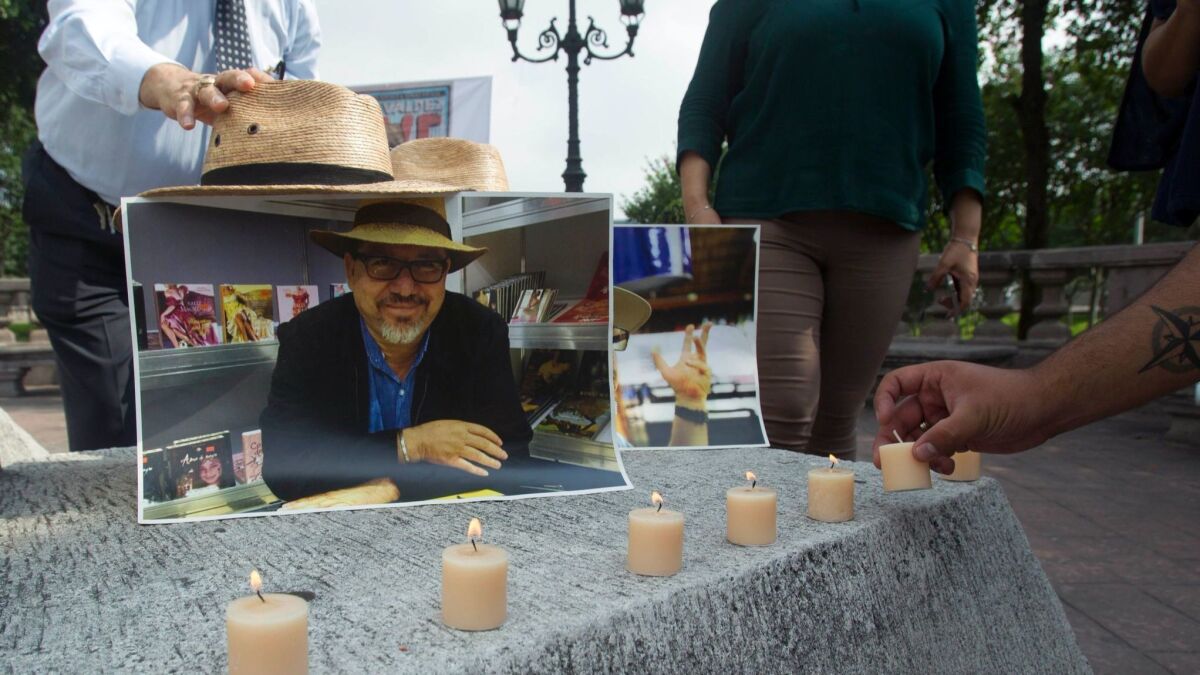 Valdez, who had reported extensively on criminal groups, was shot dead on a busy road in broad daylight in the city of Culiacan. The killing stunned many in Mexico because of his high profile, and it prompted international calls that Mexico do more to protect journalists. Valdez was one of 11 Mexican journalists slain in 2017.
Federal authorities arrested a suspect in the Valdez case in April, a rare step in a country where most homicides, including those of journalists, go unpunished. Still, press freedom groups such as the Committee to Protect Journalists have pushed investigators to do more, saying the suspect who was arrested was probably a low-level assassin and not the mastermind of the attack..
Jan-Albert Hootsen of the Committee to Protect Journalists on Tuesday called on Mexican authorities to thoroughly investigate the Huerta case. Hootsen, who was in Culiacan to mark the anniversary of Valdez's death, said his group had begun an investigation into whether the attack on Huerta was tied to his journalistic work.
In Mexico, journalists face threats from criminal groups but also public officials, who were responsible for nearly half of the 1,986 attacks on reporters since 2012, according to Article 19, a press freedom group. Dozens have been forced to flee the country or enter into government protection programs.
In recent months, Huerta had devoted much of his coverage to Tabasco's gubernatorial election and Mexico's presidential election, both set for July 1. Campaign season has been marred by violence across the country: At least 93 political candidates, office holders or political party leaders have been slain in the last eight months, according to Etellekt, a security consultancy based in Mexico City.
Huerta's killing prompted responses from several of Mexico's presidential candidates on Twitter.
Ricardo Anaya, of the National Action Party, tweeted his condolences to Huerta's family and highlighted that during the six-year-term of current President Enrique Peña Nieto, at least 37 people "have been killed for the exercise of their journalistic work."
"All attacks on a journalist are attacks on freedom of expression," tweeted independent candidate Margarita Zavala.
Tabasco authorities vowed to bring Huerta's killer or killers to justice.
Fernando Valenzuela, the chief prosecutor in Tabasco, said in a statement that investigators were combing the state in search of the assailants' truck and that Huerta's family members have been placed under government protection.
Valenzuela added that it was not just the journalism community that was harmed by Huerta's death, "but also his radio listeners and viewers — and society in general."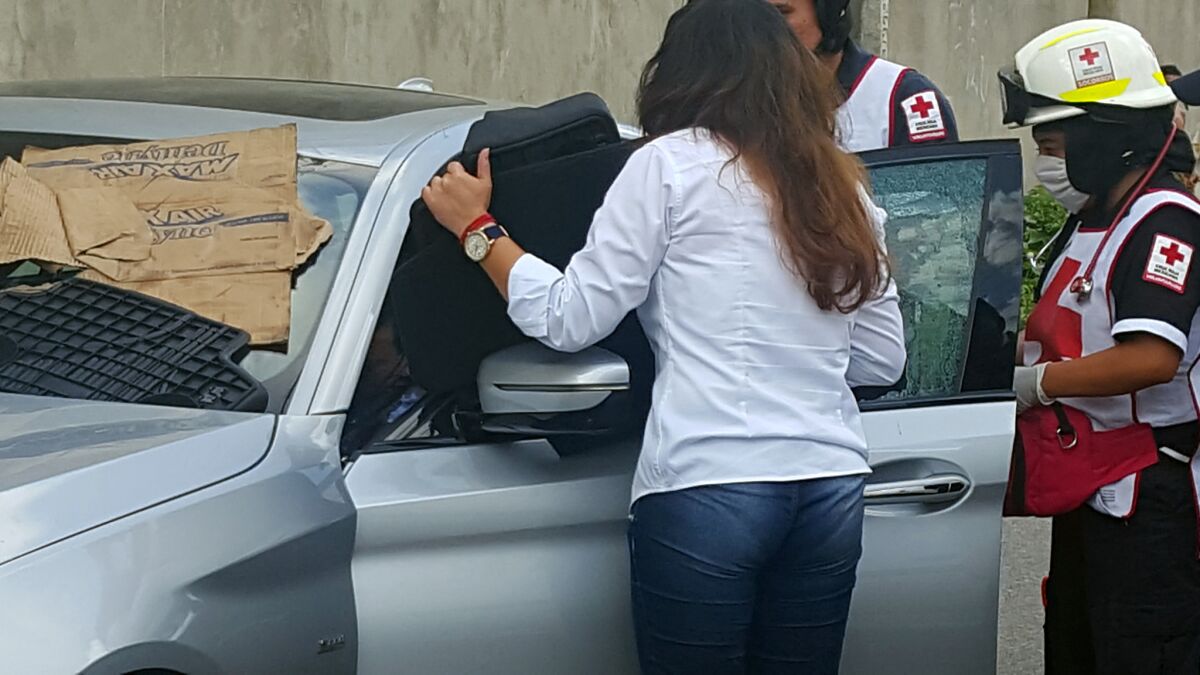 Cecilia Sanchez in the Times' Mexico City bureau contributed to this report.
Twitter: @katelinthicum
---
UPDATES:
4 p.m.: This article was updated with details on the killing and with comments from public officials.
This article was originally published at 12:20 p.m.
---
Must-read stories from the L.A. Times
Get the day's top news with our Today's Headlines newsletter, sent every weekday morning.
You may occasionally receive promotional content from the Los Angeles Times.