Pakistani model's brother says he strangled her for 'honor'
Reporting from MULTAN, Pakistan —
The brother of slain Pakistani model Qandeel Baloch on Sunday confessed to strangling her to death for "family honor" because she posted "shameful" pictures on Facebook.
Baloch, who had become a social media celebrity in recent months, stirred controversy by posting pictures online taken with a prominent Muslim cleric. She was found dead Saturday at her family home in the central city of Multan.
Police arrested her brother, Waseem Azeem, and presented him before the media in Multan, where he confessed to killing her. He said that people had taunted him over the photos and that he found the social embarrassment unbearable.
"I was determined either to kill myself or kill her," Azeem told the Associated Press as he was being led away.
He said that even though Baloch was the main breadwinner for the family, he slipped her sedatives the night before and then strangled her in her sleep.
"Money matters, but family honor is more important," Azeem said.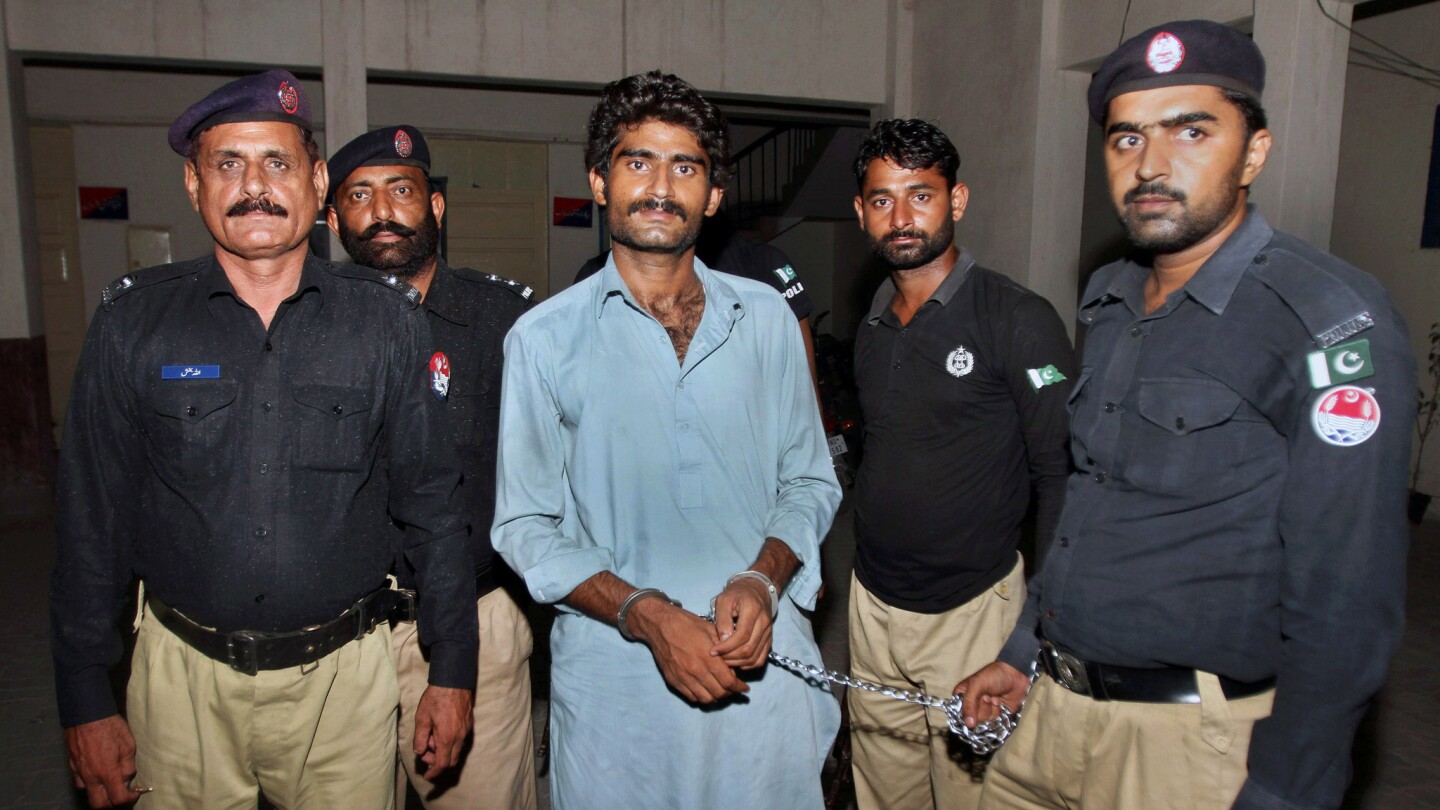 Pakistani police present Waseem Azeem, brother of slain model Qandeel Baloch, after his arrest in Multan.
(Asim Tanveer / AP Photo)
Pakistanis carry the body of social media celebrity Qandeel Baloch at her funeral in Shah Sadar Din village.
(S.S. Mirza / AFP/Getty Images)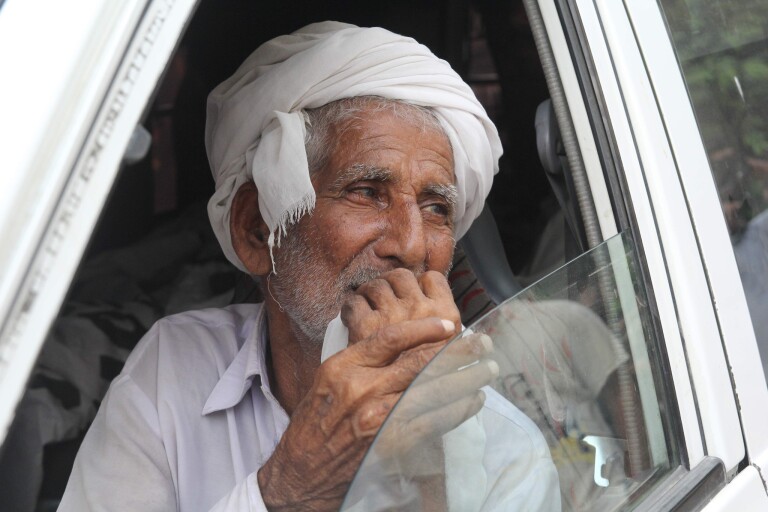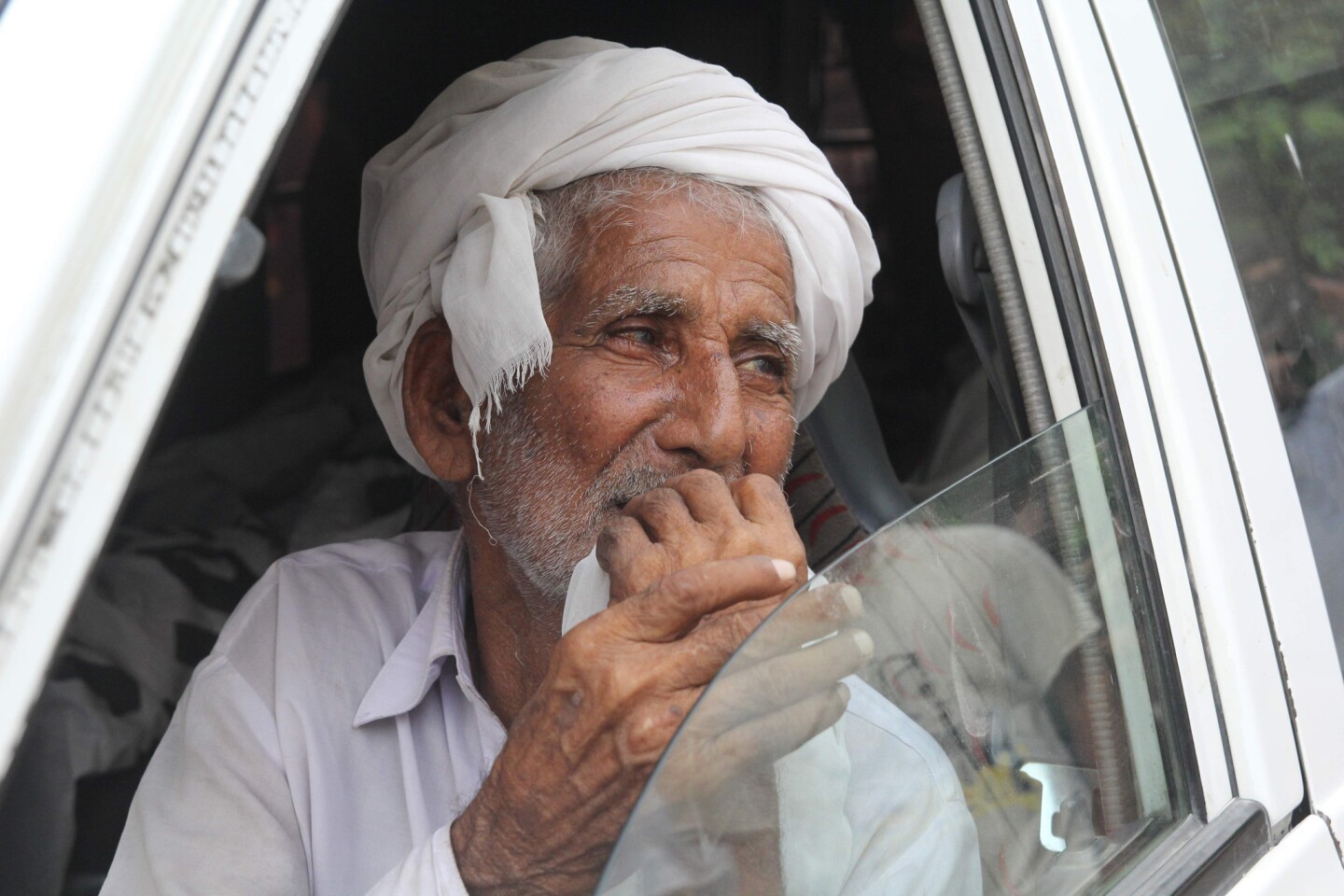 The father of social media celebrity Qandeel Baloch mourns as he sits in an ambulance carrying the model's body in Shah Sadar Din village.
(S.S. Mirza / AFP/Getty Images)
Pakistanis offer prayers for Qandeel Baloch at her funeral in Shah Sadar Din village.
(S.S. Mirza / AFP/Getty Images)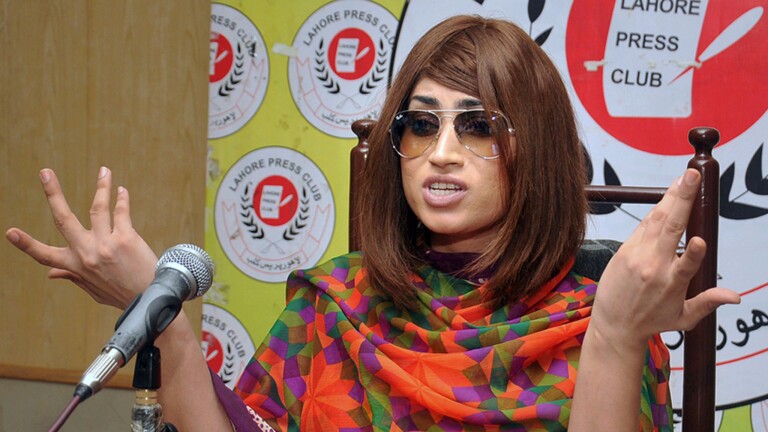 Qandeel Baloch speaks at a June 28 news conference in Lahore.
(M. Jameel / AP Photo)
Nearly 1,000 women are killed in Pakistan each year for violating conservative norms on love and marriage. The so-called "honor killings" often are carried out by family members.
Such killings are considered murder. But Islamic law in Pakistan allows a murder victim's family to pardon the killer, which often allows those convicted of honor killings to escape punishment.
Regional police Chief Sultan Taimuri said authorities will seek the maximum punishment for Azeem. He did not provide further details.
Baloch, whose real name was Fauzia Azeem, was buried Sunday.
She had shot to fame and notoriety through social media postings that would be considered tame by Western standards but were seen as scandalous by many in deeply conservative Pakistan.
A video of her dancing to a popular rap song was widely circulated, and at the time of her death, she had 40,000 followers on Twitter and 700,000 on Facebook. In postings and public comments, she presented herself as a symbol of female empowerment.
She became embroiled in scandal earlier this month when she posted pictures taken with Mufti Abdul Qavi, a prominent cleric, in a Karachi hotel room during the Islamic holy month of Ramadan. In one picture, she is wearing the cleric's trademark fur-lined hat.
Qavi maintained that he met with her only to discuss the teachings of Islam. But the government suspended Qavi and removed him from the official moon-sighting committee that determines when Ramadan starts and ends in accordance with the Islamic lunar calendar.
ALSO
Failed coup in Turkey could allow Erdogan to tighten his grip
Trump and Pence are playing unlikely roles in their pairing as running mates
Why France has a more fraught relationship with its Muslim communities than the U.S.
---
UPDATES:
4:45 a.m.: This article was updated with quotes and background.
This article was originally published at 12:45 a.m.
---
Must-read stories from the L.A. Times
Get all the day's most vital news with our Today's Headlines newsletter, sent every weekday morning.
You may occasionally receive promotional content from the Los Angeles Times.