Polish government backs away from disputed Holocaust law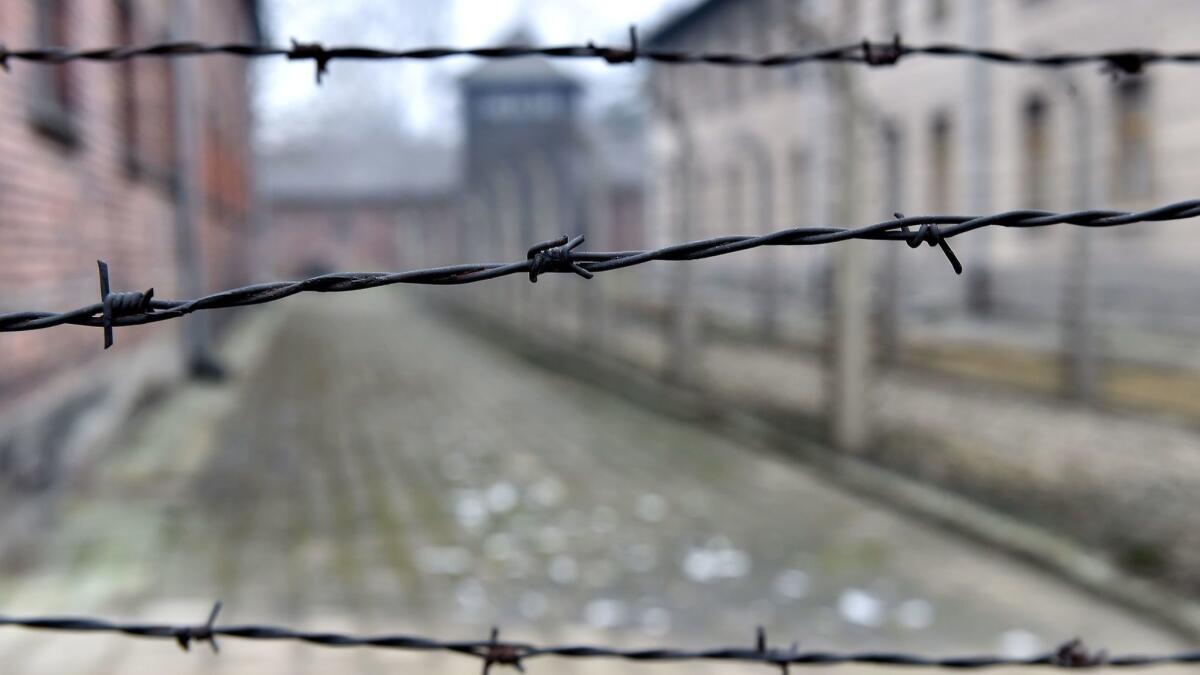 Reporting from WARSAW —
Polish lawmakers passed changes to a disputed Holocaust speech law on Wednesday, removing criminal provisions for attributing Nazi crimes to Poles.
The amendments passed 388 to 25 with five abstentions following an emotional session in the Sejm, the lower house of Parliament.
The original version of the law, which was passed early this year, called for prison terms of up to three years for falsely accusing the Polish nation of Holocaust crimes that were committed by Nazi Germany. The ruling Law and Justice party said it needed a tool to fight back against foreign media sometimes calling Auschwitz and other German death camps "Polish death camps" because they were operated on occupied Polish territory.
But the law sparked a major diplomatic crisis with Israel, where many felt it was an attempt to whitewash episodes of Polish violence against Jews during World War II. The United States warned it threatened academic freedom and that it would harm Poland's "strategic position."
The new draft bill was presented to Parliament by Prime Minister Mateusz Morawiecki and lawmakers held an emotional debate, with members of the opposition lashing out at the Law and Justice party for ever passing the law in the first place.
Stefan Niesiolowski of Civic Platform called the original law "idiocy" while Kamila Gasiuk-Pihowicz, of the Modern party, asked why it took the ruling party half a year to reverse course on a move that had harmed Poland's most important international relationships.
"Why so late? Why did so much have to be broken?" she said to lawmakers.
The new version removes the penal provisions and is likely to allow Poland to repair its international standing and relationship with its allies. However, Law and Justice also risks losing some support from its nationalist voters.
One nationalist lawmaker, Robert Winnicki, described it as caving in to Jewish interests. He even tried to block the podium, seeking to prevent a vote that he called a "scandal," but the vote went ahead anyway.
Sign up for Essential California for news, features and recommendations from the L.A. Times and beyond in your inbox six days a week.
You may occasionally receive promotional content from the Los Angeles Times.