Judge approves Hostess liquidation, 15,000 immediate layoffs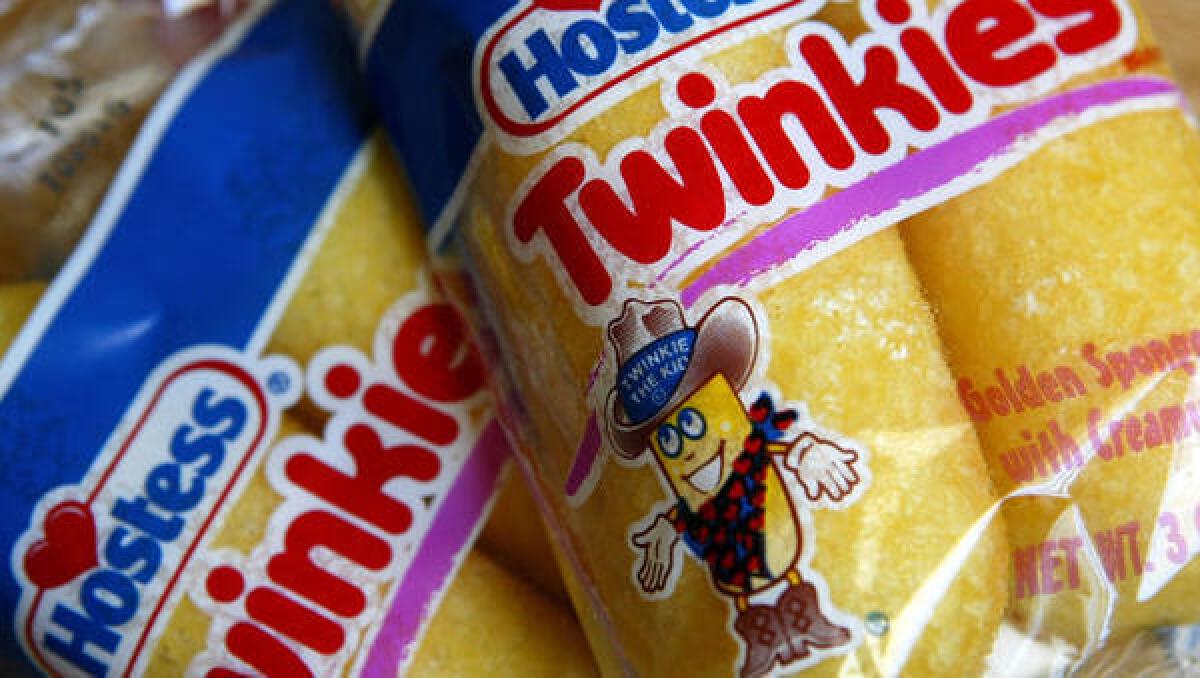 Hostess Brands Inc. will start selling off the rights to Twinkies, Ding Dongs and other baked brands after a federal bankruptcy judge on Wednesday approved its plan for an "orderly wind-down."
The company will also start shrinking its employee head count to 3,200 workers from 18,500, the 82-year-old pastry maker said.
Judge Robert Drain of the U.S. Bankruptcy Court in the Southern District of New York gave Hostess the go-ahead to start fielding bidders for its assets, the company said.
Drain's approval came after the failure Tuesday of several hours of "eleventh-hour mediation" between Hostess and the Bakery, Confectionery, Tobacco and Grain Millers Union.
Hostess first moved to shut down its operations Friday, blaming the union for a strike that "crippled its operations at a time when the company lacked the financial resources to survive a significant labor action."
Workers who walked off their jobs accused Hostess of awarding pay increases to executives while pillaging employee benefits and wages.
On Wednesday, the day before Thanksgiving, Hostess Chief Executive Gregory Rayburn testified that layoffs of 15,000 employees would begin immediately, with head counts shrinking 94% within 16 weeks. Some 3,200 workers would remain to see the shuttering through.
The company said its "inflated cost structure" – which it attributed primarily to its collective bargaining agreements with unions – put it at a "profound competitive disadvantage."
Hostess also said it will close 33 bakeries, 565 distribution centers, 5,500 delivery routes and 570 bakery outlet stores.
The dismantling of the company will take about a year, according to the company.
But there seems to be no shortage of potential bidders for Hostess and its cult-favorite brands, which include Ho Ho's and Wonder Bread. Possible buyers include Hurst Capital, Flowers Foods, Sun Capital Partners, Bimbo Group and Pabst Blue Ribbon backer C. Dean Metropoulos and Co., according to reports and analyst speculation.
Quipped television host Jimmy Fallon on Twitter: "Yeah, beer and Twinkies – or as I called that in college, "brunch."
ALSO:
Hostess shutdown sparks grief, Twinkie runs, criticism
Hostess, maker of Twinkies, to go out of business; strike cited
Twinkies hope? Hostess puts off liquidation, agrees to mediation
Must-read stories from the L.A. Times
Get the day's top news with our Today's Headlines newsletter, sent every weekday morning.
You may occasionally receive promotional content from the Los Angeles Times.