Guantanamo Bay officials deny eavesdropping on detainees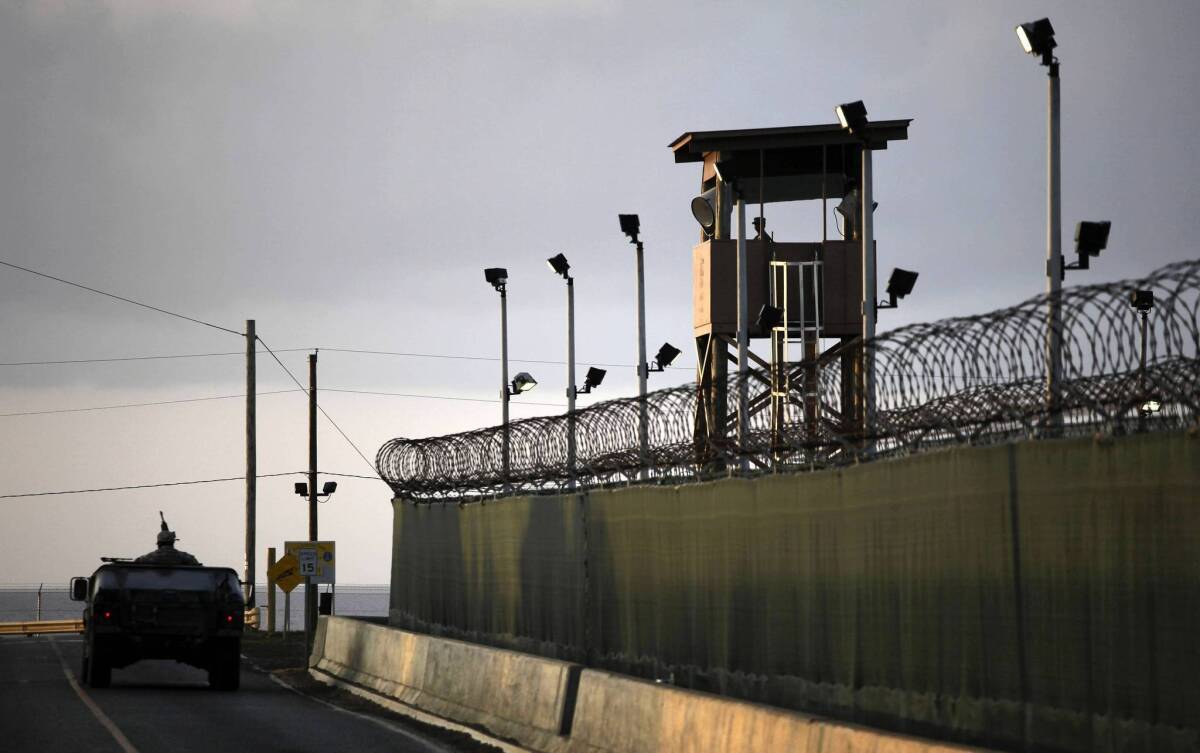 FT. MEADE, Md. -- Top officials at the U.S. naval base at Guantanamo Bay, Cuba, denied Tuesday that hidden microphones or other devices were installed in the courtroom, meeting huts and prison compound to enable government intelligence officials to eavesdrop on confidential sessions between defense lawyers and five detainees in the Sept. 11 terrorist attacks.
The witnesses also testified that legal mail for the detainees is not routinely opened and reviewed, except during prison-wide inspections to check for contraband.
The officials were called by the detainees' lawyers, who are complaining that government officials have been spying on the defense. The judge, Army Col. James L. Pohl, has yet to rule on whether the military tribunal process has been compromised by the alleged eavesdropping.
Navy Capt. Thomas L. Welsh, the staff judge advocate at the prison, said microphones and video cameras were hidden throughout the prison, such as in smoke detectors, but only to help the staff monitor security.
"The person sitting in the room wouldn't know it was a microphone," said Welsh as he examined a picture of a smoke detector from a private meeting hut for lawyers and defendants. "It looks like a smoke detector."
But, he insisted, "we don't listen in…. Under my watch, definitely, we just don't listen in."
Welsh said, however, that some prisoners' legal mail was seized in a 2011 prison-wide inspection, including letters for Khalid Shaikh Mohammed, the alleged Sept. 11 mastermind.
"It was taken and returned," Welsh said. "The commander had security concerns and he did it."
Former Guantanamo Bay military lawyer Ramon Torres, now an Army lieutenant colonel, testified that the 2011 "baseline inspection" was conducted after some prison contraband was discovered. He said mail related to legal issues was opened before it reached the detainees, that the contents were inspected, and that he "stamped the back pages." But, he said, "I never turned it around and read the front page."
Nevertheless, Torres said, he knew it was unethical to handle their legal defense mail, and he did not like it. It caused him high blood pressure, he said, and his feelings led to his replacement at the prison.
A third witness, Maurice Elkins, director of courtroom technology, testified that it would be almost impossible for outside intelligence officials, known by the ambiguous acronym OCA, for Original Classification Authorities, to tap into private defense conversations in court and record them.
But, he conceded, "I do not know what the OCA's capability is." He said, "I wouldn't know OCA if I walked next to OCA on the street or played basketball with OCA."
The others defendants are Ramzi Binalshib, the alleged Sept. 11 pilot cell manager; Ammar al Baluchi, a.k.a. Ali Abdul Aziz Ali, and Mustafa Ahmed Hawsawi, alleged Al Qaeda financiers; and Walid bin Attash, an alleged Al Qaeda training camp steward. All have pleaded not guilty.
The hearings are being simulcast at Ft. Meade.
Must-read stories from the L.A. Times
Get the day's top news with our Today's Headlines newsletter, sent every weekday morning.
You may occasionally receive promotional content from the Los Angeles Times.