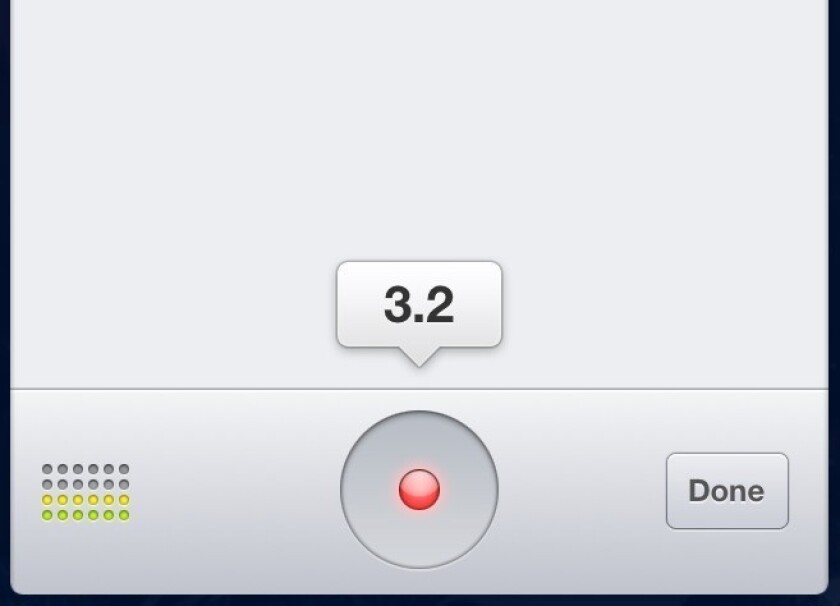 Facebook has released an update for its iPhone and iPad app that, among other features, lets users send each other recorded voice messages.
To access the feature, select name, tap the "+" sign and select the mic icon. Hold down the red record button that appears and begin speaking. When done, simply let go of the button and the message is sent. To cancel the message, slide the finger away from the record icon.
The voice message feature was introduced earlier this month in an update to the Facebook Messenger app, which is dedicated solely to the message component of the social network.
QUIZ: How much do you know about Facebook?
Users can also record videos within the Facebook app by choosing the "Photo" tab atop the app, tapping the camera icon at the bottom left of the screen and then switching the toggle from photo to video, also at the bottom left of the screen. Previously, users had to record video outside of the Facebook app.
Additionally, users can now quickly hide posts from their News Feeds, according to Inside Facebook. Users simply tap a three dot icon on the top right of the post they want to hide and then select the option "Hide." They can also report or mark a post as spam that way.
Finally, the update description says Facebook has improved the app's "Nearby" tab, but it's unclear what is different from changes that the company announced in December.
The update can be downloaded now from the Apple App Store.
Facebook did not say if it will also be releasing a similar update for its Android app.
ALSO:
Silicon Valley's architectural wasteland shows signs of life
Unlocking smartphones without permission illegal after Friday
Apple may release an iPad with 128-gigabyte storage, report says
---