The U.S. tells citizens not to travel to five Mexican states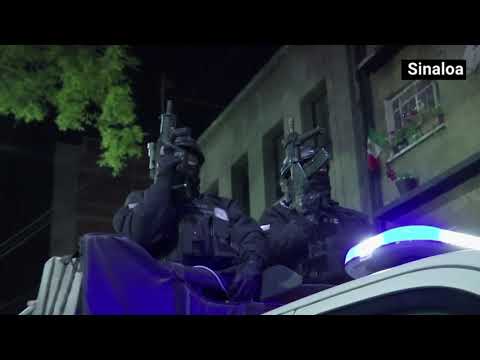 The State Department on Jan. 10 unveiled a four-point system for alerting Americans to the differing risks they face when traveling internationally.
Reporting from MEXICO CITY —
Weeks after Mexico logged its deadliest year on record, the United States urged its citizens not to visit five violence-ridden Mexican states, placing them in the same danger category as war-torn Somalia, Afghanistan and Syria.
In an advisory made public Wednesday, the State Department issued "do not travel" warnings for the northeastern border state of Tamaulipas and the Pacific coast states of Colima, Guerrero, Michoacan and Sinaloa.
Although the U.S. has discouraged travel to all or some of those states in the past, its new evaluation is sterner, giving the states its highest-risk Category 4 warning. Countries given that classification include Libya, Yemen and other nations engulfed in conflict.
Mexico as a whole was given a Category 2 rating, with U.S. citizens implored to "exercise increased caution."
"Violent crime, such as homicide, kidnapping, carjacking, and robbery, is widespread," the advisory said.
The advisory is the latest recognition of Mexico's surging violence, which claimed 22,409 lives in the first 11 months of last year — more killings than in any year since the government began releasing crime data in 1997.
The bloodshed, fueled by increased U.S. demand for heroin and a power struggle within one of Mexico's most powerful drug cartels, is on the rise in a majority of Mexican states.
The violence has even encroached on the long-safe tourist havens of Cancun and Los Cabos, where in December the bodies of four men were found hanging from a highway overpass. Between January and November, there were 62 homicides per 100,000 residents in Baja California Sur, where Los Cabos is located. That's about 2 ½ times the 2017 rate in Chicago, a city that has received considerable attention for violence.
The State Department warned citizens about traveling to Los Cabos and Cancun last summer, sparking fears that it could affect Mexico's $20-billion-a-year tourism industry, which represents about 7% of the country's gross domestic product. Wednesday's travel advisory repeated those warnings but issued the two states where they are located Category 2 designations, calling for Americans to exercise increased caution but not stay away.
That's good news for Mexican authorities who lobbied the U.S. to keep the tourist hot spots off the Category 4 list, security expert Alejandro Hope said.
"I'm guessing they are breathing a sigh of relief," he said.
Twitter: @katelinthicum
Sign up for Essential California for the L.A. Times biggest news, features and recommendations in your inbox six days a week.
You may occasionally receive promotional content from the Los Angeles Times.