Hamas keeps up rocket attacks after Israel agrees to cease-fire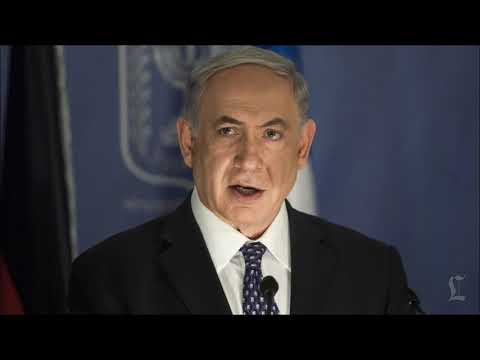 Hamas continued rocket attacks on Tuesday after Israel's Security Cabinet accepted Egypt's proposal for a cease-fire, dissolving hope for a diplomatic solution to the conflict.
Reporting from Jerusalem —
Israel's Cabinet on Tuesday accepted an Egyptian proposal for a cease-fire with Hamas, but the militant group rejected the offer, putting a pause in the week-long armed conflict that has killed nearly 200 Palestinians in the Gaza Strip at risk.
Prime Minister Benjamin Netanyahu's office confirmed the Israeli security cabinet's approval of the cease-fire shortly after a 9 a.m. deadline Tuesday morning.
Hamas immediately rejected the proposal, saying the militant group's conditions for a cease-fire were not met and it was not included in discussions. "We were not part of the announcement so we are not going to commit to it," Hamas spokesman Sami Abu Zuhri told The Times.
"What we are demanding is not just an end to the fighting but also an end to the unjust situation that we live under," Abu Zuhri said. "The issue is not only the cease-fire. The most important thing is how to guarantee the stability and the rights for the people to live a normal life and to stop the catastrophe that we live in.
"So we in Hamas will continue our fighting and defend our people until we achieve our goals," he said.
Despite Hamas' rejection of the proposed cease-fire, Israel Defense Forces Lt. Col. Peter Lerner confirmed as of 10:50 a.m. local time Tuesday that the military was holding fire. "We remain alert and preserve high preparedness levels, both defensive and offensive. If the Hamas terror organization will fire at Israel, we shall respond," Lerner said.
A proposal by Egyptian mediators late Monday called for both sides to observe a cease-fire within 12 hours of the proposal's release and to sit down with mediators in Cairo within 48 hours of suspending all land, sea and airstrikes.
During a joint appearance with Germany's foreign minister, Netanyahu said defended Israel's military operation as one to protect Israeli citizens from rocket attacks by Hamas. "We have accepted the Egyptian proposal in order to provide the opportunity for demilitarizing the Gaza Strip of rockets and tunnels by diplomatic ways," Netanyahu said, "But if Hamas does not accept this cease-fire proposal — and right now it looks that way — Israel will have every international legitimacy to expand its military operation to restore the necessary calm."
U.S. Secretary of State John Kerry said through a spokeswoman that the cease-fire agreement "provides an opportunity to end the violence and restore calm."
"We welcome the Israeli cabinet's decision to accept it. We urge all other parties to accept the proposal," spokeswoman Marie Harf tweeted, attributing the statement to Kerry.
Human rights groups have said bombardment of the densely populated Gaza Strip coastal region had killed more civilians than militants. Health officials in Gaza said 191 people have been killed and about 1,400 injured in the conflict. There had been no Israeli deaths from the nearly 1,088 rockets fired into Israel from Gaza, Israel's military said Tuesday.
Three hours after the proposed deadline for the cease-fire commitments, sirens continued to sound in southern Israel as nearly two-dozen rockets were fired from Gaza. Most landed in open areas. One hit a building in Ashdod, and at least one was intercepted by Israel's Iron Dome missile defense system.
Six members of Israel's Security Cabinet voted to approve the cease-fire, while two hard-liners, Foreign Minister Avigdor Lieberman and Economy Minister Naftali Bennet, opposed it.
Israeli opposition leader Isaac Herzog welcomed the cease-fire but said if it does not lead to a diplomatic process, it will be worthless. "The government must translate the cease-fire into the basis for a diplomatic process that will bring immediate change. Otherwise, it will be a worthless time-out before the next round," he said.
Palestinian Authority President Mahmoud Abbas did not immediately comment on the two sides' responses to Egypt's cease-fire proposal. Officials of Hamas, which controls Gaza, were scornful.
"The cease-fire proposal was discussed by everyone except us – Kerry, Netanyahu, Egypt, but not Hamas," Abu Zuhri said. "This ceasefire proposal is like an ambush."
The Hamas spokesman cited the proposal's failure to require the lifting of Israel's blockade of Palestinian territory or the opening of all border crossings with Egypt and Israel.
Hamas also demanded the release of Palestinians jailed in recent Israeli military sweeps, an end to all aggression against Palestinian territory and a halt to Israeli attempts to disrupt the work of the Palestinians' national unity government.
Abbas, in a letter to U.N. Secretary-General Ban Ki-moon, on Monday asked that an urgent meeting of the Security Council be convened to respond to his request for international protection under U.N. auspices of Gaza, the West Bank and East Jerusalem.
Former Israeli Ambassador to the United States Michael Oren, currently with the Lauder School of Government, Diplomacy, and Strategy at Interdisciplinary Center Herzliya, said during a conference call with reporters that "Israel has taken a brave and prudent step by creating diplomatic context to the military operation."
The next steps toward ensuring a lasting cease-fire are not inevitable, but are likely to include a demand for some demilitarization of the Gaza Strip similar to the way Syria gave up its chemical weapons arsenal, Oren said.
"Hamas can go the way of [Syrian President] Bashar [Assad] and become more a part of the solution than the problem," he said. "If Hamas demilitarizes, lets inspectors take out the long-range rockets ... Hamas could still be a player. Not an armed player but still there."
Oren said Israeli Prime Minister Benjamin Netanyahu "deserves some very high credit for resisting rising public pressure to escalate quickly on the ground," adding that he might pay a political price for preventing further escalation.
Shimon Bouskila, a resident of the southern Israeli town of Sderot, which has lived under rocket fire from Gaza for more than a decade, was not satisfied with the state of the cease-fire.
"We are not so pleased because we know it is short-lived. We want quiet for decades, not a few months," Bouskila told Israeli TV Channel 1. "The government and army should put their heads together and figure out how to solve the problem once and for all. We are willing to spend a month and more in the bomb shelter for them to finish this rocket fire once and for all."
Special correspondent Sobelman reported from Jerusalem and Times staff writer Williams from Los Angeles. Special correspondents Amro Hassan in Cairo, Maher Abukhater in Ramallah and Rushdi abu Alouf in Gaza also contributed to this report.Follow @cjwilliamslat for the latest international news 24/7
Sign up for Essential California for news, features and recommendations from the L.A. Times and beyond in your inbox six days a week.
You may occasionally receive promotional content from the Los Angeles Times.