The U.S. airstrikes in Syria on Friday in response to a suspected chemical weapons attack by President Bashar Assad's forces in the rebel-held province of Idlib this week provoked a mix of condemnation, consternation and adulation.
Critics expressed outrage and slammed the White House for acting without prior approval from the United Nations or the U.S. Congress. Supporters praised President Trump's quick answer to the Tuesday attack on the town of Khan Sheikhoun. Others conveyed concernover what might come next.
Here are some of the reactions:
Syria: Assad denounced the Friday strike as reckless and pledged to intensify his stand against the rebels. "What America did is nothing but foolish and irresponsible behavior, which only reveals its short-sightedness and political and military blindness to reality," his office was quoted as saying.
Russia: The Kremlin said President Vladimir Putin considered the move a violation of "the norms of international law." His spokesman, Dmitry Peskov, said the action "is causing significant damage to Russian-American relations, which already are in deplorable shape." Russia is an Assad ally.
China: Beijing warned against "the escalation of tension" following the strikes. "We are concerned about the current situation in Syria and call for political settlement," Chinese Foreign Ministry spokesperson Hua Chunying said. "We hope all sides will stay calm and exercise restraint to prevent the escalation of tension."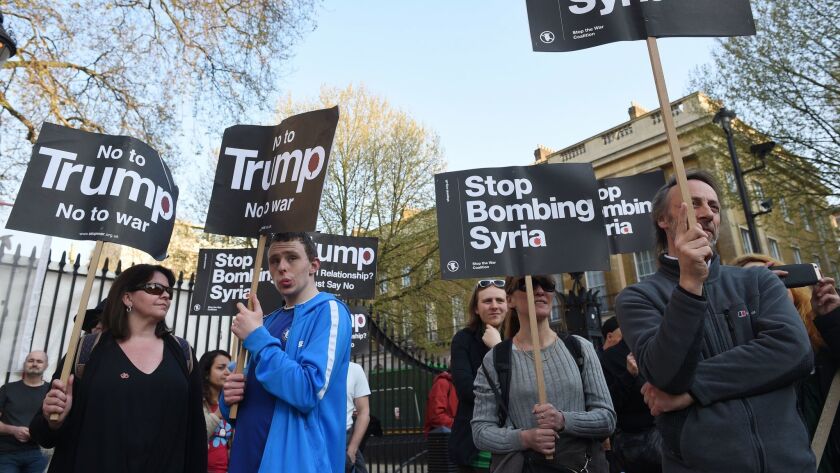 Iran: Tehran blasted the strikes as "dangerous, destructive and a violation of international law." The Islamic Republic, an Assad ally, warned that unilateral U.S. action would strengthen terrorists and "further complicate the situation" in the Middle East.
Australia: Prime Minister Malcolm Turnbull told reporters that his government "strongly supports the swift and just response of the United States," and he described the action as " a calibrated, proportionate and targeted response."
Israel: Prime Minister Benjamin Netanyahu said in a statement that, "in both word and action, President Trump sent a strong and clear message…that the use and spread of chemical weapons will not be tolerated."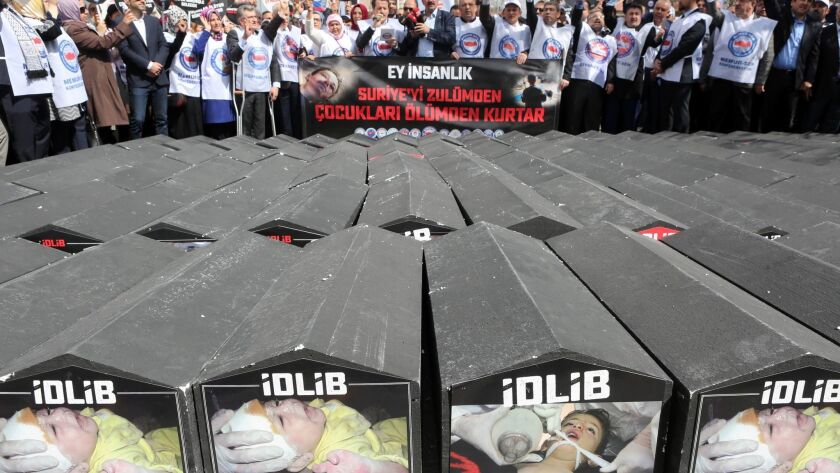 Turkey: Foreign Minister Mevlut Cavusoglu said Turkey welcomed the airstrikes as a "positive response to the Assad regime's war crimes."
Saudi Arabia: The leadership in Riyadh hailed the strikes a "courageous decision" by Trump and pledged the Arab kingdom's full support of the move.
United Kingdom: A spokeswoman for British Prime Minister Theresa May told reporters that "the U.K. government fully supports the U.S. action, which we believe was an appropriate response to the barbaric chemical weapons attack launched by the Syrian regime, and is intended to deter further attacks."
France and Germany: In a joint statement, the leaders of France and Germany said Assad "alone carries responsibility for this development," because "his repeated use of chemical weapons and his crimes against his own population had to be sanctioned."
The Associated Press contributed to this report.
For more on global development news, see our Global Development Watch page, and follow me @AMSimmons1 on Twitter
---