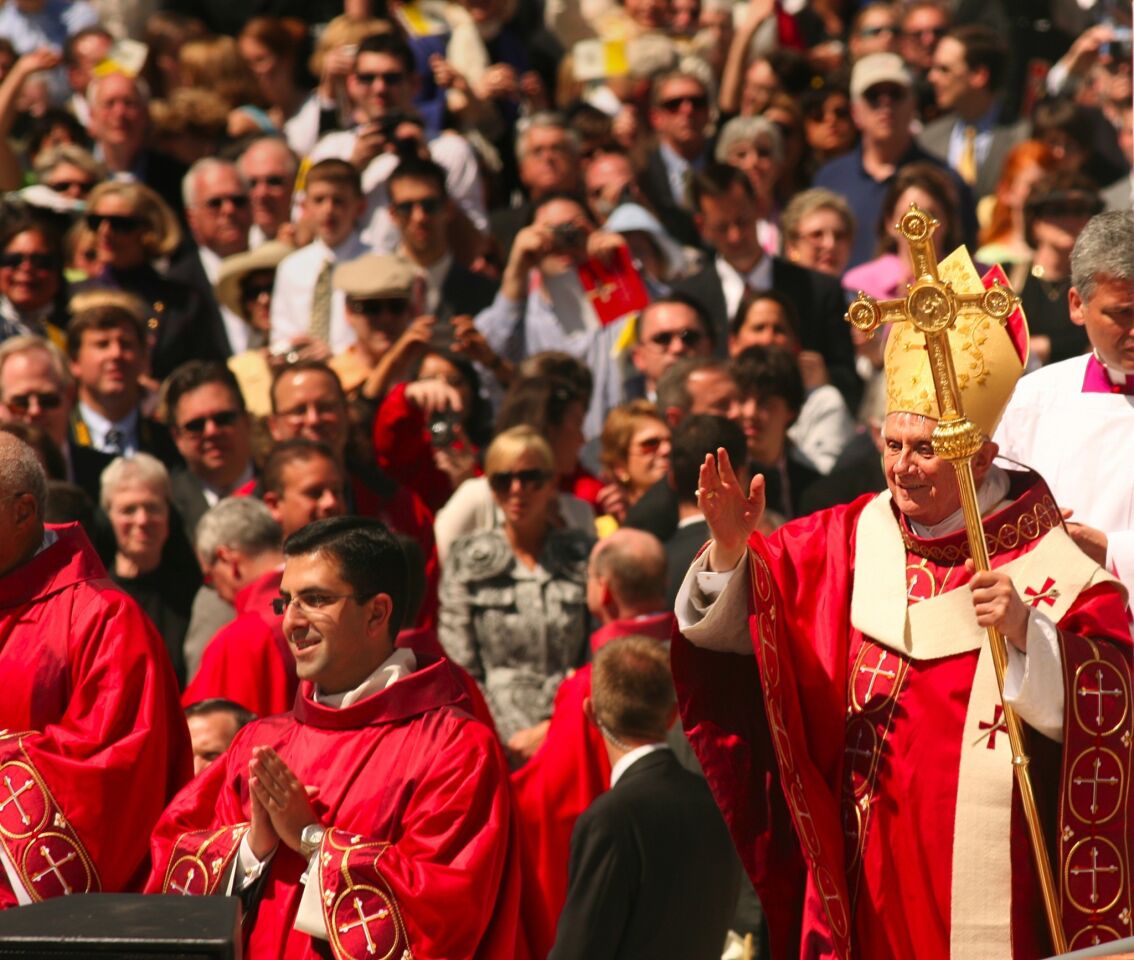 10 Images
Pope Benedict XVI's resignation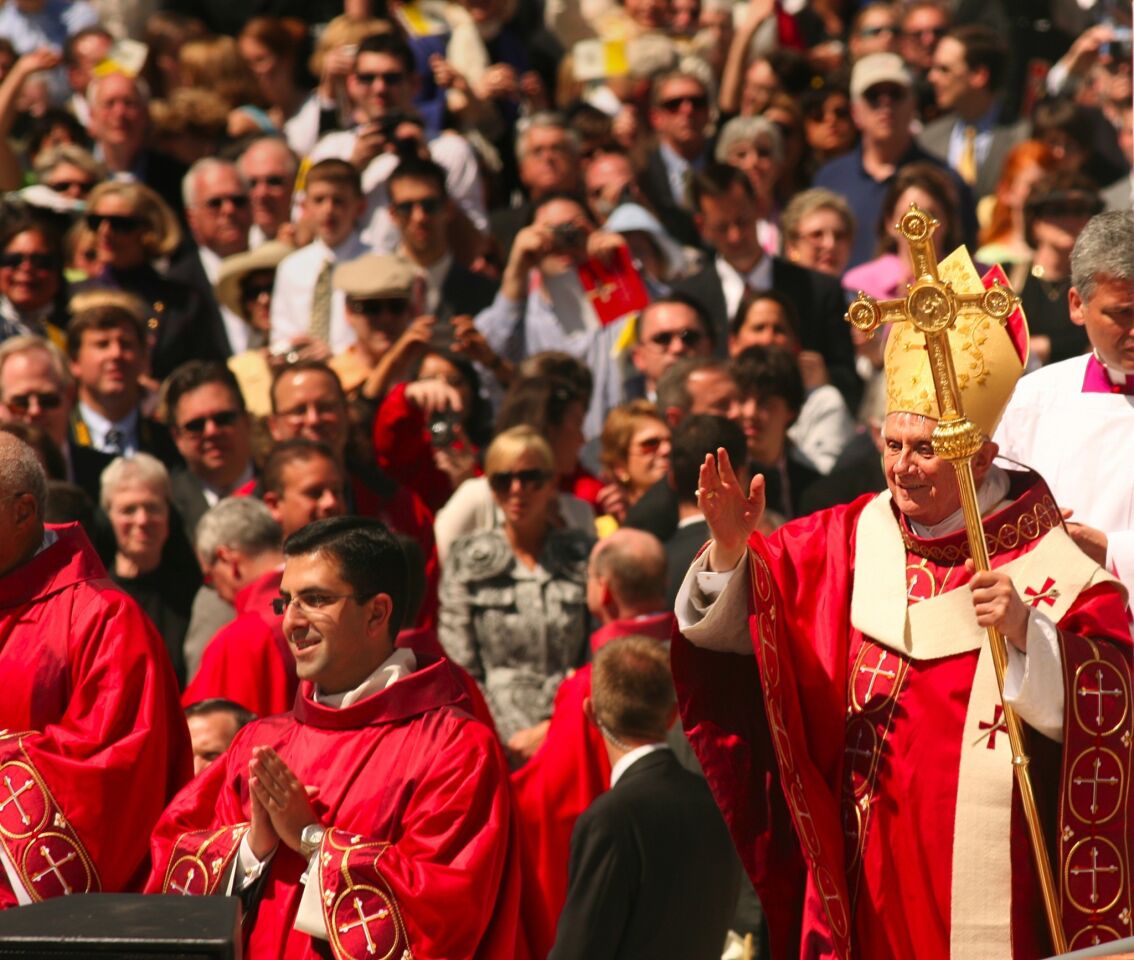 Pope Benedict XVI waves to the crowd as he leaves Nationals Park after the conclusion of Mass during a visit in 2008 to the United States. (Carolyn Cole / Los Angeles Times)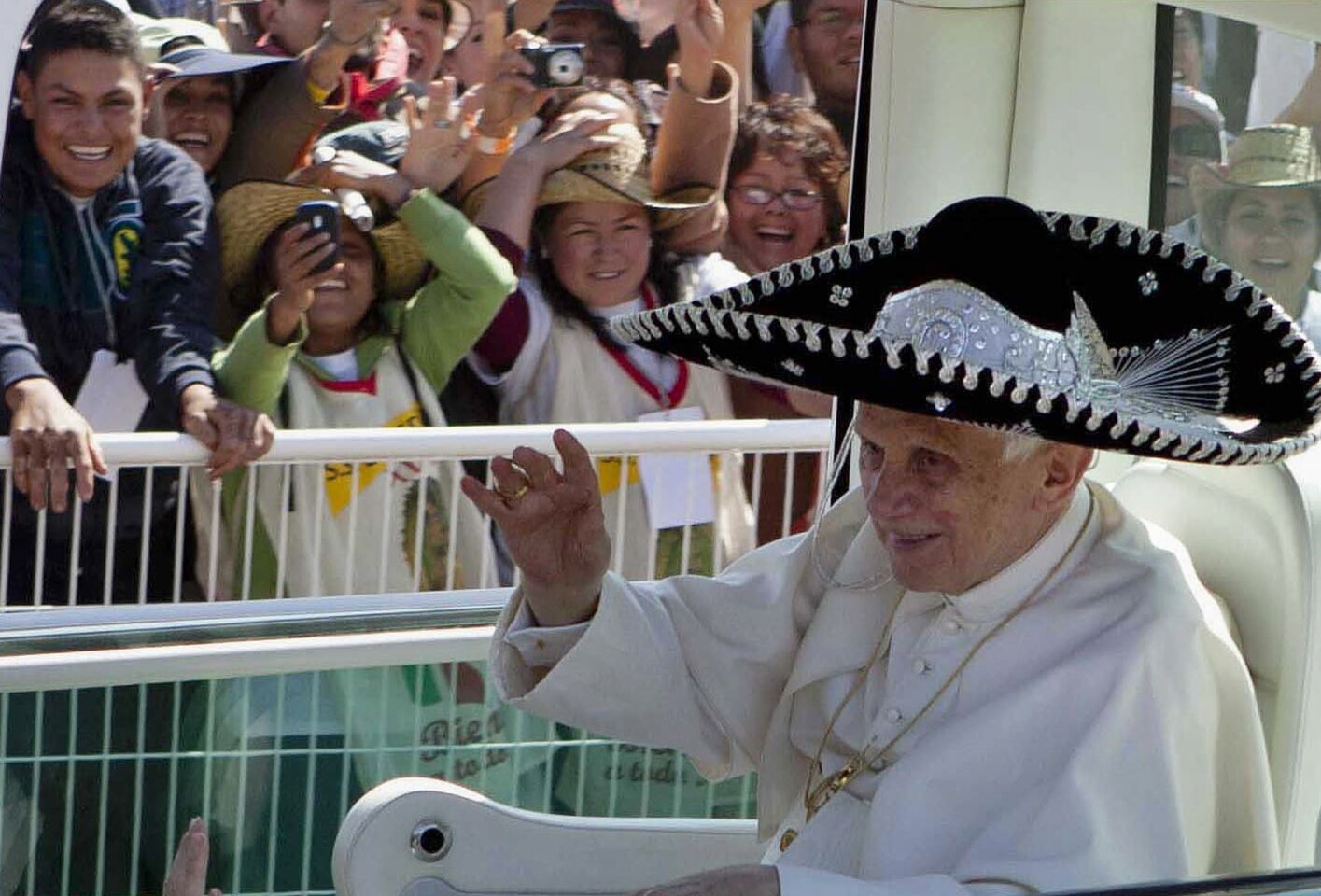 Pope Benedict XVI waves from the popemobile wearing a Mexican sombrero in March 2012 as he arrives to give a Mass in Bicentennial Park near Silao, Mexico. (Eduardo Verdugo / Associated Press)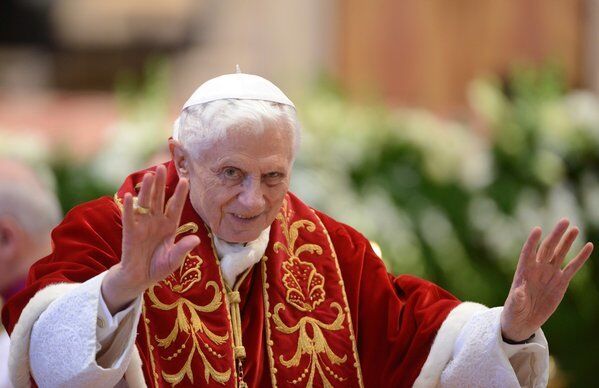 Pope Benedict XVI attends a ceremony to mark the 900th birthday of the Knights of Malta at St. Peter's Basilica at the Vatican. He announced two days later that he no longer had the strength to carry on his duties as pope.
(Eric Vandeville / McClatchy-Tribune)
Benedict kisses a baby, Maria Tyszczak from Poland, as he arrives to preside over a Mass in Bellahouston Park in Glasgow, Scotland, in 2010. (Paul Ellis / AFP/Getty Images)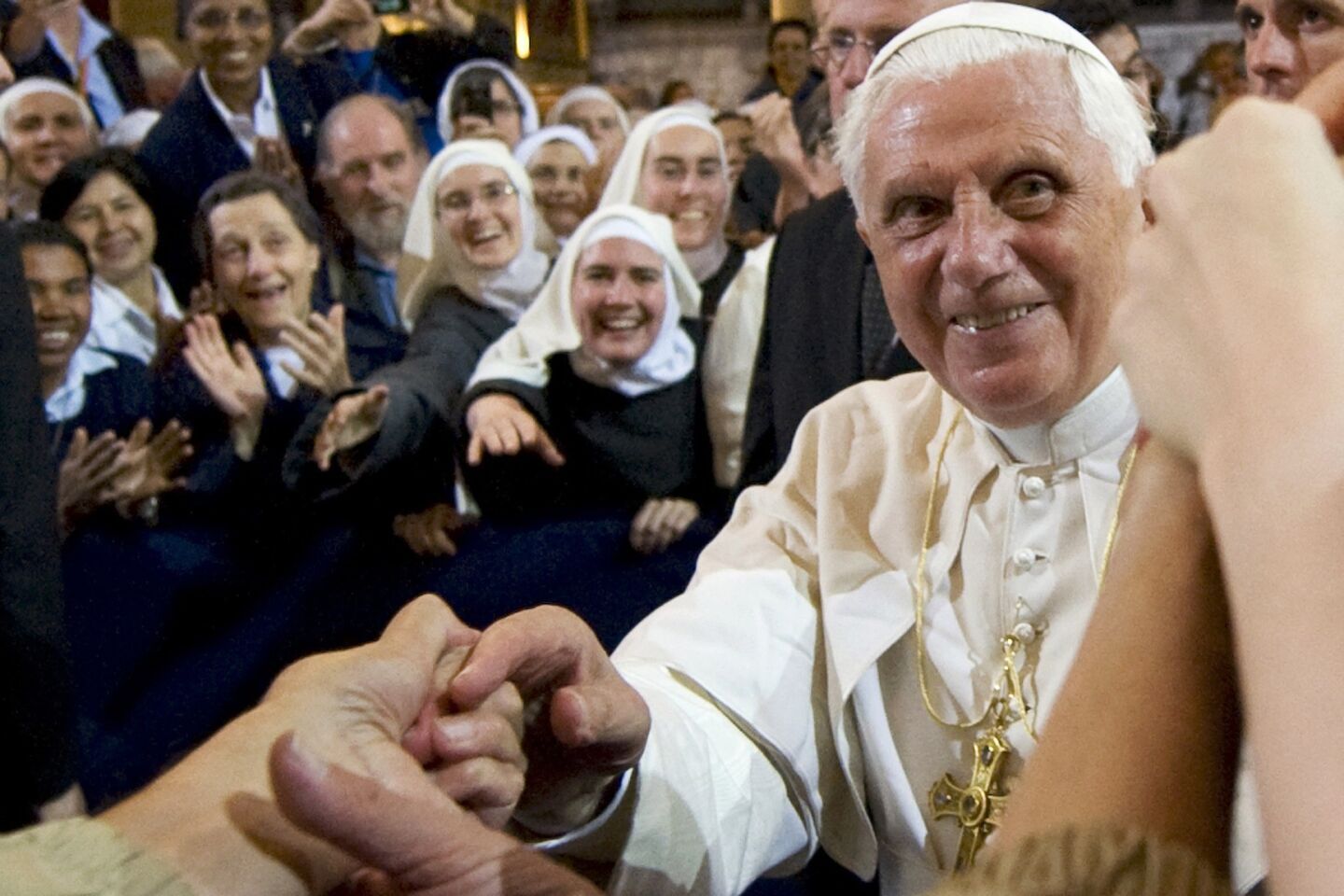 The pope greets well-wishers as he leaves Notre Dame Cathedral in Paris in 2008. (Philippe Wojazer / Associated Press)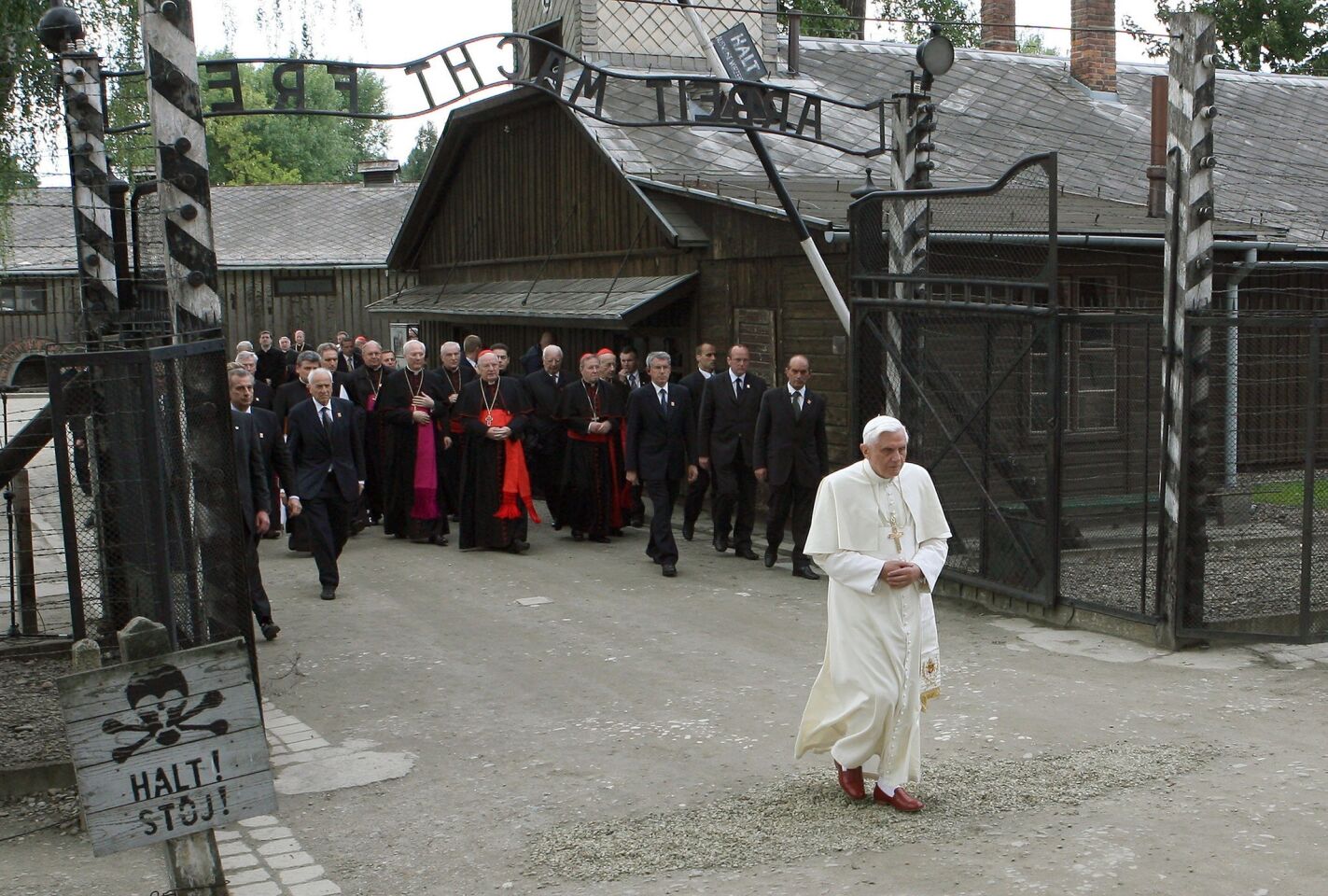 Benedict arrives for a prayer at the site of the World War II Auschwitz concentration camp in Oswiecim, Poland, in 2006. (Alberto Pizzoli / AFP/Getty Images)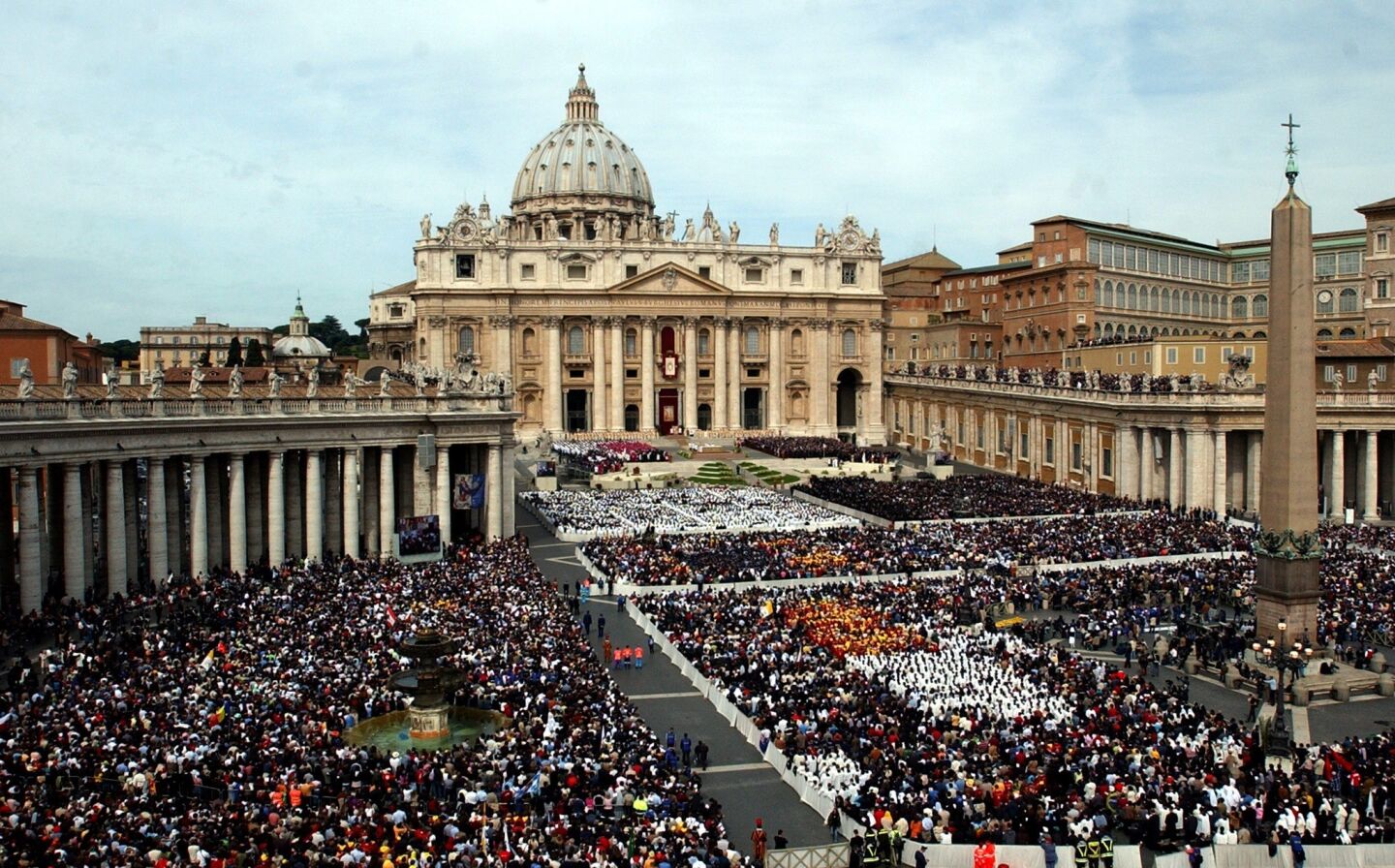 Thousands of people attend the installment Mass of Pope Benedict XVI in St. Peter's Square at the Vatican on April 24, 2005.
(Gregorio Borgia / Associated Press)
The pope's skullcap is adjusted during his installment Mass in 2005. (Pier Paolo Cito / Associated Press)
German Cardinal Joseph Ratzinger, who went on to take the papal name Benedict XVI, blesses the coffin of Pope John Paul II during his funeral Mass in St Peter's Square on April 8, 2005. (Patrick Hertzog / AFP/Getty Images)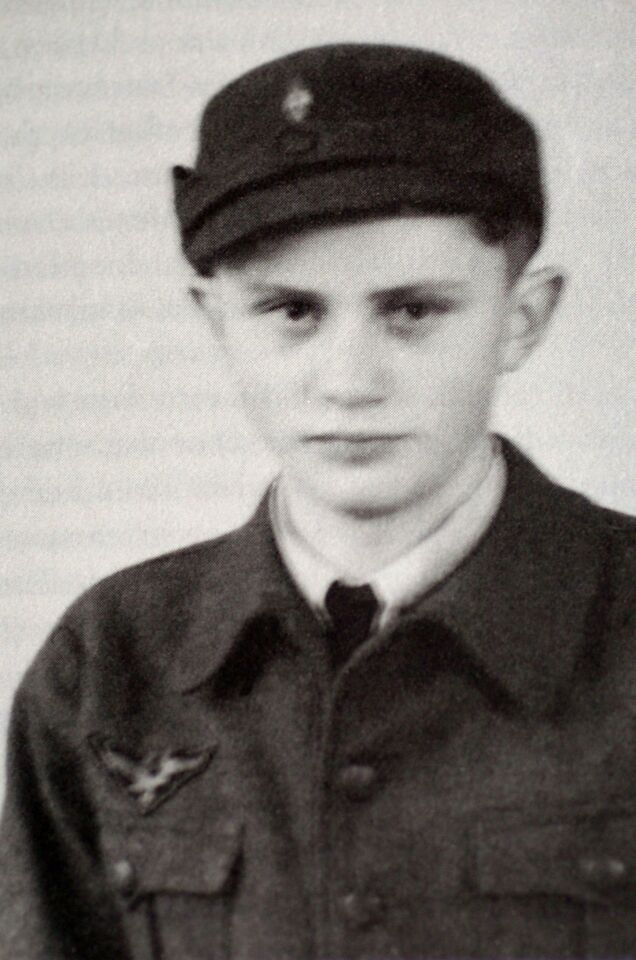 A 1943 photo of Joseph Ratzinger as a German air force assistant during World War II. (AFP/Getty Images)