Layover from hell: Snowden marks a month in Moscow airport limbo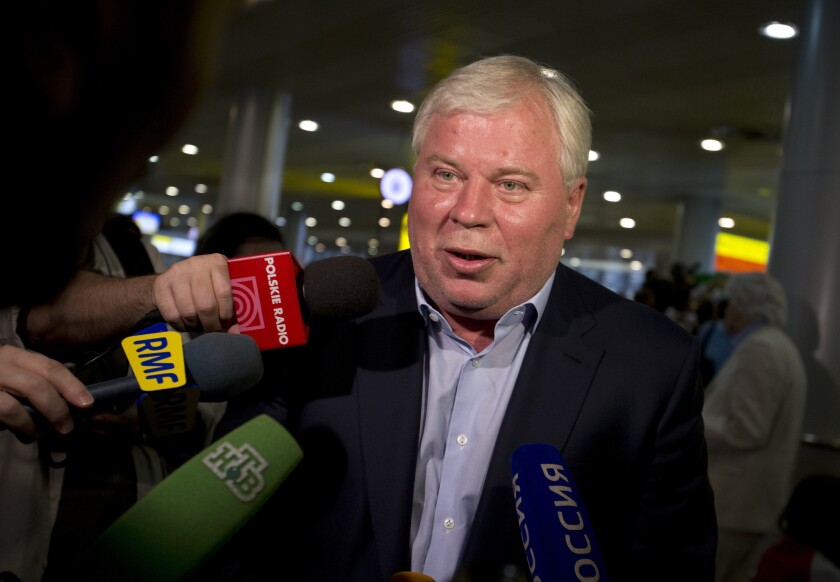 NSA leaker Edward Snowden has had plenty of time to work on his resume.
Stuck for a month in a room not much bigger than a train compartment at Moscow's Sheremetyevo airport, the American intelligence agency contractor is said to be preparing for a job hunt when he finally gets out of Russian immigration limbo.
The Federal Migration Service was obliged to reply to a July 16 application for temporary asylum within eight days with an answer on whether the government will consider -- consider, not grant -- the fugitive's request to stay in Russia until he can make his way to permanent asylum elsewhere. Snowden could be out of his transit limbo within hours, said his Kremlin-allied lawyer, Anatoly Kucherena.
Consideration of his asylum bid is still far short of permission to live and work in Russia, as the migration service typically takes about three months to decide cases, Kucherena acknowledged Tuesday in an interview with Russia Today television.
Russian diplomatic officials, acting at the direction of President Vladimir Putin, are likely to draw out the pondering period to the max. The Kremlin must weigh whether to ignore Washington's extradition request for Snowden or bow to rights groups' demands that the marooned American be treated as a privacy champion for exposing the U.S. National Security Agency's wide net of domestic and foreign surveillance.
Russian media also report that President Obama has stepped up a campaign of pressure on the Kremlin to ultimately deny Snowden permission to stay in Russia. The Moscow Times reported this week that veiled warnings have been directed to the Kremlin that Obama might cancel plans to attend a September summit of the Group of 20 nations in St. Petersburg if Russia grants asylum to Snowden. Also, members of Congress, including South Carolina's Republican Sen. Lindsey Graham, have floated the idea of boycotting the 2014 Winter Olympics in the southern Russian resort of Sochi if the Snowden standoff hasn't been satisfactorily resolved by the time the Games get underway in February.
Kucherena said Snowden was worried that it was unsafe for him to try to travel now to Latin America, where several countries have offered to take him in. A U.S. extradition warrant could subject him to arrest during any stopover or change of planes en route from Moscow.
The U.S. government canceled Snowden's passport after he fled his Hawaiian home and NSA workplace in late May to hole up in Hong Kong after disclosing the massive telecom and Internet surveillance operations. He then headed to Russia, but without identity documents, he has been unable to obtain a visa to legally enter the country. Nor has he been able to leave the Moscow airport for another destination as a passport is required to buy airline tickets from Russian travel purveyors.
The 30-year-old was known to be considering refuge in Venezuela but there are no direct flights from Moscow to Caracas, necessitating a touchdown in at least one other country. All regularly scheduled commercial aviation routes cross through U.S. airspace or that of its allies.
Putin tipped the government's hand in saying weeks ago that Snowden was welcome to stay in Russia as long as he stopped leaking confidential U.S. intelligence data; the leaks put a strain on relations between the former Cold War rivals.
But the Kremlin leader has also made it clear that he regards Snowden as a nuisance, a loose cannon who turned up on Moscow's doorstep uninvited and claiming to be carrying the encrypted keys to a stolen motherlode of NSA secrets and spycraft.
Putin has feigned disinterest in how the Snowden affair turns out, telling students at a summer camp near St. Petersburg last week that he had no idea where the fugitive would end up: "That's his life, his fate."
Snowden's request for temporary asylum in Russia while he ponders a way of making it to Latin America poses a diplomatic quandary for the Kremlin: to formally grant him asylum would anger the Obama administration, but turning him over to U.S. justice authorities for prosecution could cast the image-obsessed Russian president as kowtowing to Washington.
Kucherena told Russian media on Tuesday that he expected the government would make arrangements for Snowden to leave the airport while his asylum request was being considered. The lawyer said Snowden was planning to look for work while he waits for the final yea or nay on his request, though he gave no indication what kind of employment might be pursued by someone who has violated the confidentiality obligations required by his former jobs.
Prominent Russian human rights activists took Snowden's side last week when the isolated fugitive was allowed to meet with them in the warren of back rooms between Sheremetyevo's arrival gates and the kiosks where border guards examine travel documents.
That moral embrace of Snowden by rights advocates who are usually doing battle with Putin provides the Russian president with convenient cover to claim his hands have been tied in the matter. Putin can claim he has to respect the rights advocates' views that Snowden would face retribution if sent back to the United States, buying himself weeks or months to keep his options open on the asylum issue while figuring out whether Snowden will be a quiet symbol of challenge to U.S. authority or a liability complicating already prickly bilateral relations.
ALSO:
Britain's royal baby: The monarchy will soon be man's role
Nazi hunters launch German campaign to nab war criminals
Brazil's Roman Catholics hope for boost from Pope Francis visit
A foreign correspondent for 25 years, Carol J. Williams traveled to and reported from more than 80 countries in Europe, Asia, the Middle East and Latin America.
---
Must-read stories from the L.A. Times
Get all the day's most vital news with our Today's Headlines newsletter, sent every weekday morning.
You may occasionally receive promotional content from the Los Angeles Times.