Save the dates: Special election set in congressional race to replace Xavier Becerra
The race is officially on in the 34th Congressional District, after Gov. Jerry Brown officially set the date for a special election to replace former Rep. Xavier Becerra, who resigned Monday to become California's attorney general.
The primary election will take place on April 4, according to a proclamation Brown issued Wednesday afternoon.
If no candidate receives more than 50% of the vote, a general election will be held June 6.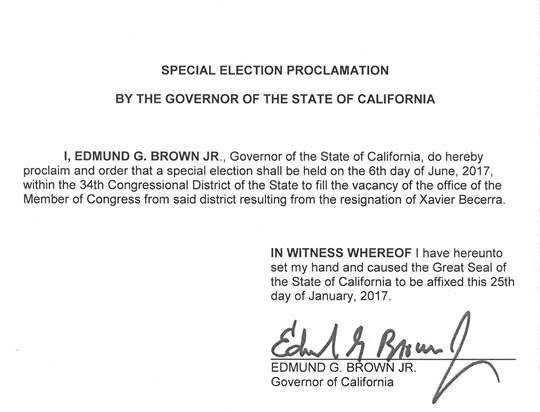 The election dates are separate from two already scheduled municipal elections on March 7 and May 16 in Los Angeles, which encompasses nearly the entire district.
This could heighten concerns about low voter turnout for an off-year election. At least 18 candidates have already stated their intention to run to replace Becerra, who had been in office for 24 years.
Latest updates
Copyright © 2017, Los Angeles Times