Arnold Schwarzenegger and Jerry Brown celebrate 10th anniversary of historic climate law
California politicos reflected on leadership on climate policy at a reception Wednesday to celebrate the state's landmark climate laws.
"We've proven that we don't have to choose between a healthy environment and a strong economy," Senate President Pro Tem Kevin de León (D-Los Angeles) said.
The event marked the 10th anniversary of Assembly Bill 32, which established the state's cap-and-trade program, in which companies buy permits to pollute, and set a target for reducing emissions to 1990 levels by 2020.
This year, Gov. Jerry Brown signed a law to set the targets even higher. The new law sets a new goal of cutting emissions to 40% below 1990 levels by 2030.
Lawmakers reminisced about the uphill battle to pass climate regulations throughout the years. Former Gov. Arnold Schwarzenegger, who signed AB 32, joked about threatening federal regulators who questioned whether greenhouse gasses were pollutants.
"I said, 'Do you want to be strapped with your mouth on the exhaust pipe while we turn on the engine and see how long it would take you to tap out?'" he said. "It is a pollutant."
He applauded Brown for bringing climate change issues to Californians' attention during Brown's first term as governor in the 1970s.
"They thought he was saying crazy stuff when he talked about solar [and] biofuels," Schwarzenegger said.
Brown described climate change as an issue that transcended politics.
"This is not about the Republican Party or the Democratic Party," he said. "This is about human existence. It's about survival."
Updated at 1:44 p.m. Thursday: This post has been corrected to reflect that Brown said the issue of climate change is "about human existence" not "human resistance."
Latest updates
More from politics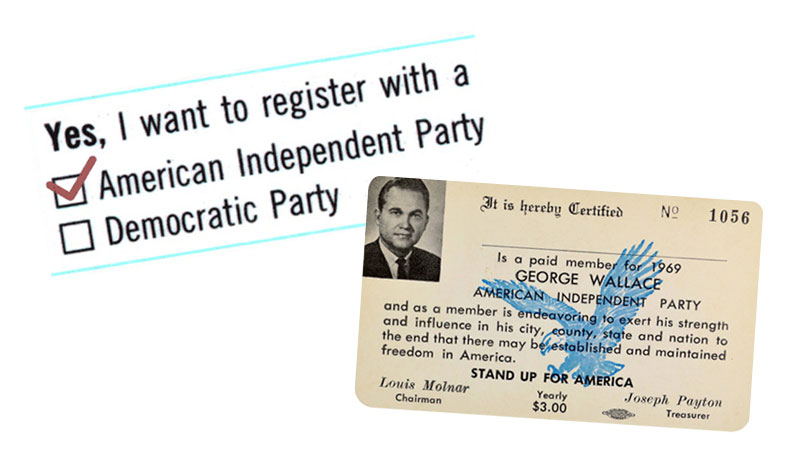 Follow every step of the 2016 presidential election with the Los Angeles Times Trail Guide.
Copyright © 2017, Los Angeles Times